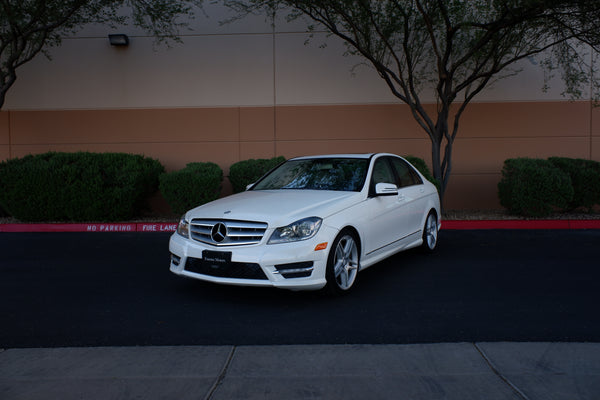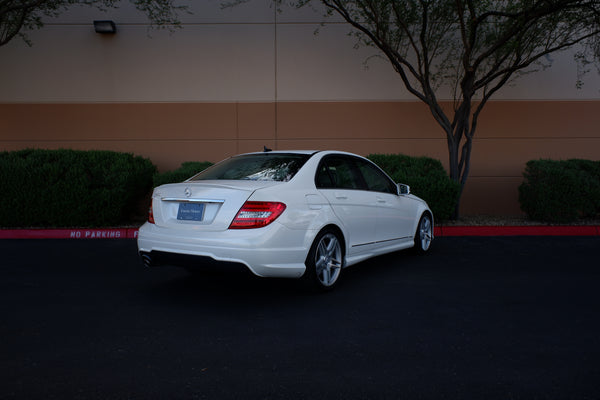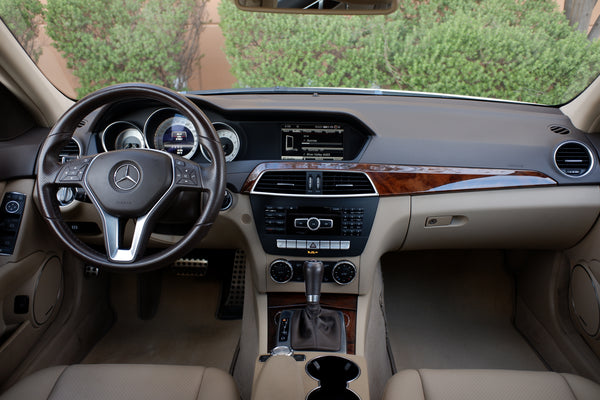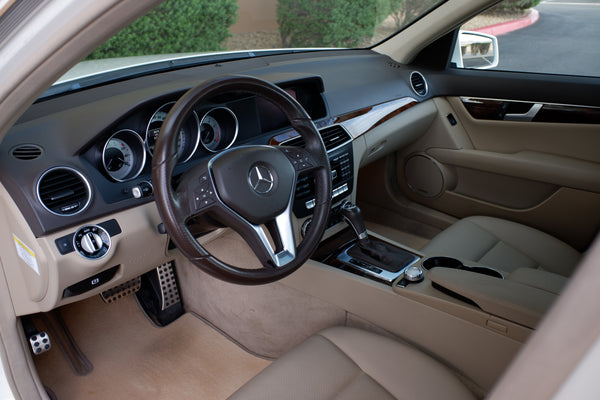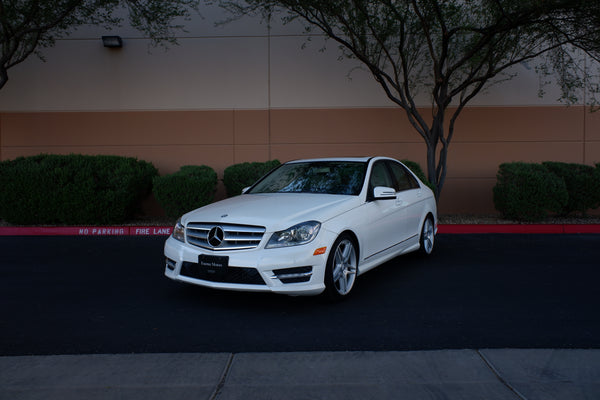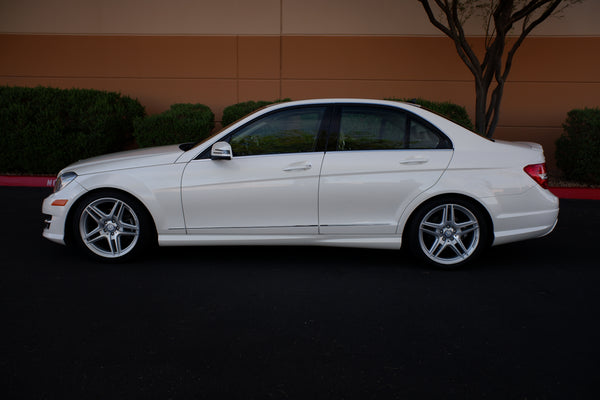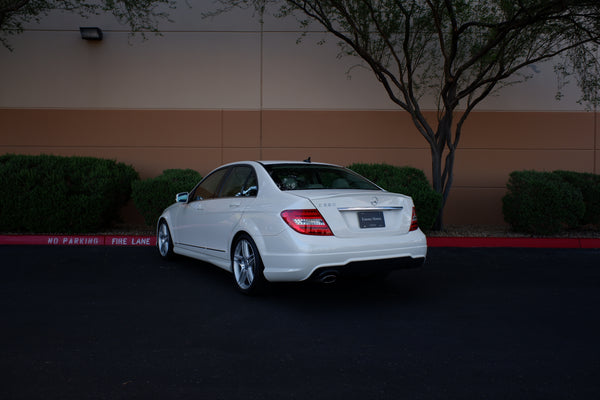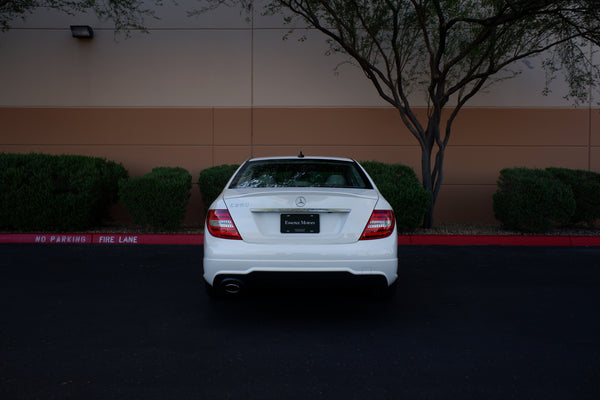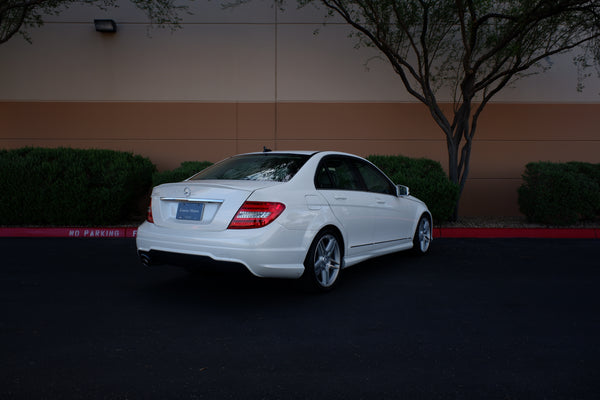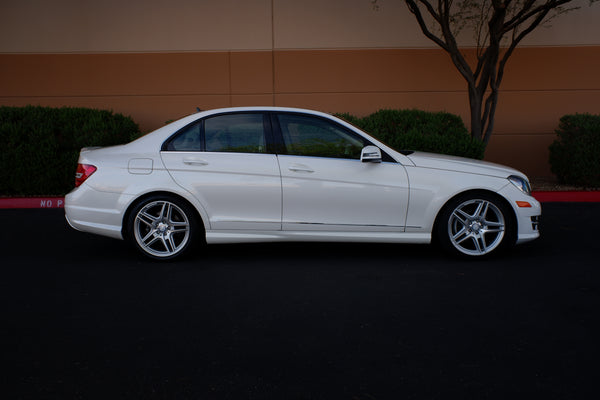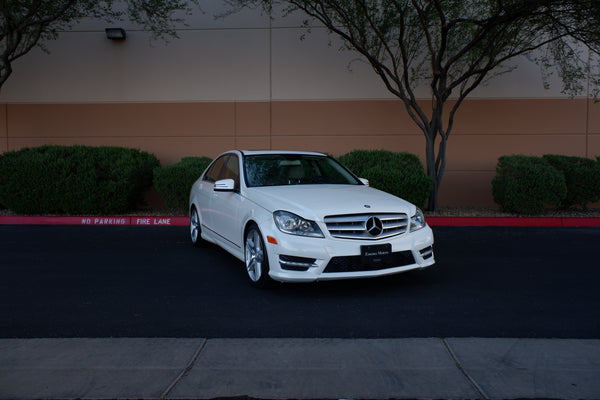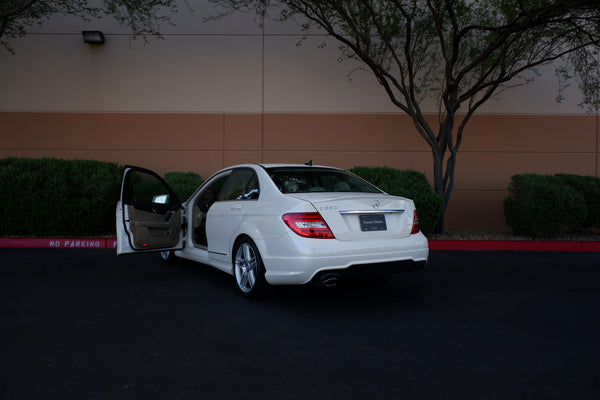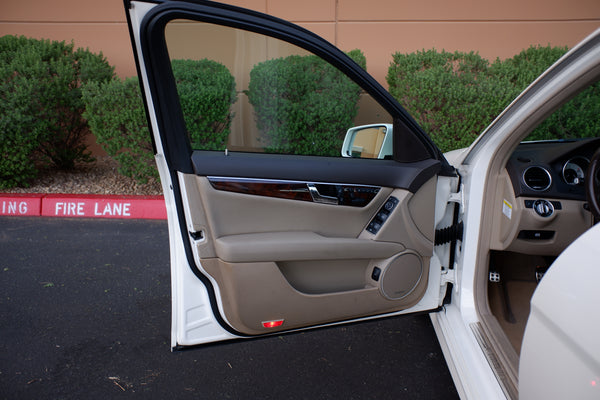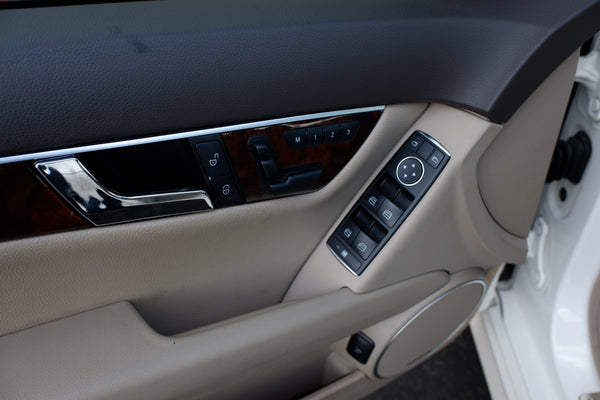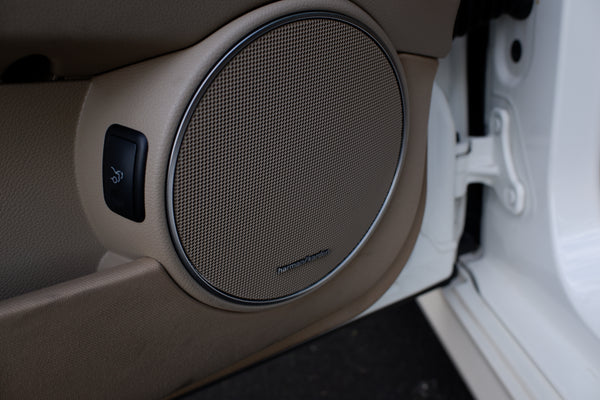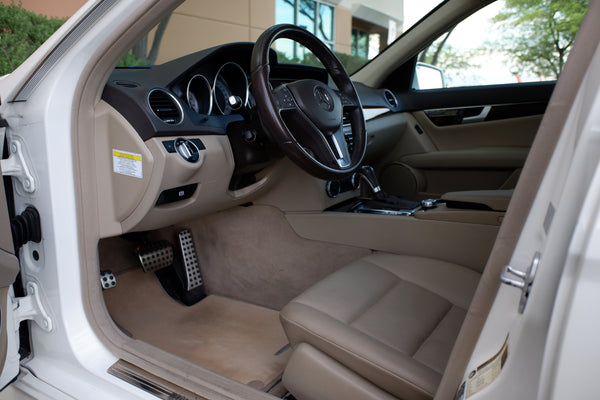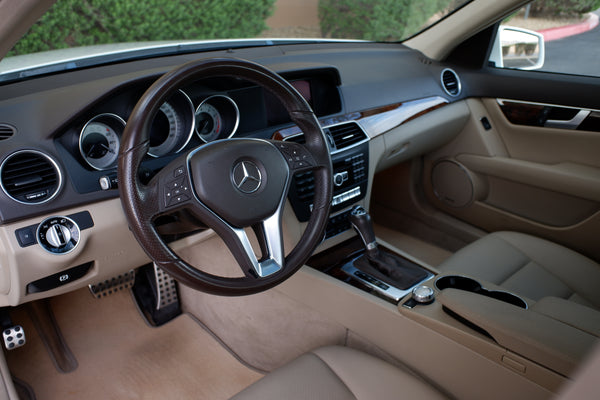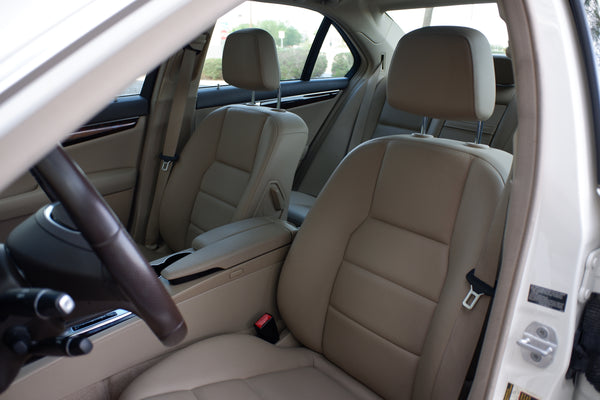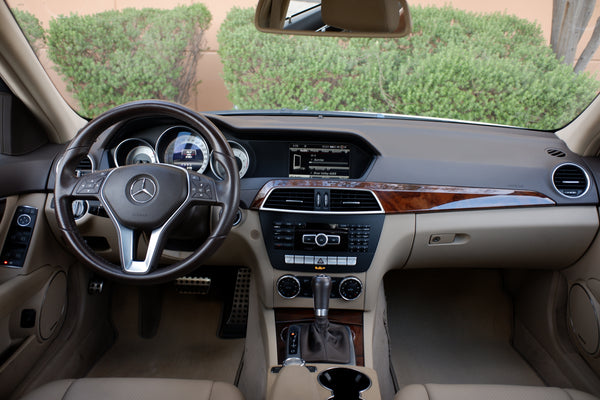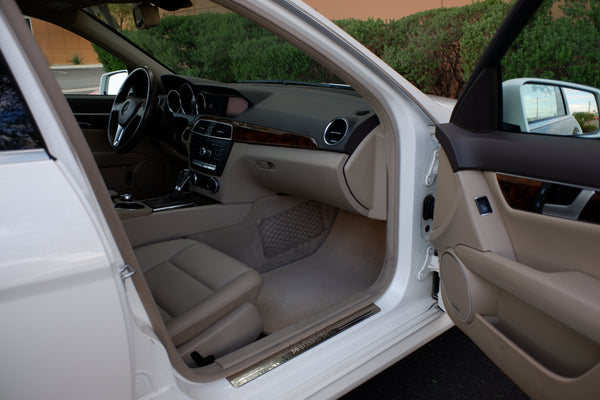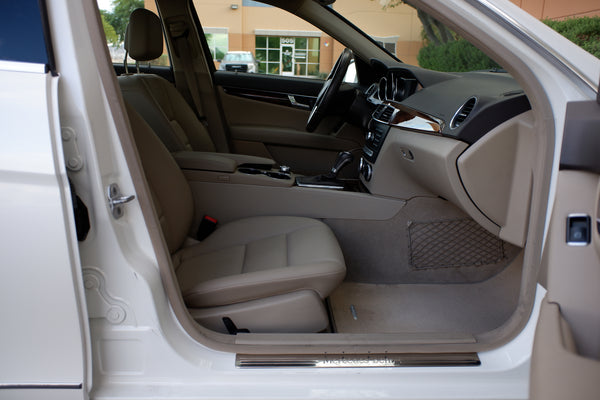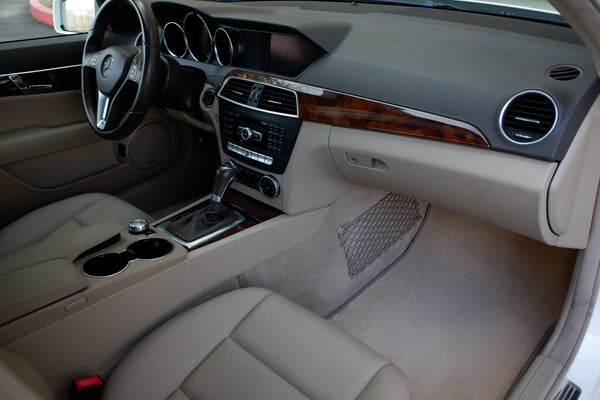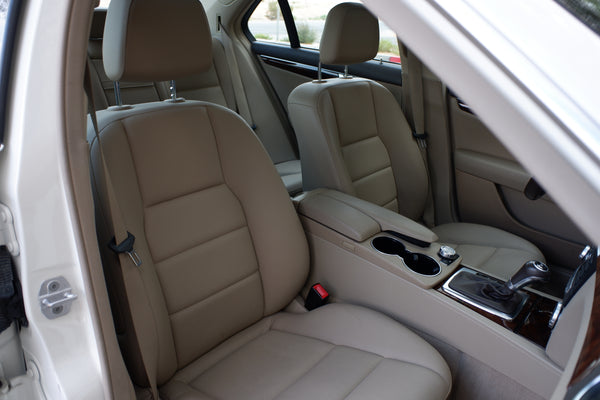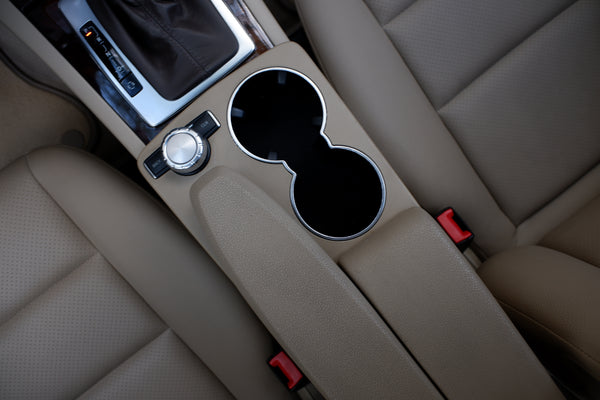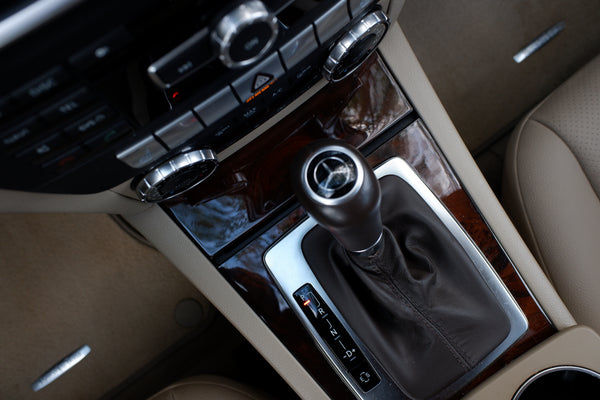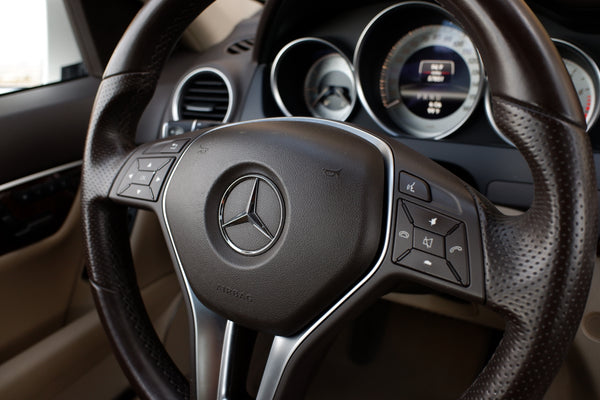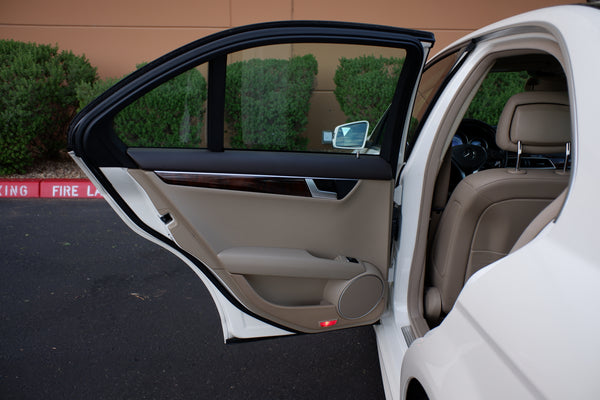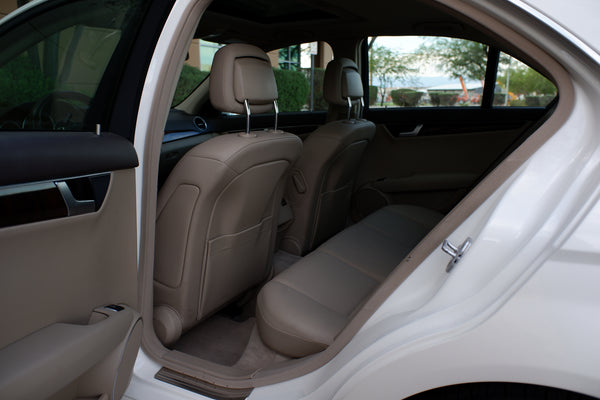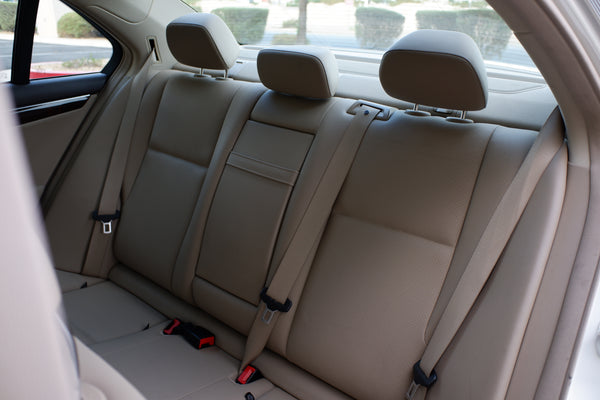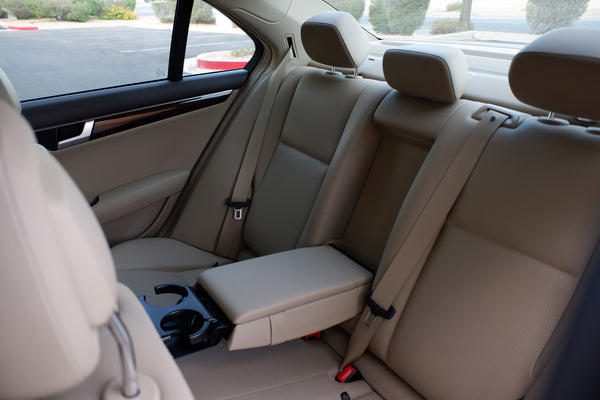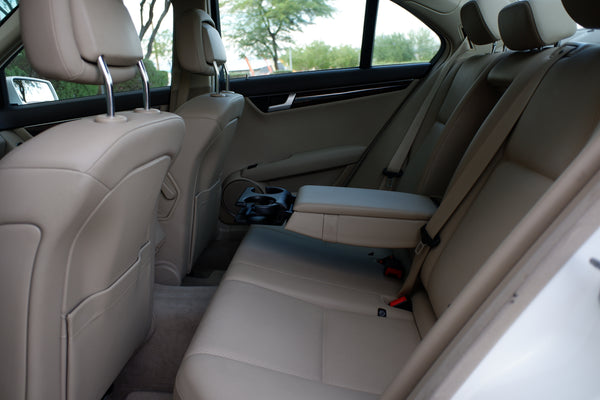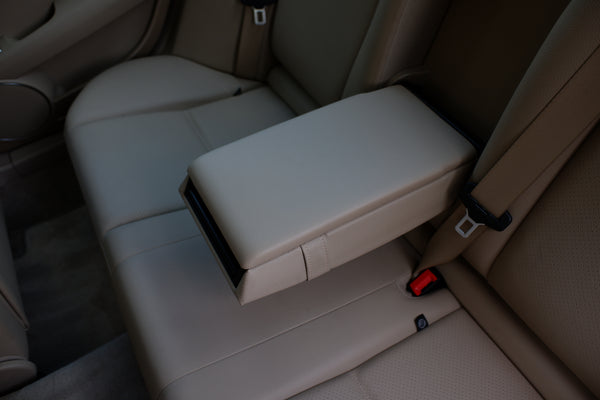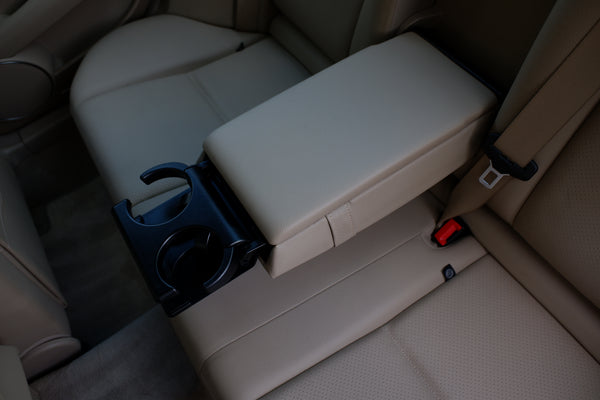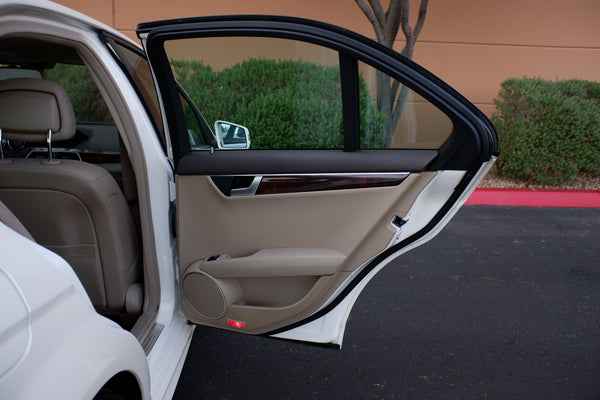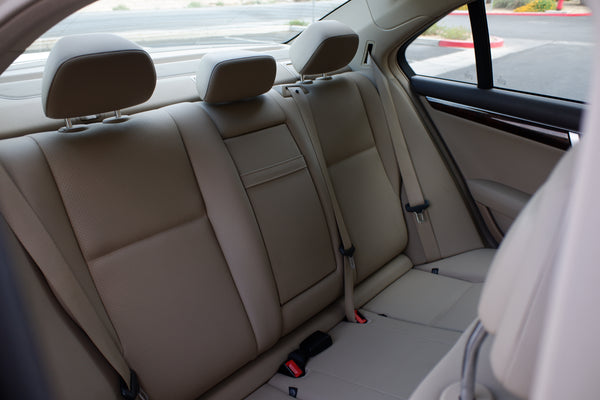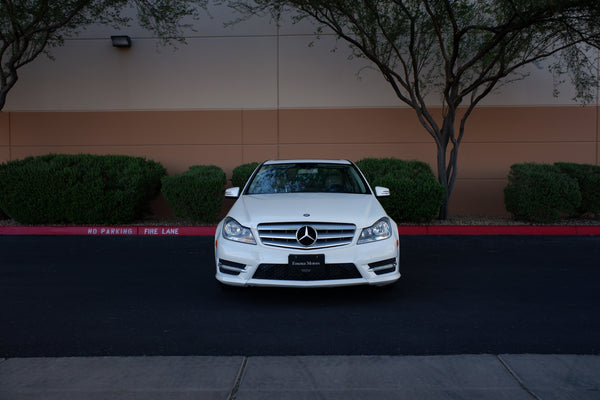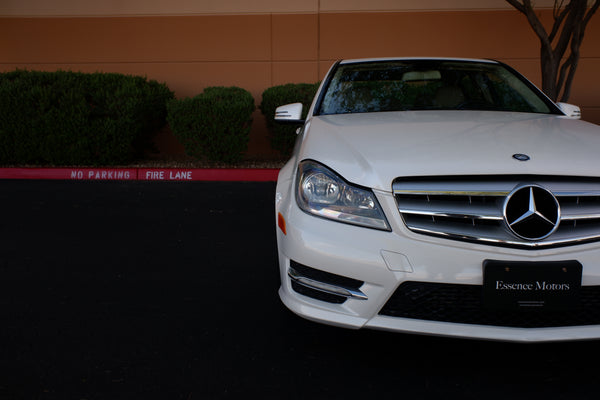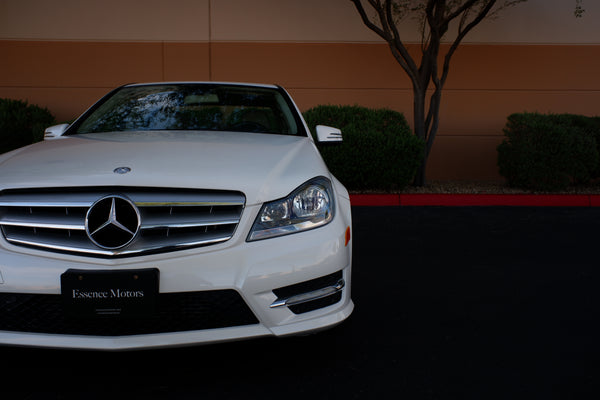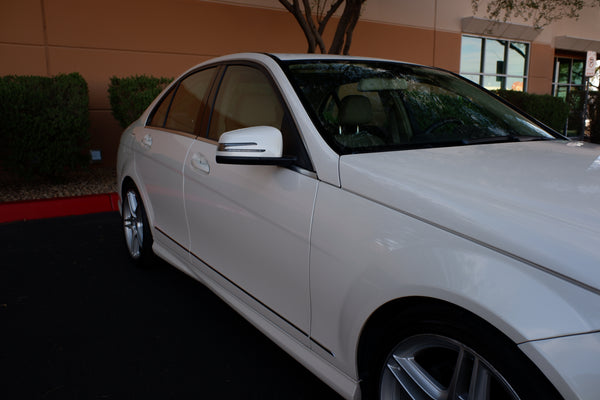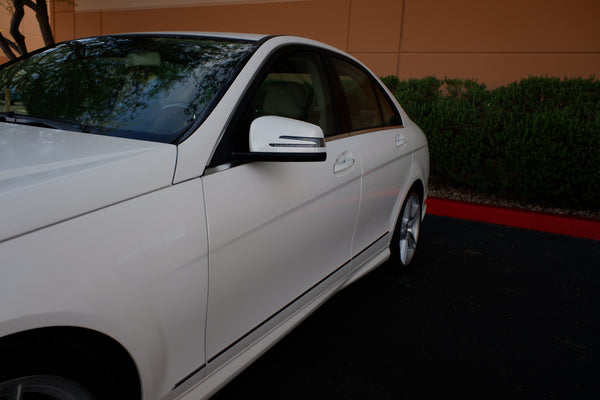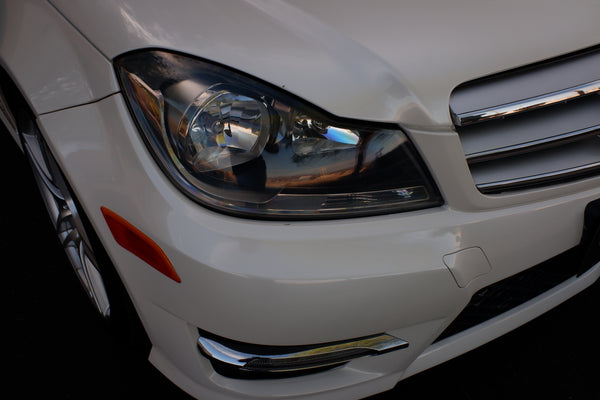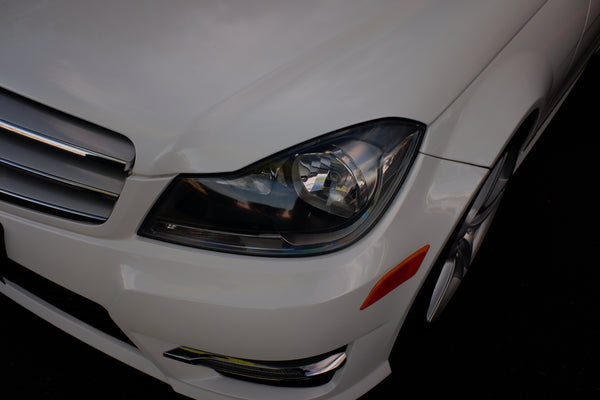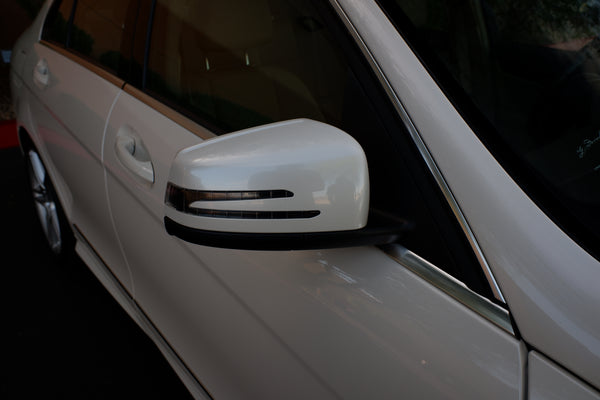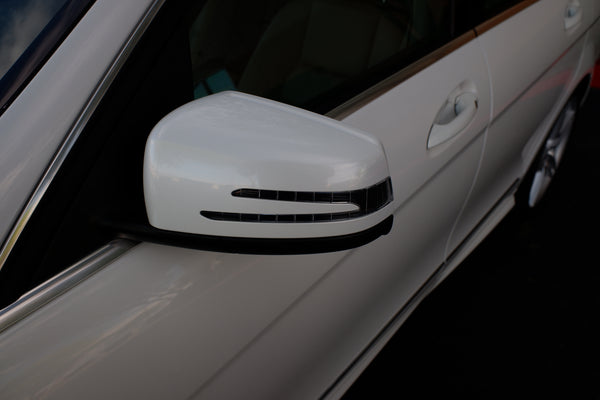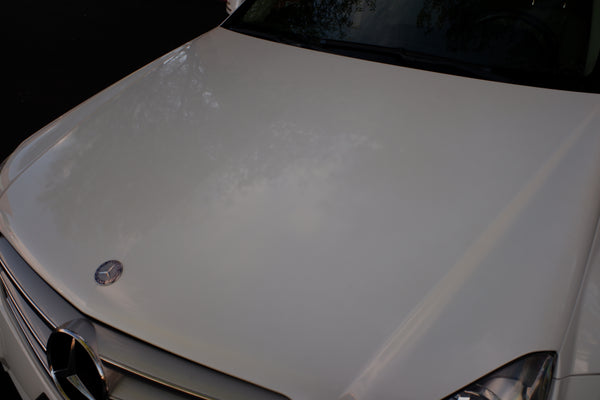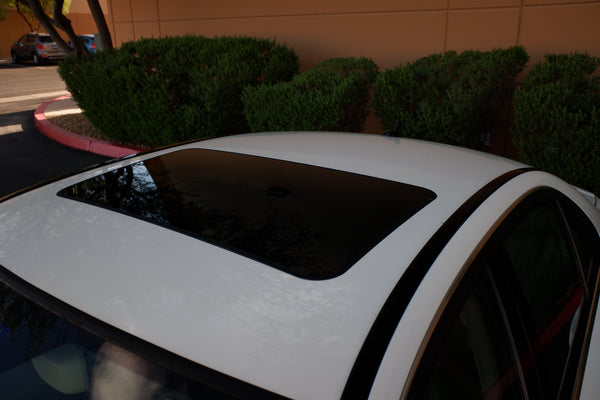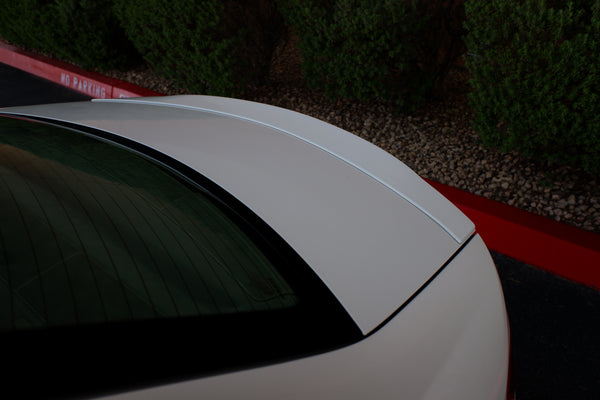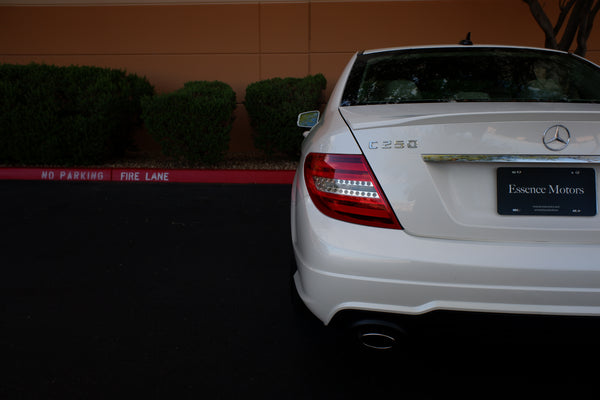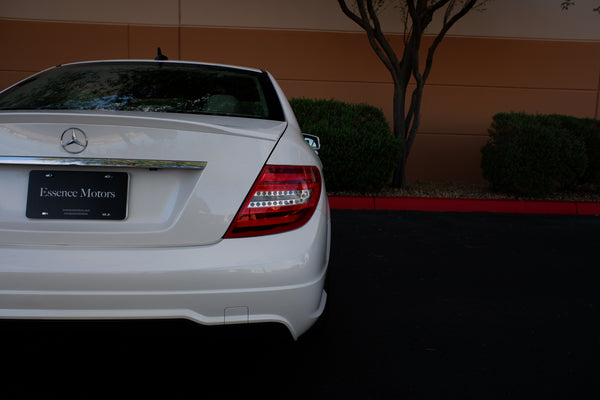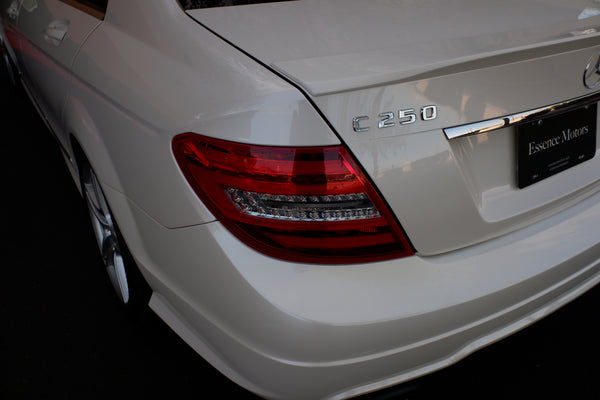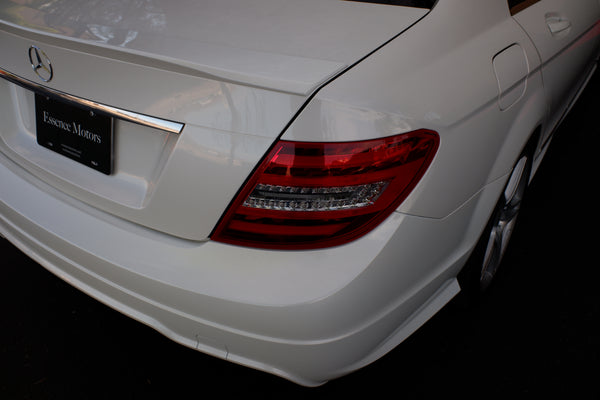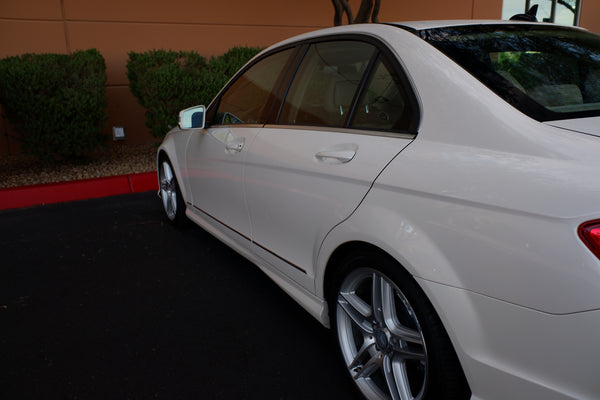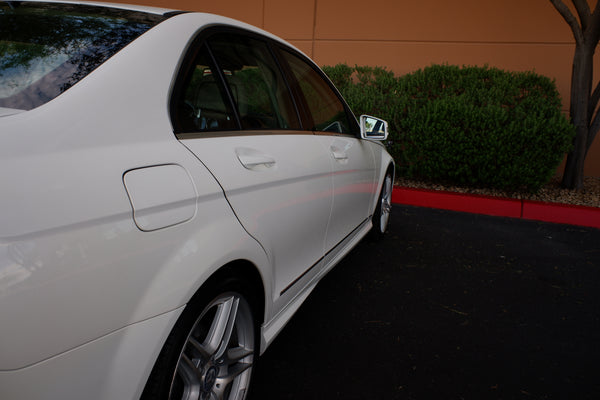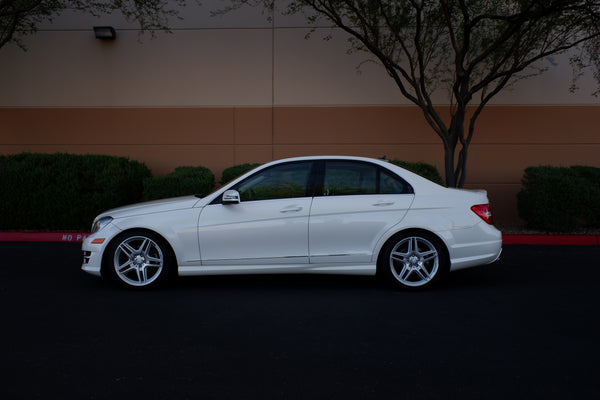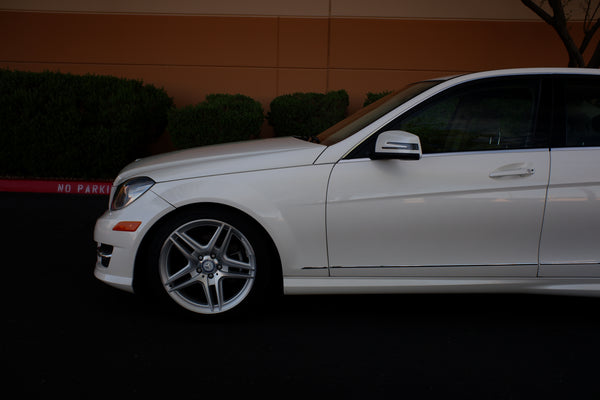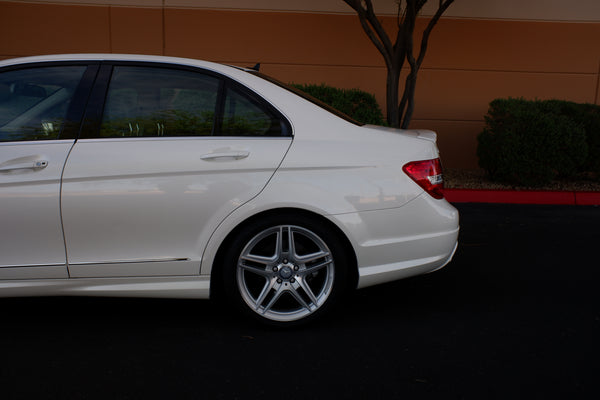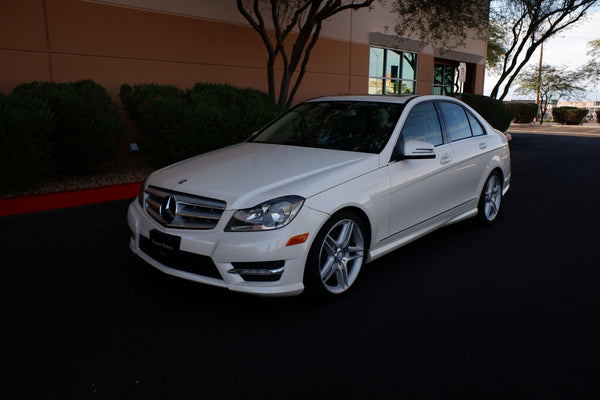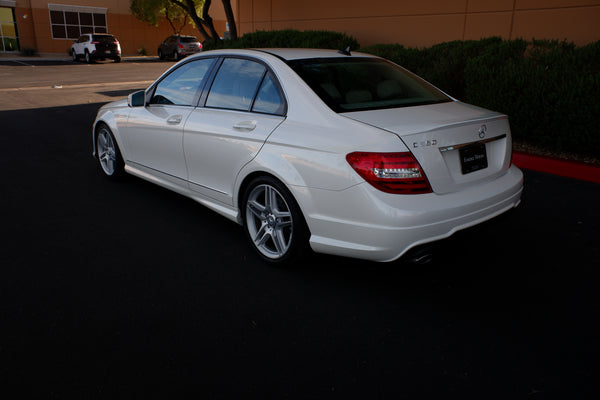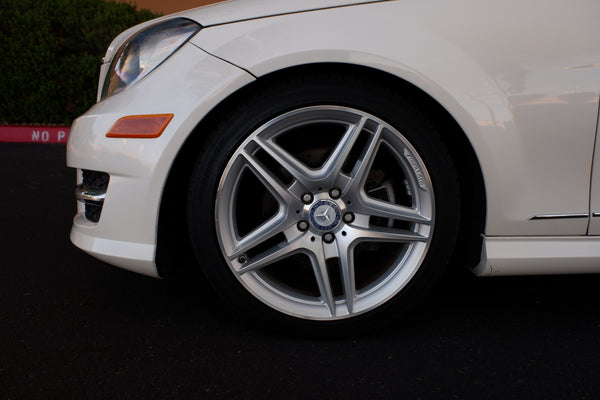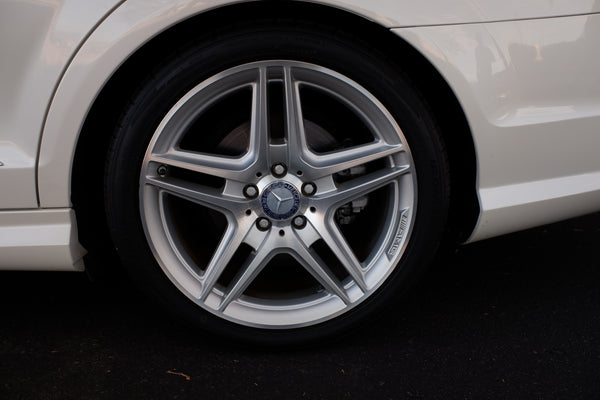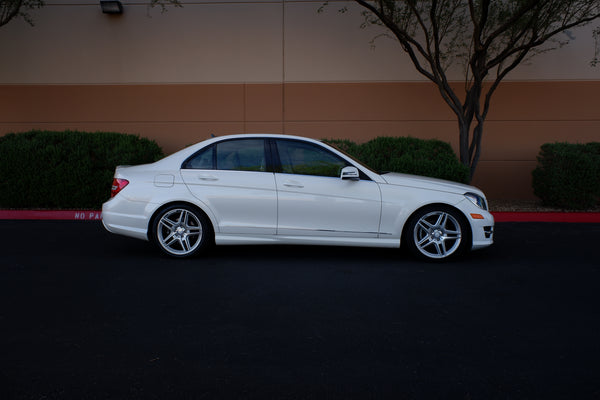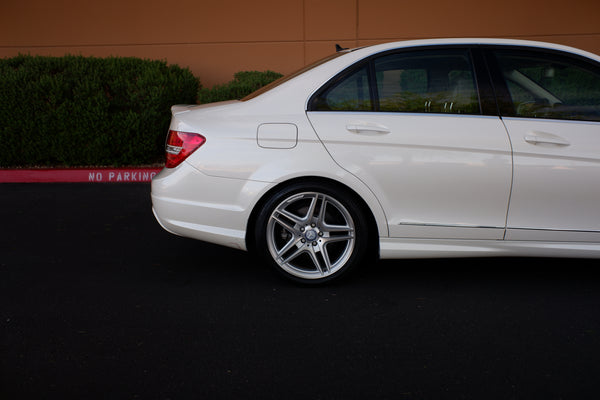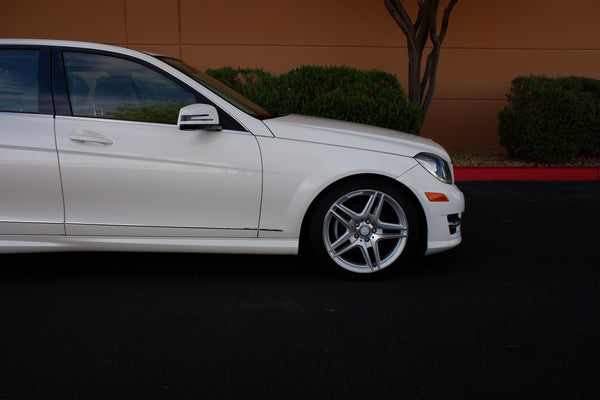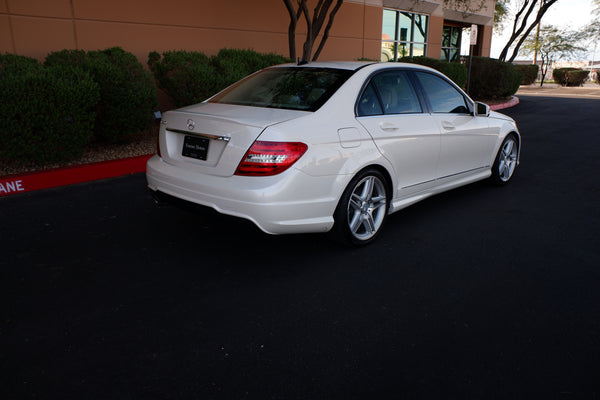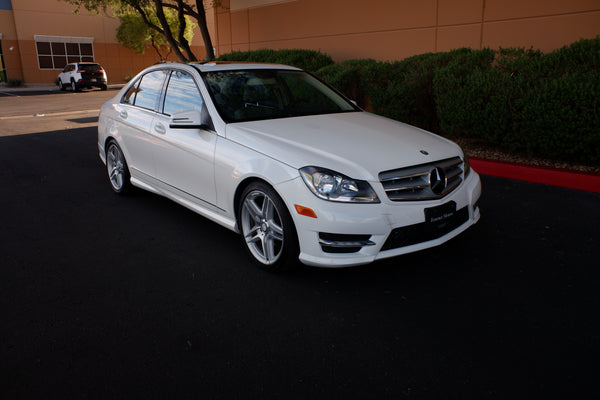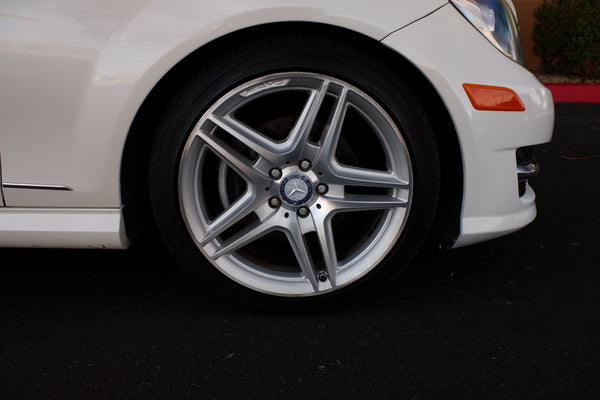 2013 Mercedes-Benz C250 - 1 Owner
Make: Mercedes-Benz 
Model: C250
Year: 2013
Type: W204 Chassis
Engine: 1.8l turbocharged straight-4 (M271)
Transmission: 7-speed Automatic
Mileage: 58,500 Miles
VIN: WDDGF4HB3DA773528
----
Color: Diamond White Metallic (code:799U)
Interior: Tan MB-Tex upholstery with Burred Walnut wood trim
Accessories: Two remote key fobs
----
This handsome 1-owner, 2013 Mercedes-Benz C250 is finished in Diamond White Metallic with complimenting Tan interior. This vehicle is a sleek, stylish design that is sure to turn heads with a great spacious and luxurious interior. 

The clean Carfax shows rigorous maintenance throughout its entire life and shows no damage or mileage discrepancy in this vehicle's past, we welcome third party inspections.

Mercedes Benz is known for its premium quality, and this C250 is no exception. The car is built to last, and its design and engineering ensure a smooth ride and excellent performance.
----
The 1.8l straight-4 engine delivers an impressive 31 mpg on the highway without sacrificing performance with just over 200 horsepower delivered to the rear wheels via a 7-speed automatic transmission.
----
Equipment includes:
- Rear View Camera
- Heated Seats
- Power Operated Sunroof
- Memory Package (driver seat, steering column, mirrors)
- Harman-Kardon Premium Sound System with Bluetooth connectivity
- Cruise Control
- AMG 18-inch Double Spoke Wheels
- AMG Styling Package
Amongst others, a full list of equipment is listed at the end of this listing.
----
We offer low shipping rates nationwide. Ask us about our financing options.
Call or text us at 702 969-1910 with any questions.
----
03A       OIL OFFSET AMOUNT +300 ML OIL
07P       STEUERCODE FUER WERKSZUORDNUNG
100A     IMITATION LEATHER
125A     IMITATION LEATHER - BEIGE
1U2       SNOW GRID
212B     OP. INSTRUCT. AND MAINT. BOOKLET-ENGL. FOR USA/CAN
218       REAR-VIEW CAMERA
222       RIGHT FRONT SEAT, ELECTRICALLY ADJUSTABLE
232       GARAGE DOOR OPENER WITH 284 - 390 MHZ FREQUENCY
240       LED DAYTIME RUNNING LIGHTS
245       TRIP COMPUTER / COMPASS
249       INTERIOR AND EXTERIOR MIRROR,AUTOMATICALLY DIMMING
264       LICENSE PLATE ATTACHMENT AMERICA
265       LINES-NO.PLATE DISCONTINUED
275       MEMORY PACKAGE (DRIVER SEAT, STRG. COL., MIRROR)
280       LEATHER STEERING WHEEL AND LEATHER GEAR SHIFT KNOB
284B     AIRBAG LABEL - ENGLISH FOR USA
287       THROUGH-LOADING FEATURE
291       PELVIS AIRBAG (PELVISBAG)
294       KNEE AIRBAG
301       ASHTRAY PACKAGE
309       CUP HOLDER
312B     HEAD UNIT LANGUAGE - AMERICAN ENGLISH
342B     INSTRUMENT CLUSTER/HU LANGUAGE - AMERICAN
345       RAIN SENSOR
348       EMERGENCY CALL/SUPPORT SYSTEM
414       ELECTRIC TILT/SLIDE SUNROOF IN GLASS VERSION
427       AUTOMATIC TRANSMISSION 7-SPEED
440       TEMPOMAT (CRUISE CONTROL)
442       MULTIFUNCTION STEERING WHEEL (12 BUTTONS)
461       INSTRUMENT WITH MILES IND. AND ENGLISH LEGEND
475        TIRE PRESSURE CONTROL
486        SPORTS SUSPENSION
494        U.S. VERSION
4U4       RADIATOR GRILLE WITH CENTER STAR
512       COMAND APS WITH DVD CHANGER
518       UNIVERSAL COMMUNICATIONS INTERFACE (UCI)
536       SIRIUS SATELLITE RADIO COMPLETE SYSTEM
54U       ROOF INTERIOR TRIM BROWN FABRIC
551       BASIC ANTITHEFT ALARM SYSTEM (ATA)
580       AIR CONDITIONER
584       ELECTRIC WINDOW REGULATOR
59V       SPEED- + LOADINDEX 92H XL+94H XL
634       DELETION - FIRST AID KIT
636       DELETION - WARNING TRIANGLE
668       PRODUCT PROT. F FREIGHT PACKAG. W TIE-DOWN HOOKS
690       EMERGENCY SPARE TIRE (MINI SPARE)
705L     UNITED STATES (USA)
731       TRIM PIECES - WOOD BURRED WALNUT VENEER
763       RADIO REMOTE CONTROL WITH PANIC SWITCH (315 MHZ)
772       AMG STYLING PACKAGE-FRONT SPOILER, SIDE SKIRT
786       AMG DOUBLE-SPOKE WHEELS 18" WITH MIXED TIRES
799U    DIAMOND WHITE - METALLIC PAINT
7XXL     NORTH AND SOUTH AMERICA
803       YOM 12/1
810       PREMIUM SOUND SYSTEM
873       SEAT HEATER FOR LEFT AND RIGHT FRONT SEATS
875       HEATED SCREEN WASH SYSTEM
887       SEPARATE TRUNK LID LOCKING
909       ALTERNATOR MANAGEMENT
910       DYNAMO WITH HIGHER CAPACITY (FFO)
916       FUEL TANK WITH LARGE VOLUME - VOLUME 1
919       AIRCON COOLING POWER PACKAGE
952       SPORTS PACKAGE
954       EQUIPMENT PACKAGE FOR AVANTGARDE VEHICLES
986       DEVIATING VIN WITH MODEL YEAR
989       IDENTIFICATION LABEL UNDER WINDSHIELD
99N      STEUERCODE WERK SINDELFINGEN/GRAZ
A22      NEW CONVERTER GENERATION
A43      JOINT FLANGE VARIANT
A63      FE TORQUE CONVERTER HOUSING-0
A87      U VALVE BODY ASSEMBLY WITH VGS 3
A89      REDUCED-FRICTION
B09      REFRIGERANT COMPRESSOR WITH MAGNETIC COUPLING
B12      WHEEL REPLACEMENT TOOL
F204    MODEL SERIES 204
FW       LIMOUSINE
G997    TRANSMISSION CODE VERSION 97
GA       AUTOMATIC TRANSMISSION
HA       REAR AXLE
K15      CONTROL CODE FOR SERVICE INTERVAL 15000 KM
L          LEFT-HAND STEERING
M010   EVO/VEHICLE UPGRADE ENGINES
M18    DISPLACEMENT 1.8 LITER
M271  R4-GASOLINE ENGINE M271
P47     PARKING PACKAGE HIGH
R02     ALL SEASON TYRES
U10    FRONT PASSENGER SEAT WITH WEIGHT SENSING
U12    FLOOR MATS - VELOUR
U22    LUMBAR SUPPORT ADJUSTMENT
U71    DVD PLAYER WITH REGIONAL CODE 1, USA
VL       FRONT AXLE HALF, LEFT
VR       FRONT AXLE HALF, RIGHT
799U   DIAMOND WHITE - METALLIC PAINT
125A   IMITATION LEATHER - BEIGE
M271  R4-GASOLINE ENGINE M271