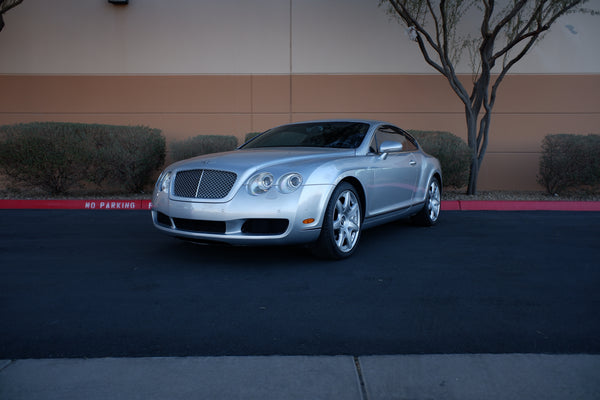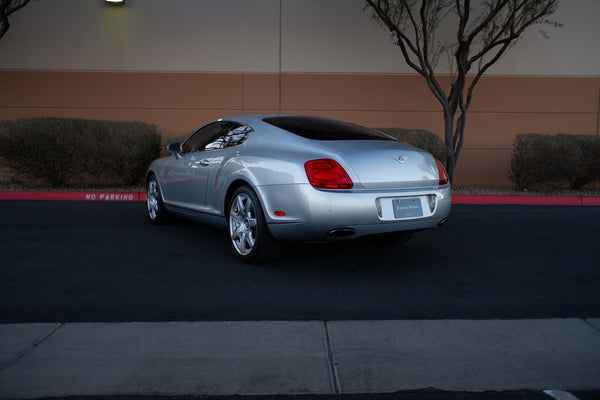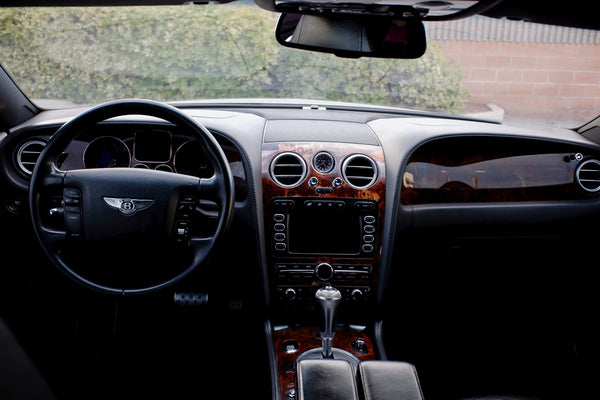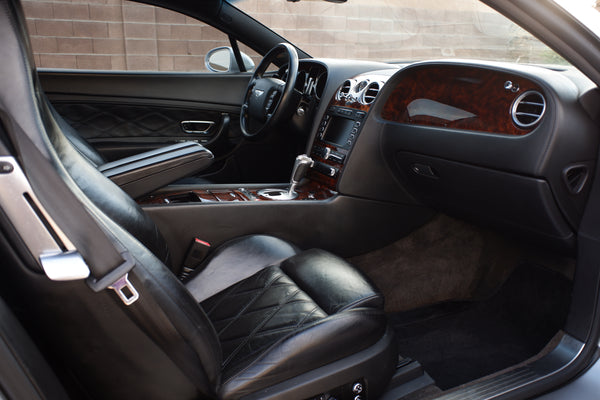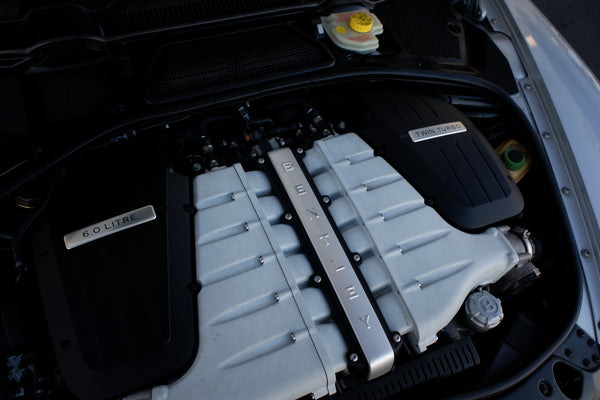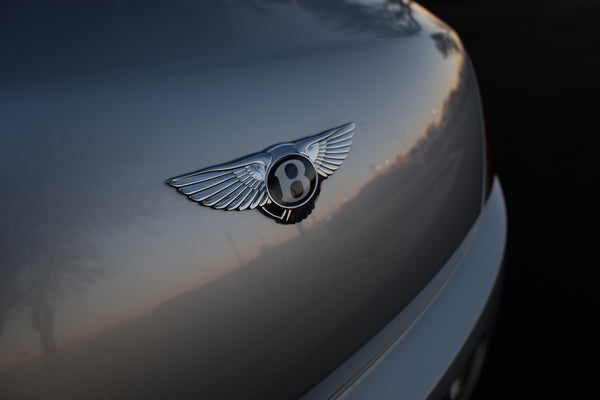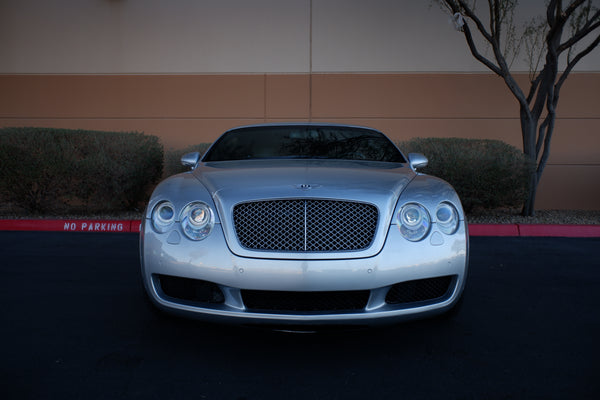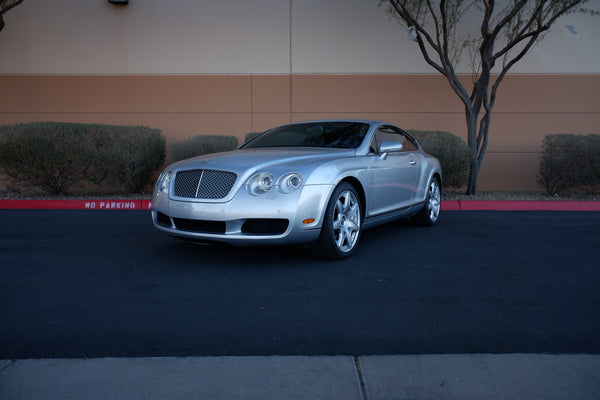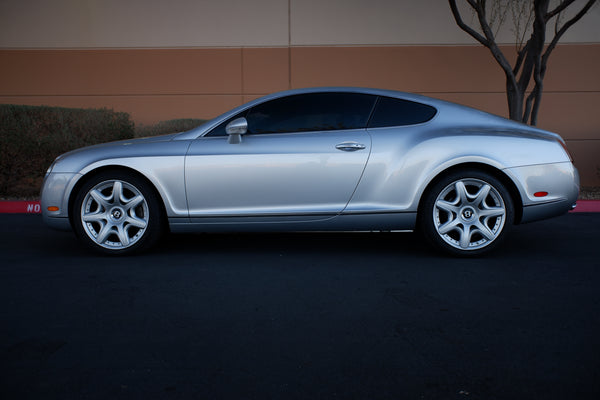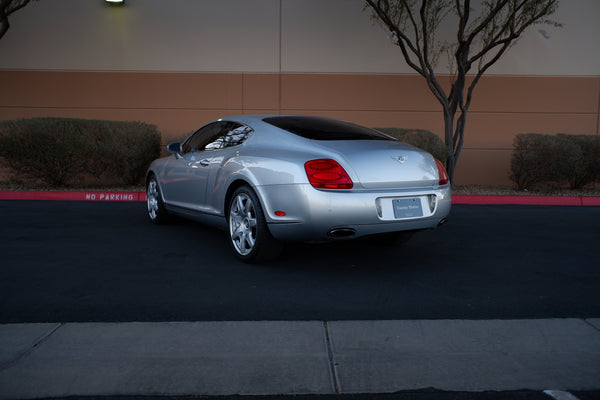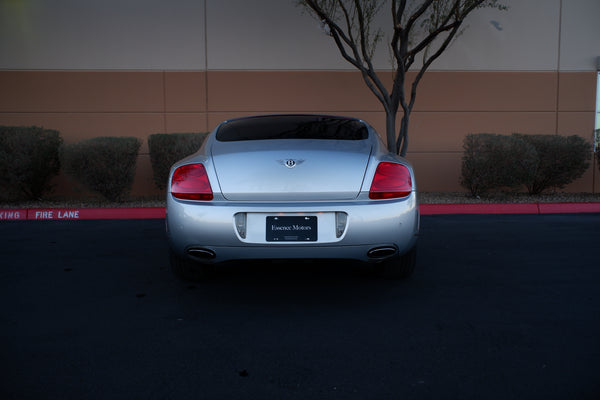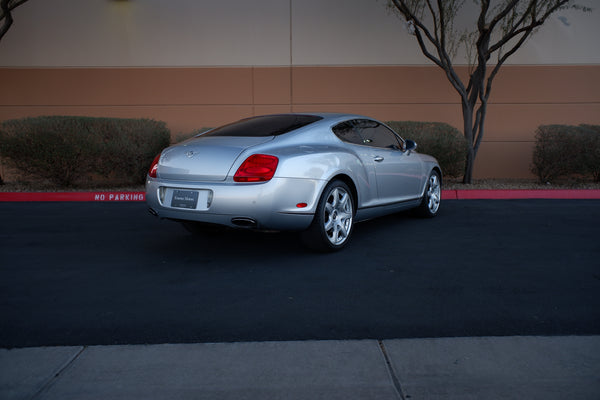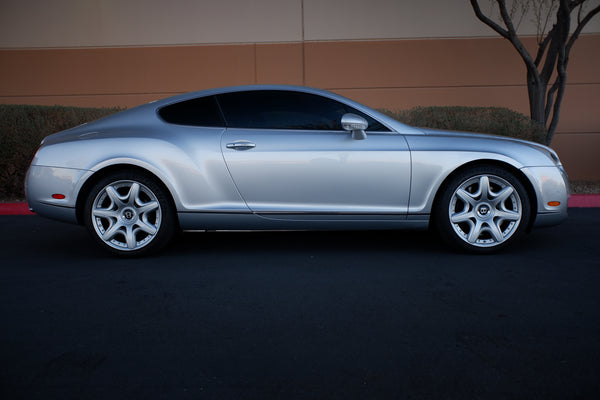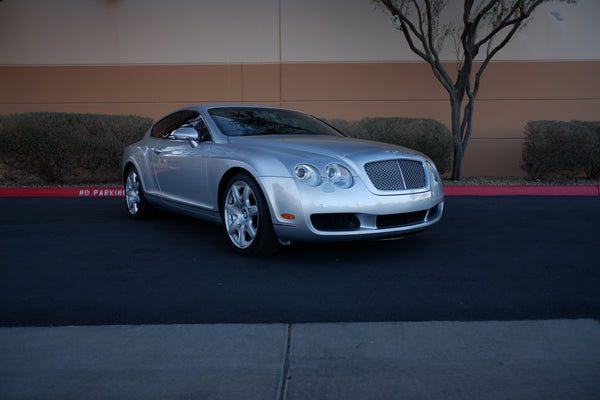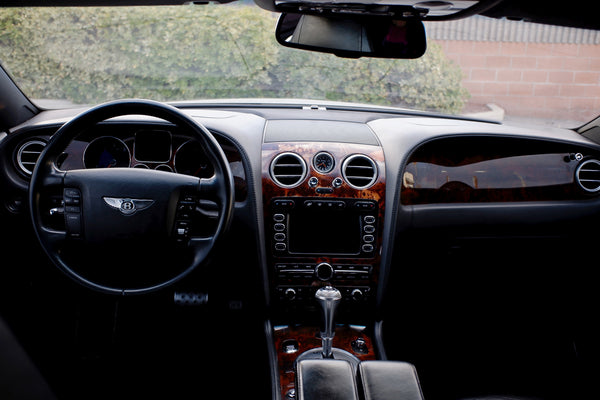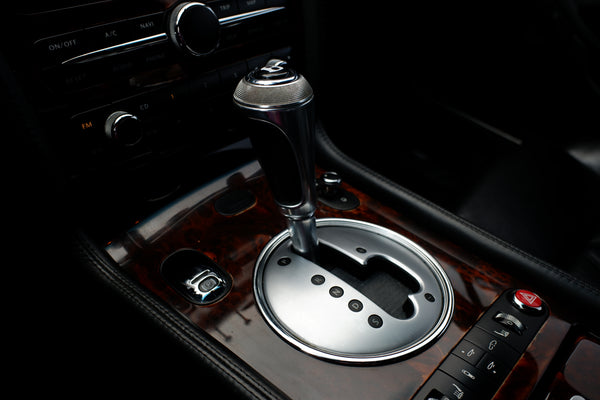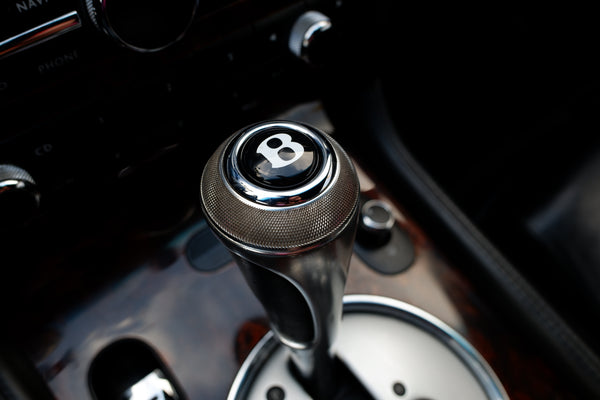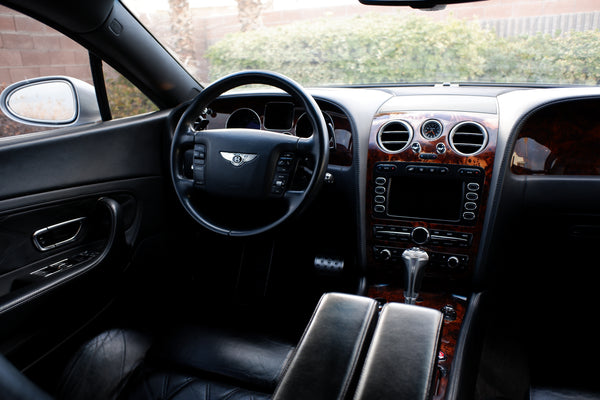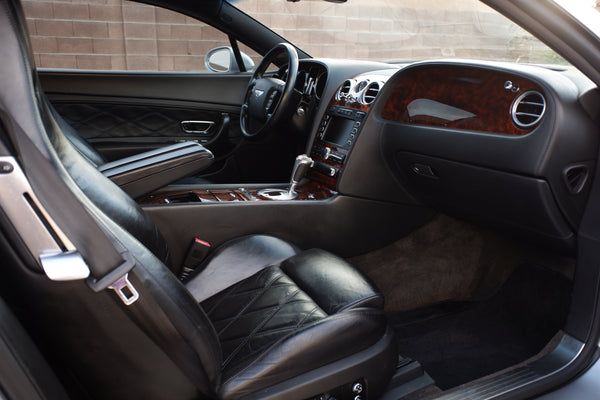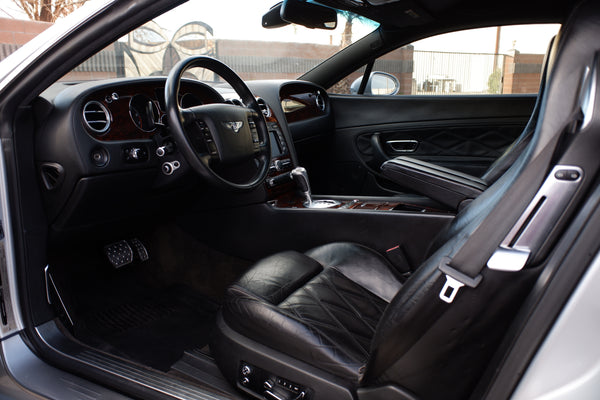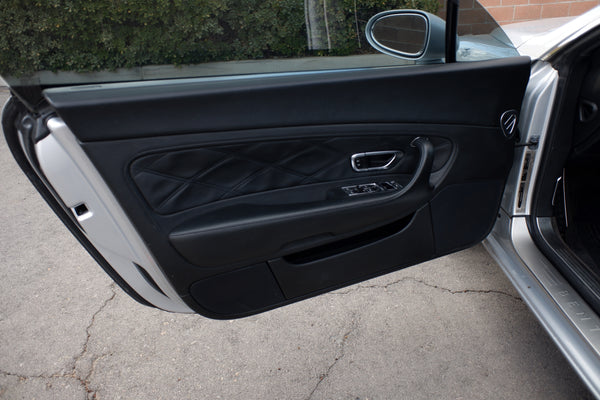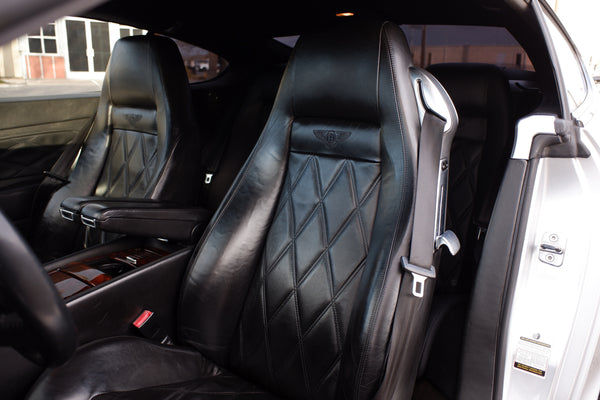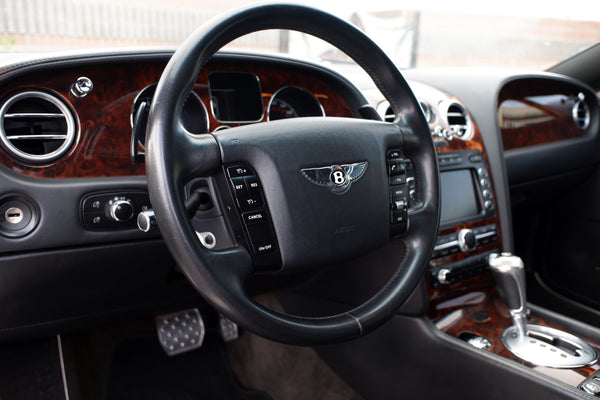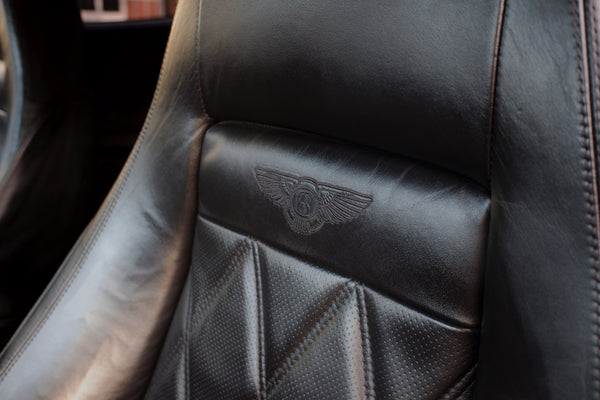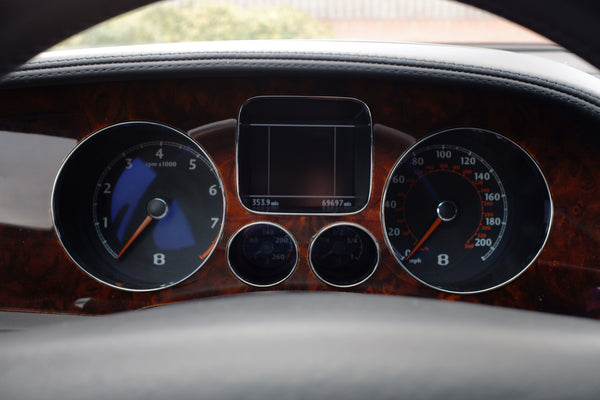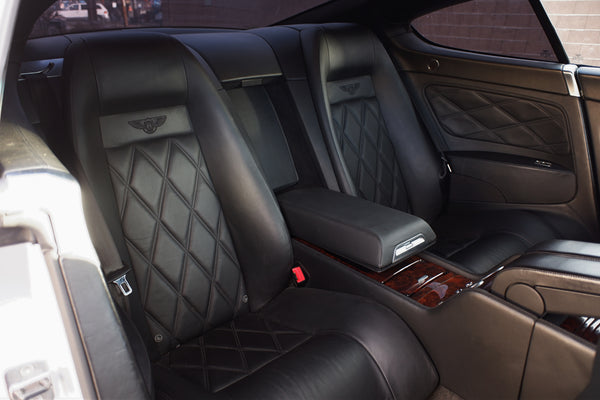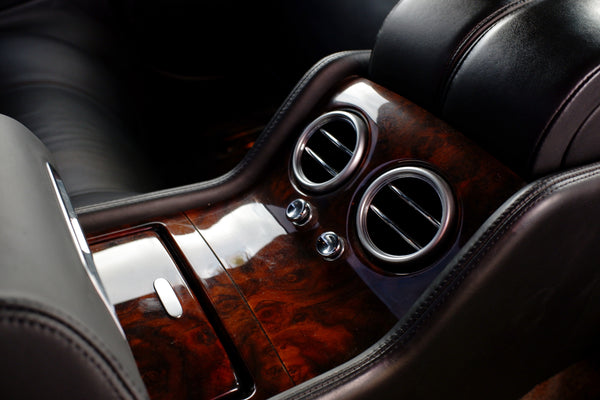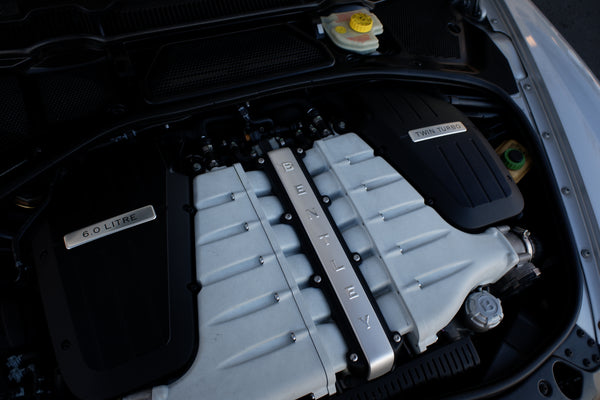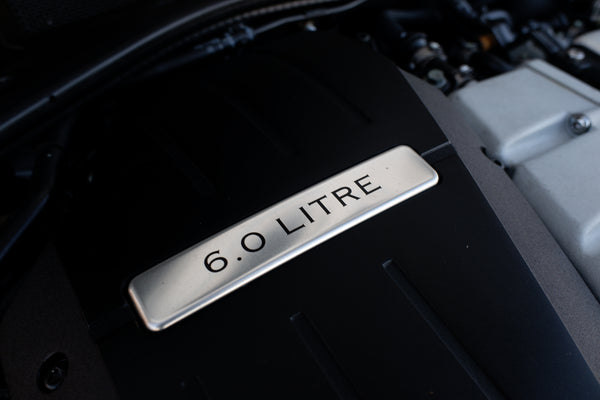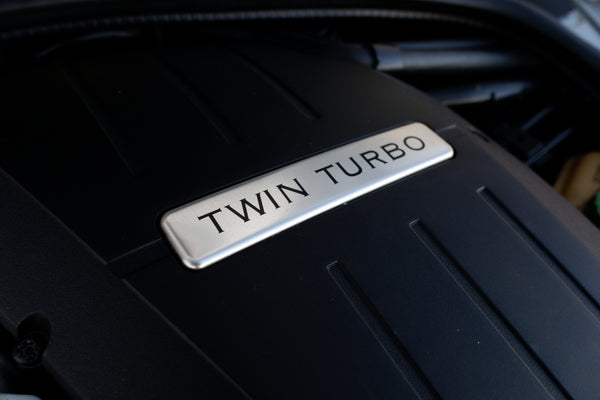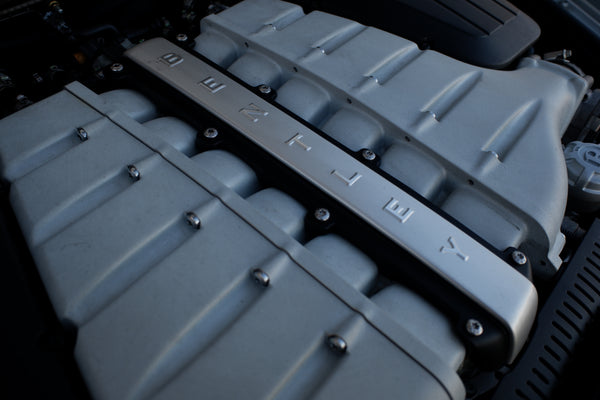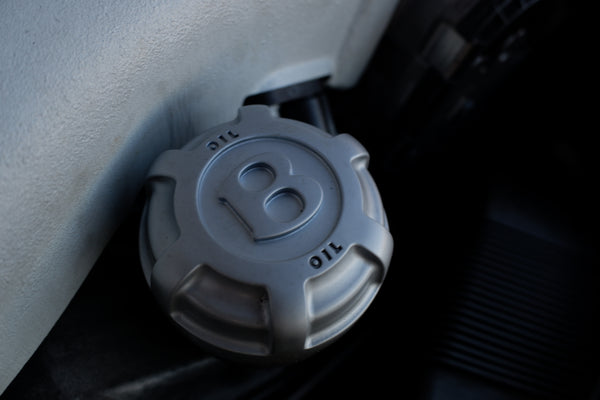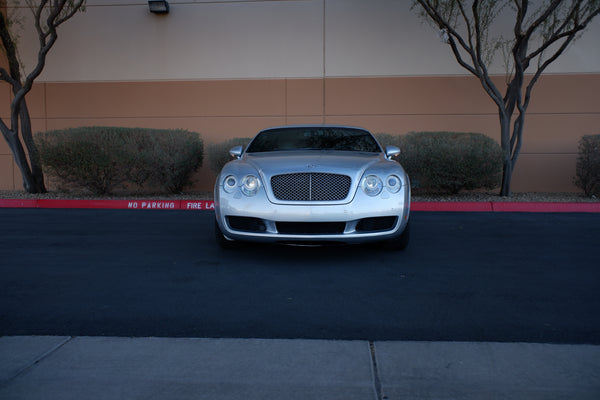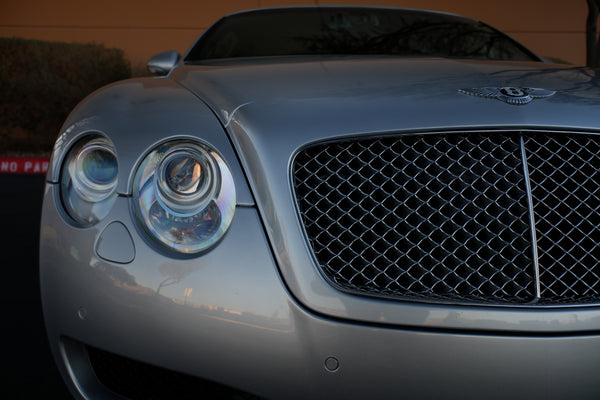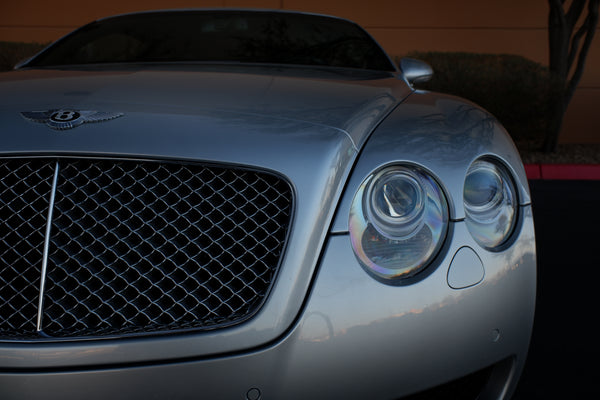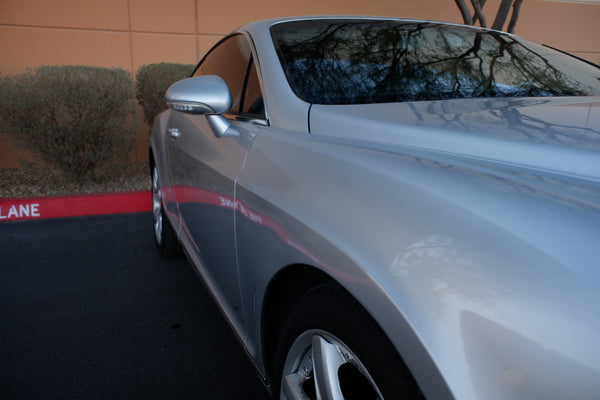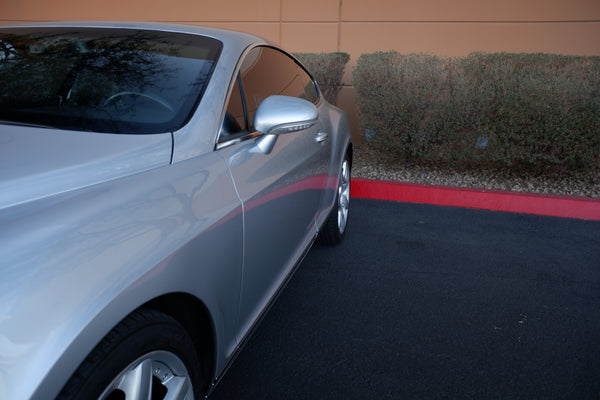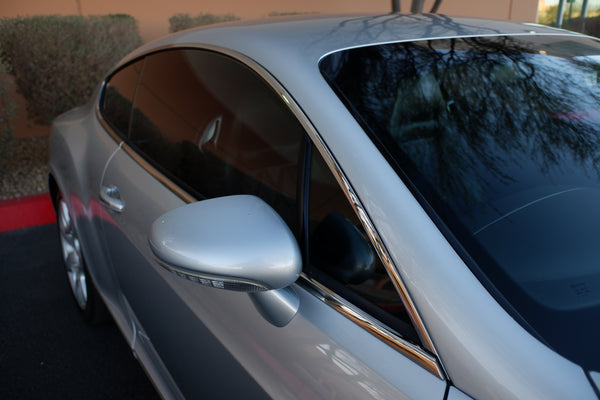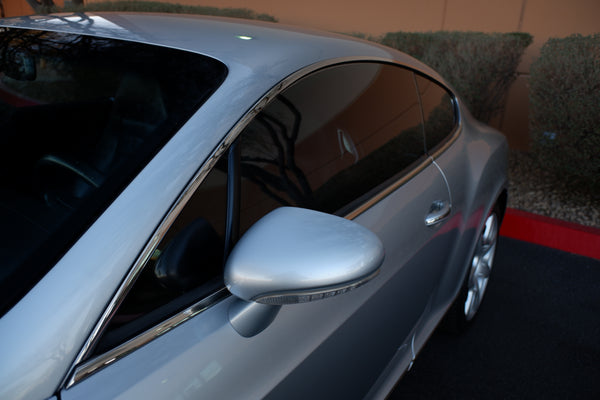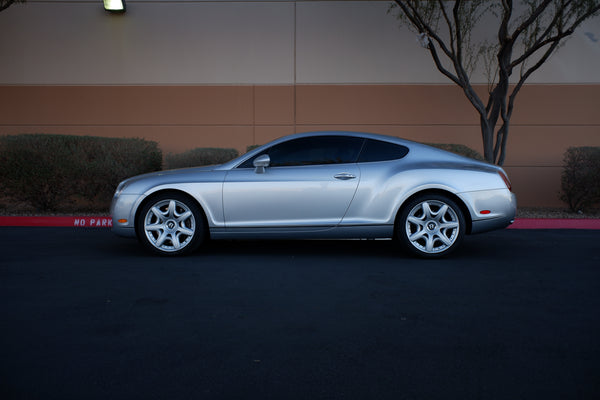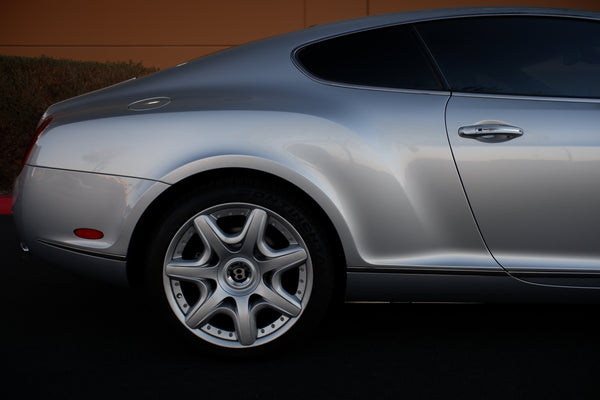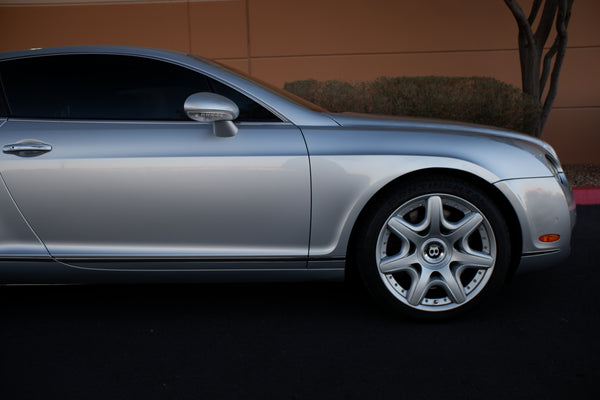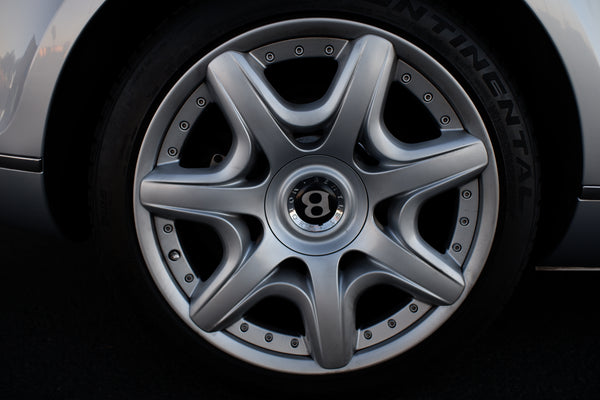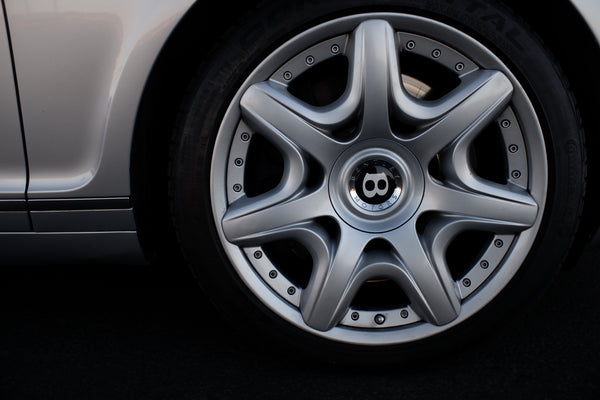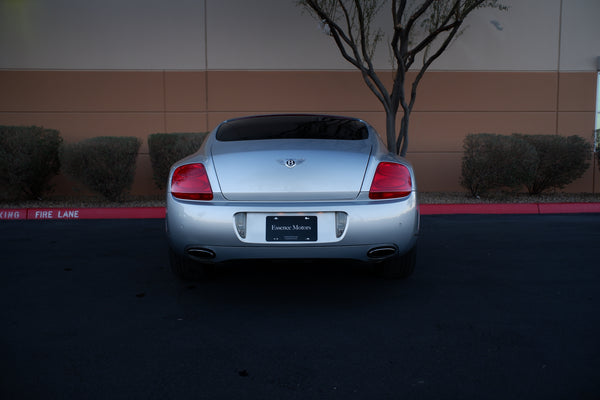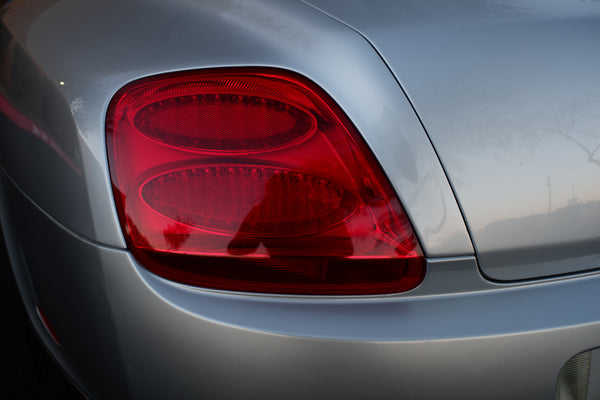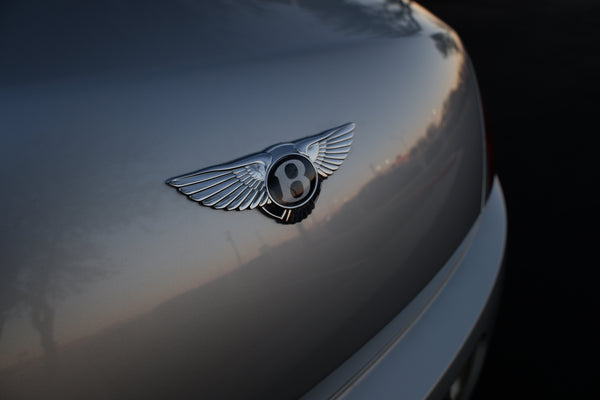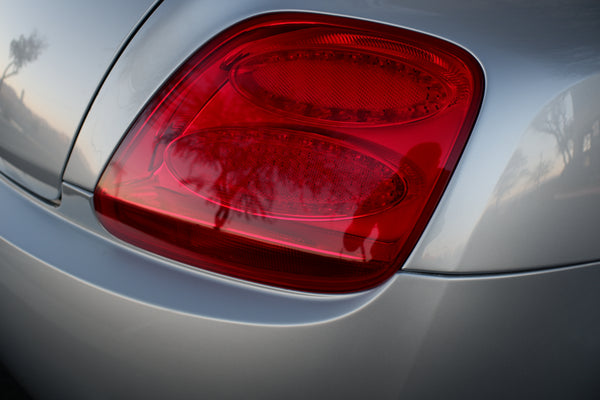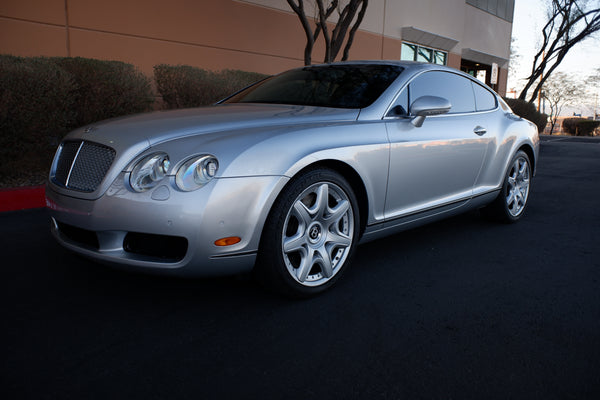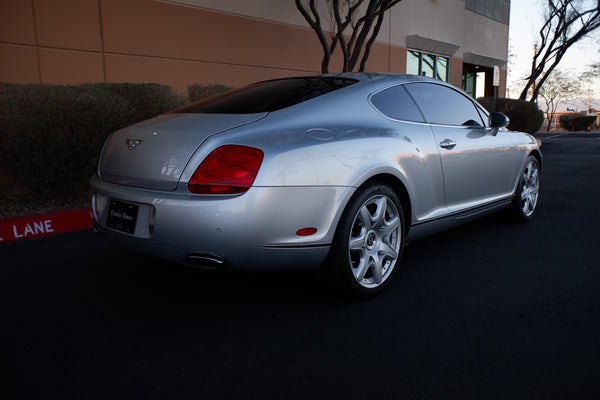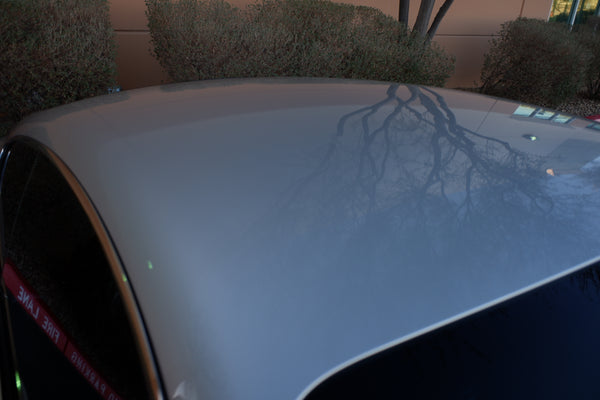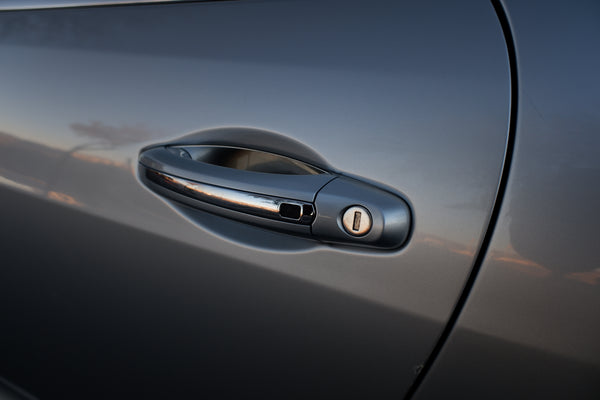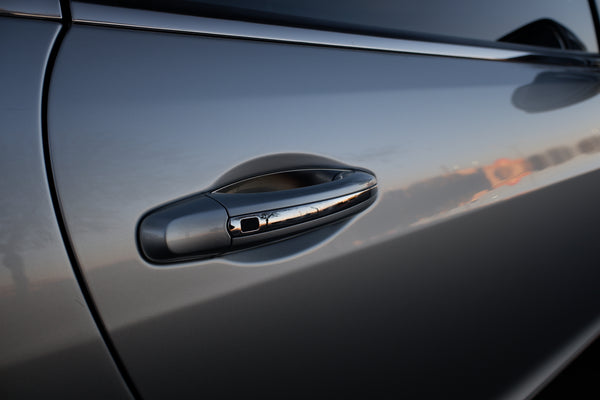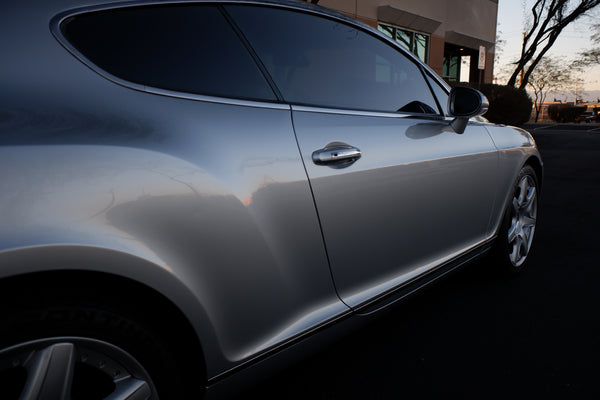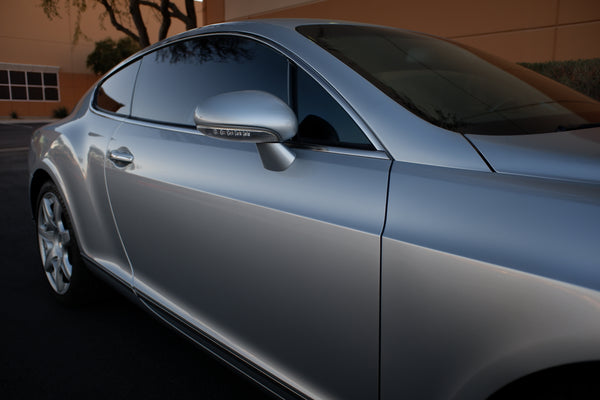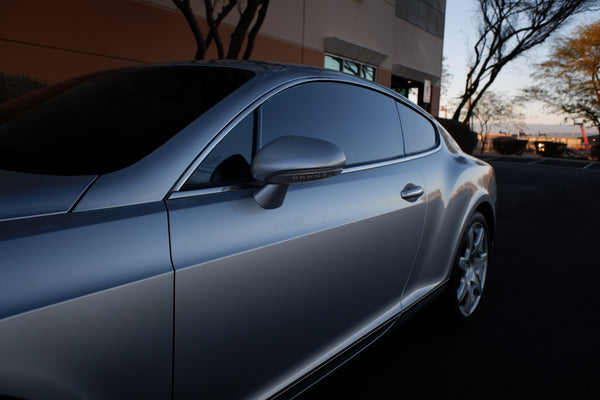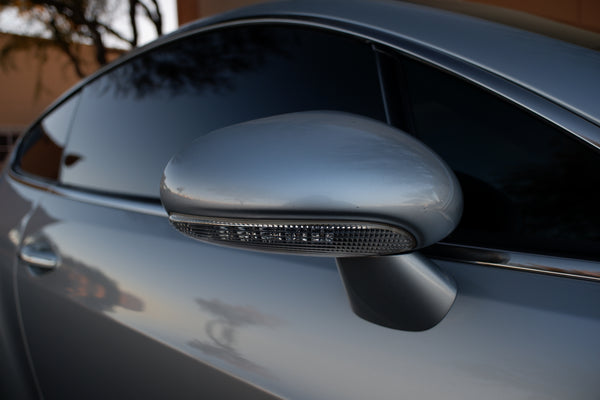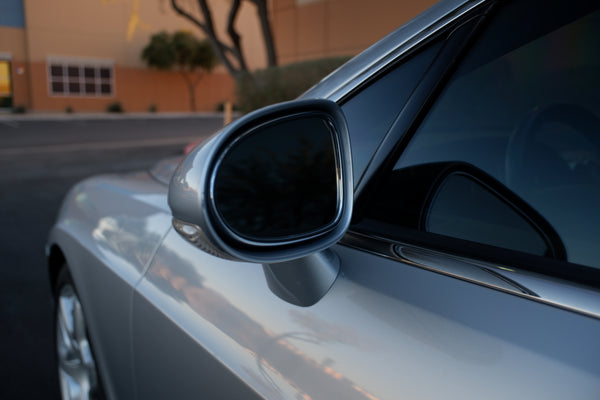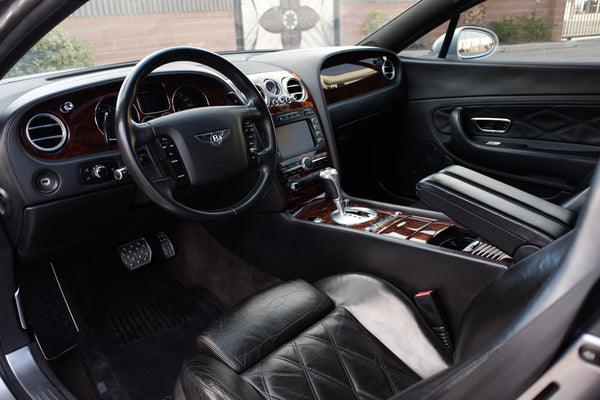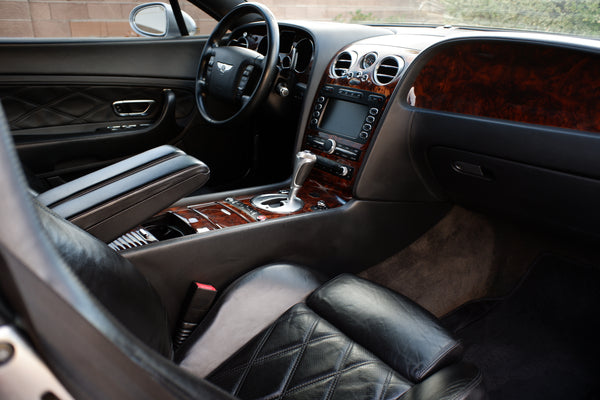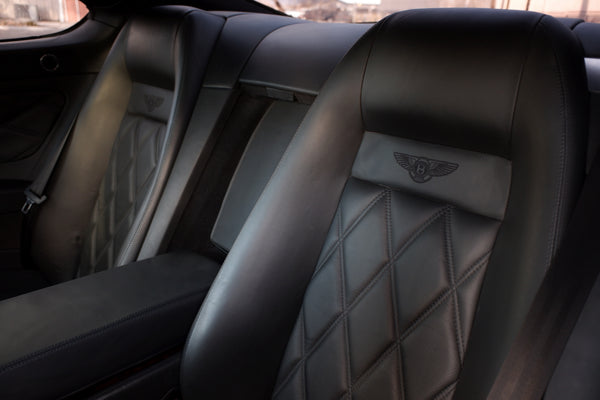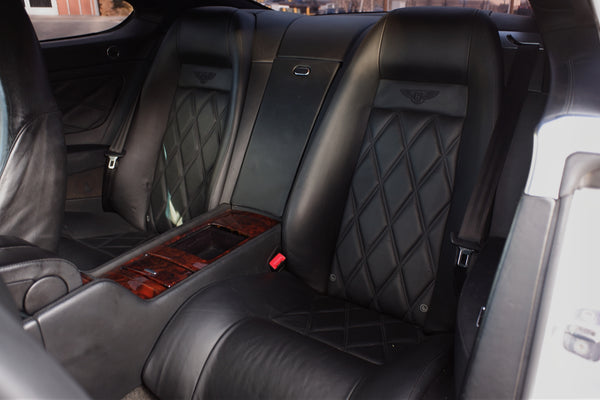 2006 Bentley Continental GT - Mulliner Driving Specification
Make: Bentley 
Model: Continental GT - Mulliner Driving Specification

Year: 2006
Type: 3W Chassis
Engine: 6.0L twin-turbocharged W12
Transmission: 6-Speed automatic transmission
Mileage: 70,000 Miles
VIN: SCBCR63W16C037266
----

Color: Moonbeam Silver (LA7W)
Interior: Mulliner beluga quilted leather with burl wood trim 
----
The Bentley Continental GT inspired by the finest Grand Touring traditions but designed, engineered and built using the most modern techniques blended with inimitable Bentley craftsmanship.
At launch it was the fastest four-seat coupé in the world with a top speed in excess of 180mph and 0-62mph in under five seconds.
This Pillar-less coupe styled in house at Bentley's design studios in Crewe to incorporate all traditional Bentley design hallmarks into a totally contemporary shape. Packaged to seat a family of four in comfort and to provide enough luggage space for a fortnight's driving holiday.
----
This beautiful example is finished in Moonbeam silver with highly desirable Mulliner quilted Black leather interior and Burl wood trim.
The Continental GT is recognized as an Icon thanks to its build quality, classy styling, luxurious interior, and fantastic performance – especially when fitted with the amazing twin-turbocharged W12 engine, which is truly one of the finest engines ever made.
This particular example checks lots of boxes, the Mulliner interior, the W12 engine, 19-inch multi-spoke "Octopus" wheels, traditional Bentley chrome organ stops, a Breitling-branded clock, and more.
The Carfax history report shows no accident or other damage in this Bentley's past or any mileage discrepancy. 
----
The Bentley Continental GT marked the beginning of a new era for Bentley. Now under Volkswagen direction, it would become the first Bentley to use mass-production techniques in its construction. Power comes from a 6.0L twin-turbocharged W12, which produces 552 horsepower and 479 lb-ft of torque. The car was a massive success for Bentley and has become one of the most recognizable models in the company's history.
Power comes from a twin-turbocharged 6.0-liter W12, rated at 552 horsepower and 479 lb-ft of torque. Output is sent to all four wheels via a 6-speed automatic transmission.
----
We offer low shipping rates nationwide. Ask us about our financing options.
Call or text us at 702 969-1910 with any questions.