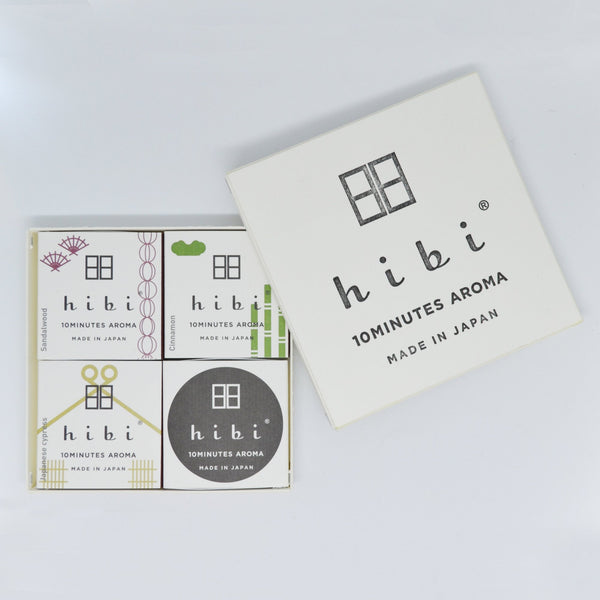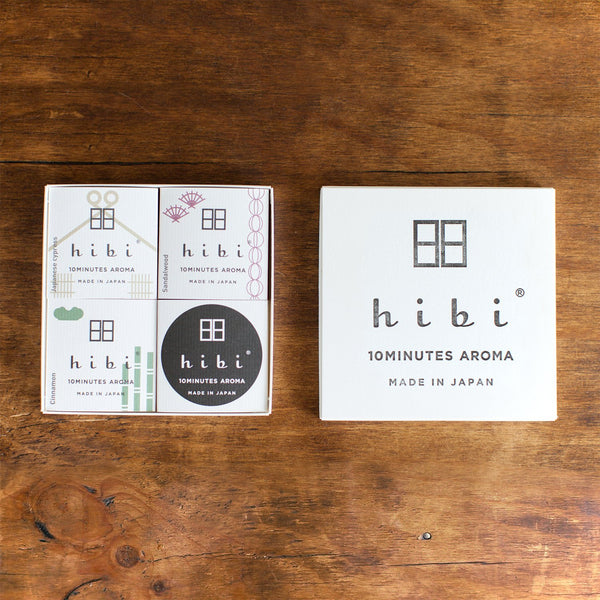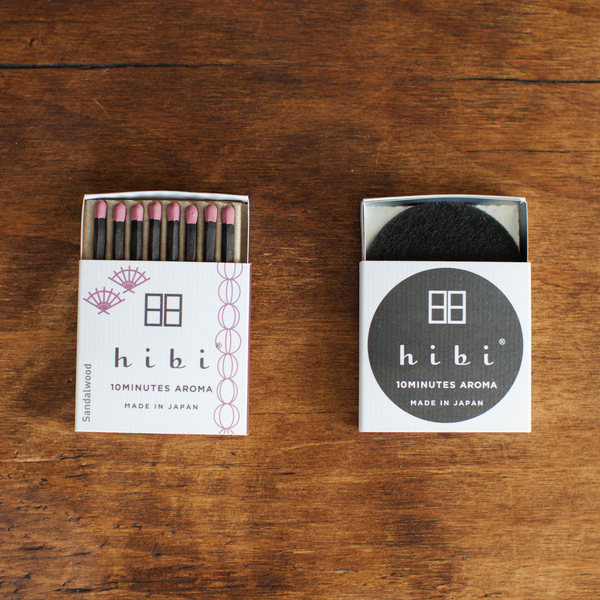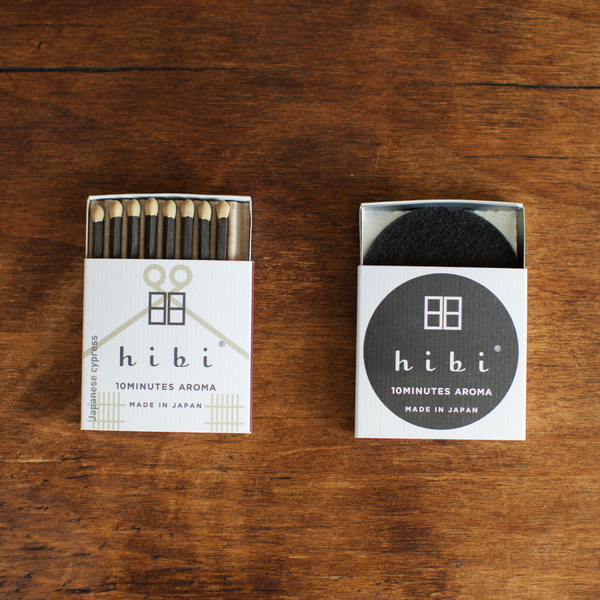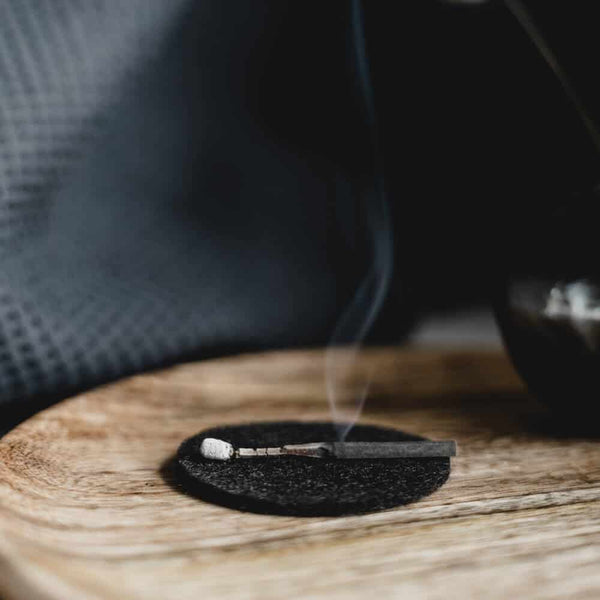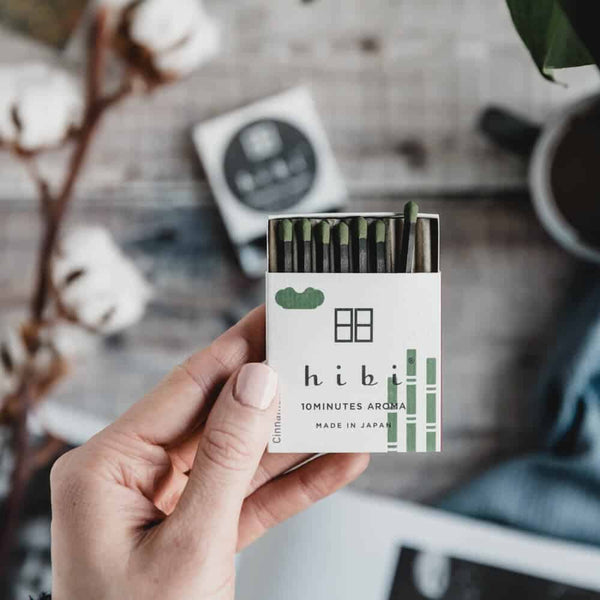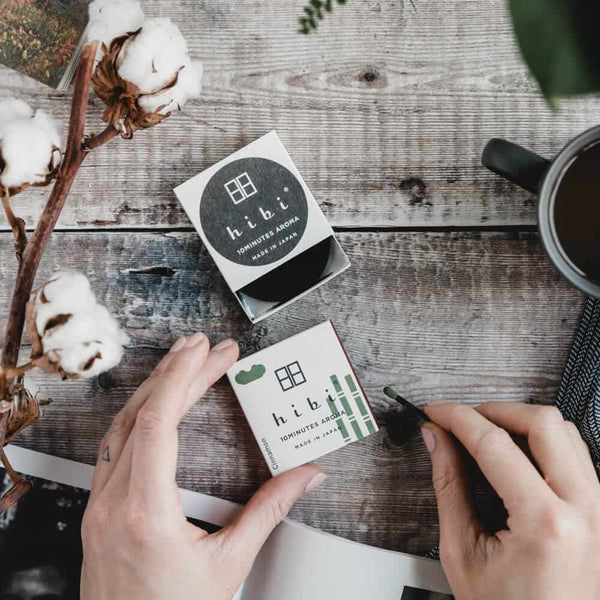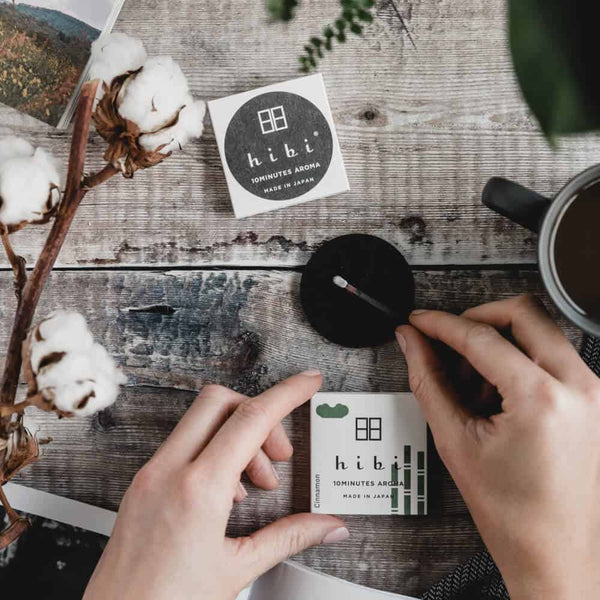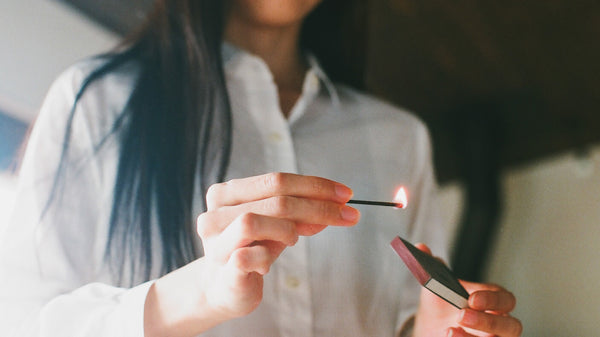 Hibi Match / Gift Set - 3 Assorted Fragrances
Delightful fragrances for short aromatherapy sessions that you can bring  anywhere. A perfect gift for that special person in your life.
Item Description: Gift box of 3 assorted fragrances. Each gift box includes 1 box of 8 incense sticks in the following scents: Japanese Cypress, Sandalwood and Cinnamon. Approximately 10 minutes of burning time. Scent lingers for about 30 minutes or more.  Each purchase comes with a burning pad for safe burning.

Available Fragrances:
Japanese Cypress / A fragrance of trees enveloping your mind with a nostalgic serenity. Ideal for soothing a restless mind and getting back clear thoughts.
Sandalwood / A fragrance that brings you to another world with mysteriously-profound sweetness. Ideal for eliminating tensions and reflecting on your inner self.
Cinnamon /  A tender and agreeable fragrance with a spicy sweetness. It is ideal for invigorating low spirits and regaining a positive state of mind.
Materials: Paper fibers, incense, charcoal
Dimensions: 2.9"L x 2.3"W x 1.4"H 
Made in: Hyogo, Japan
---
Hibi Match is the result of a collaboration between two traditional Japanese industries based in Hyogo Prefecture: the incense manufacturers of Awaji Island and the match-makers of Harima. 
After years of trial and error, the Kobe Match Co., the creators of the Hibi Match, arrived at the perfect mixture of paper fibres, incense and charcoal to create the perfect strike-on-box incense match. The result is a unique style of fragrance that requires no additional lighting device.
The Harima region of Awaji island has been producing matches and incense for nearly one hundred and fifty years, and the island accounts for nearly 70% of the match production in Japan. The westerly winds through Awaji island create the perfect temperature to dry incense; each of the fragrances derives from herbs grown by a local incense producer using traditional methods.