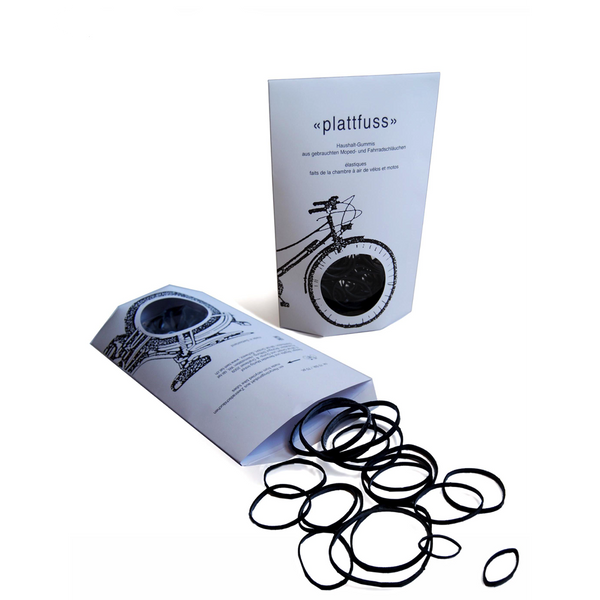 Recycled Tires / Rubber Bands - Pack of 70
Item Description: 70 household rubber bands in different sizes made from recycled bicycle and motorcycle tubes in the social workplaces of Tät Tat.
Materials: Made from recycled bicycle tubes

Made in: Switzerland
---
Tät-Tat, founded in 1994 near Zurich, produces playful design items that charm the eye and delight the mind. The husband and wife design team—Benedikt and Brigitta Martig-Imhof are former teachers who work hand in hand with social work programs and institutions throughout Switzerland and Germany, employing up to 300 special-needs persons. Tät-Tat designs its activities around its workforce's best traits, and their little mobiles and decorations are very much from the hands of some highly talented people.