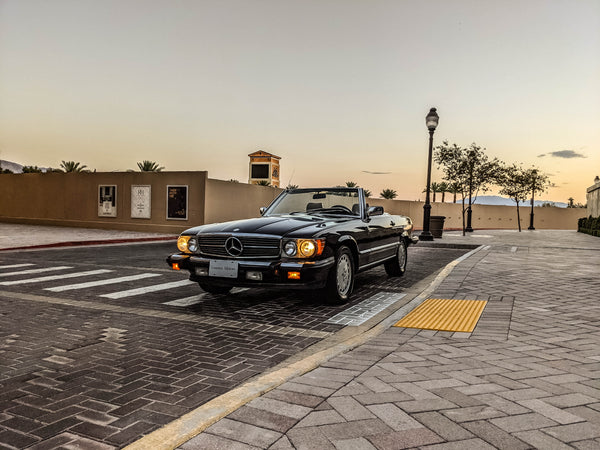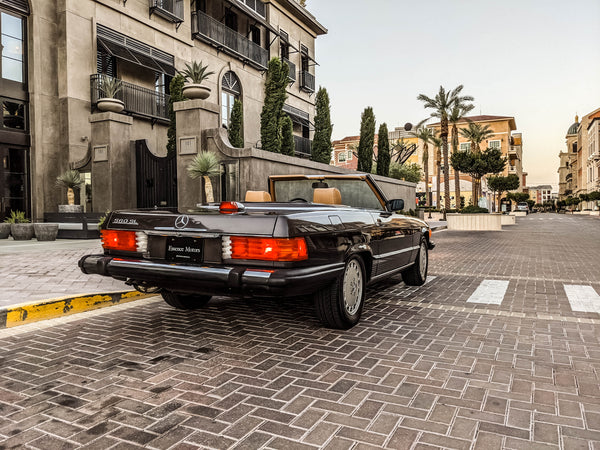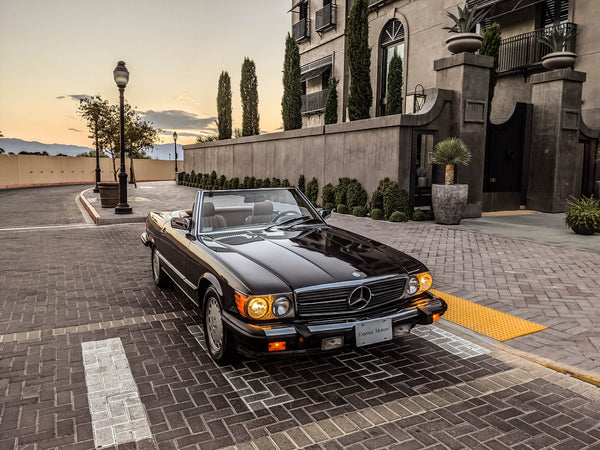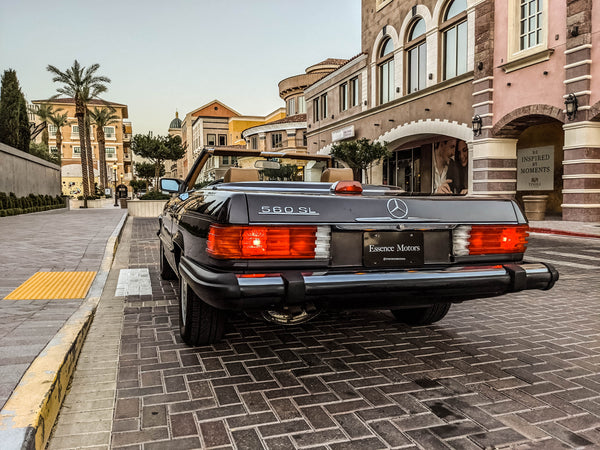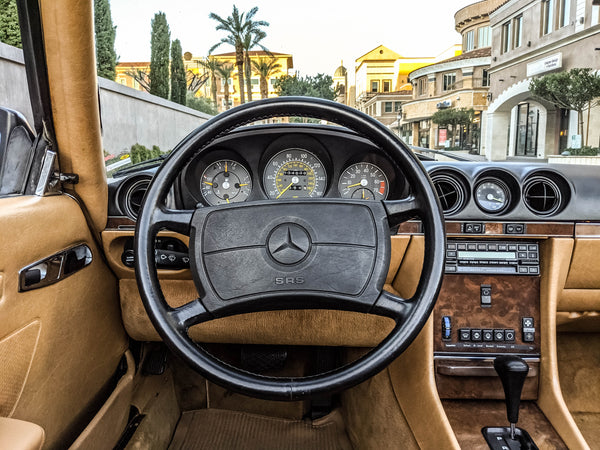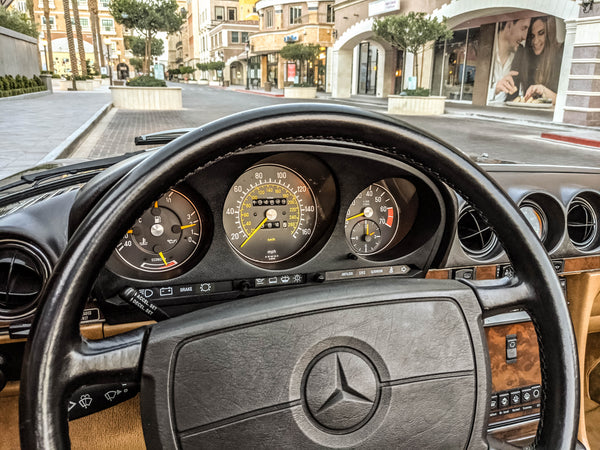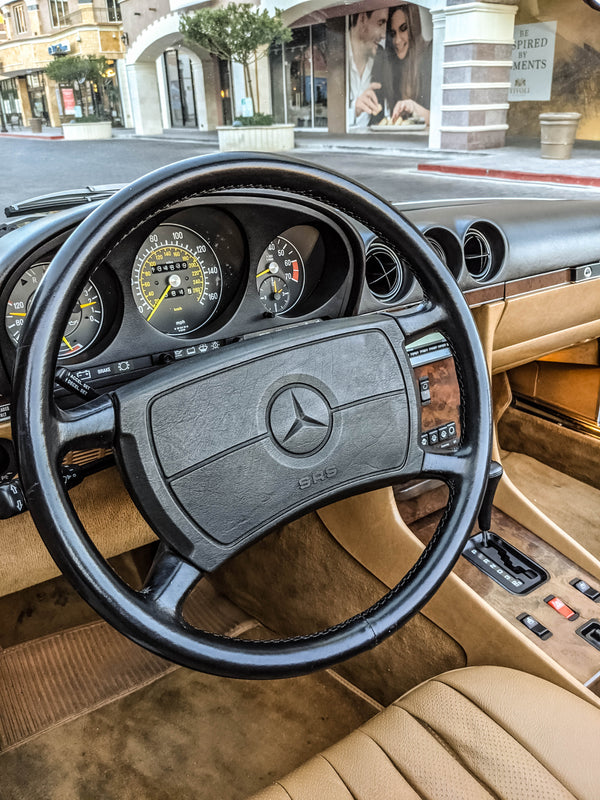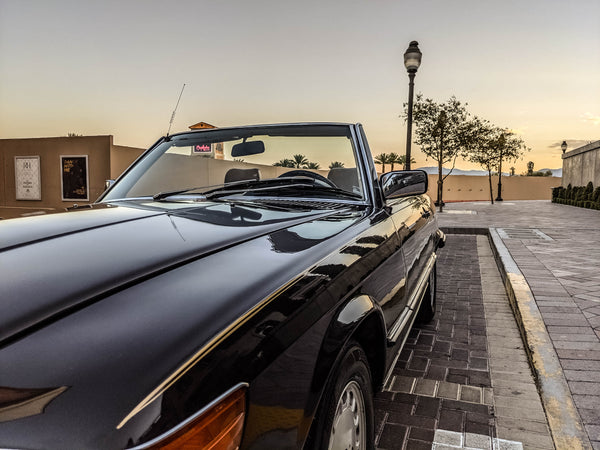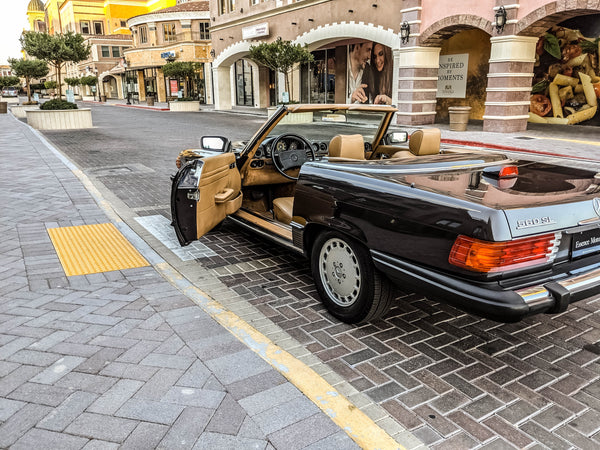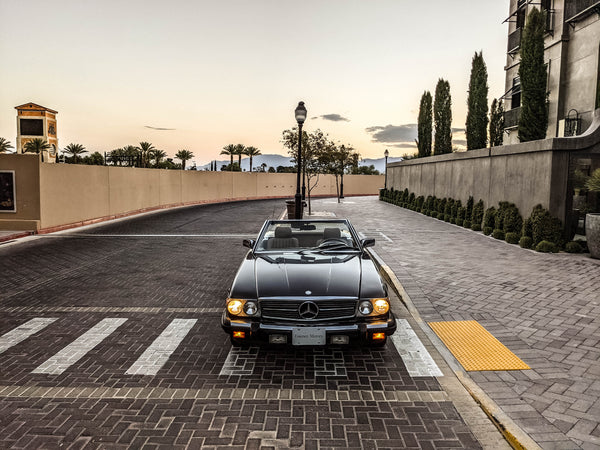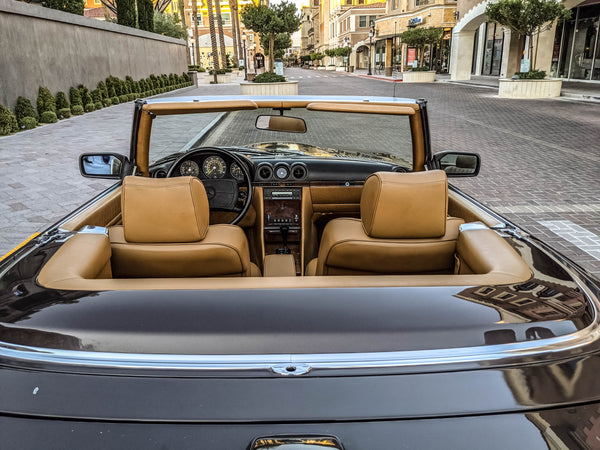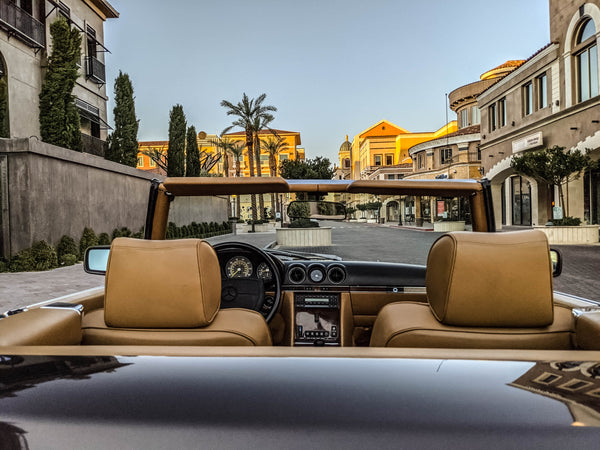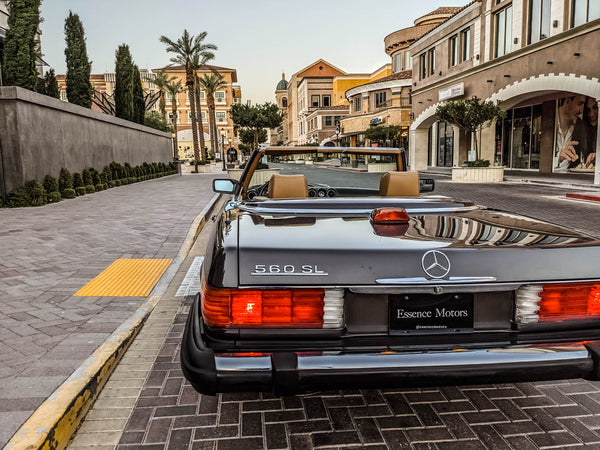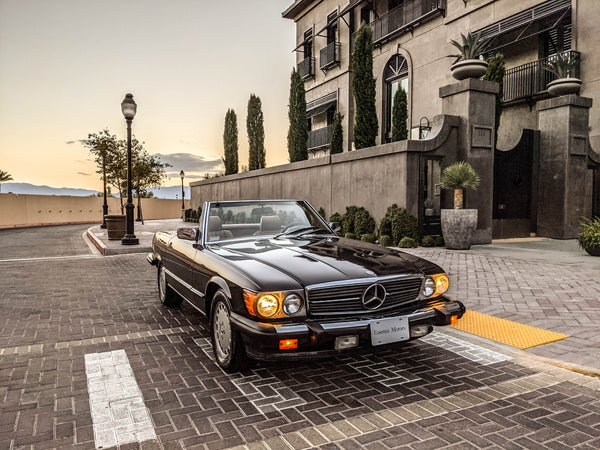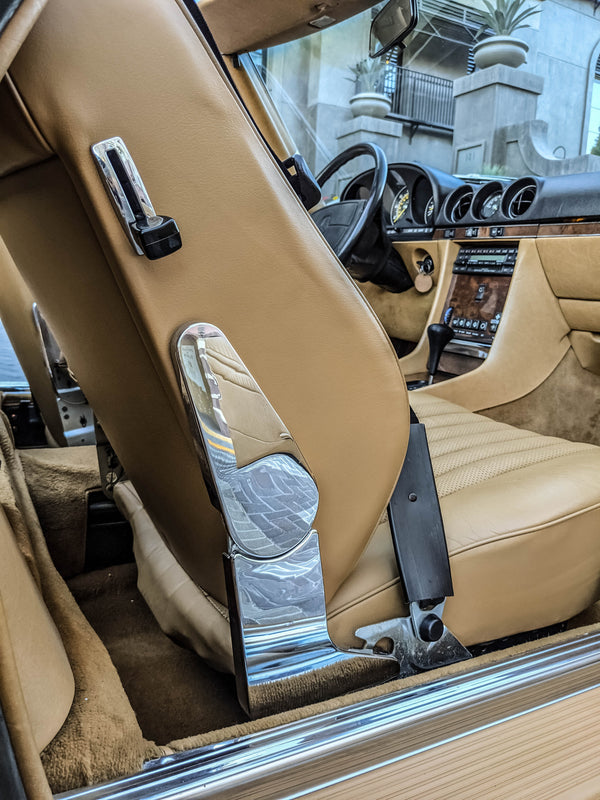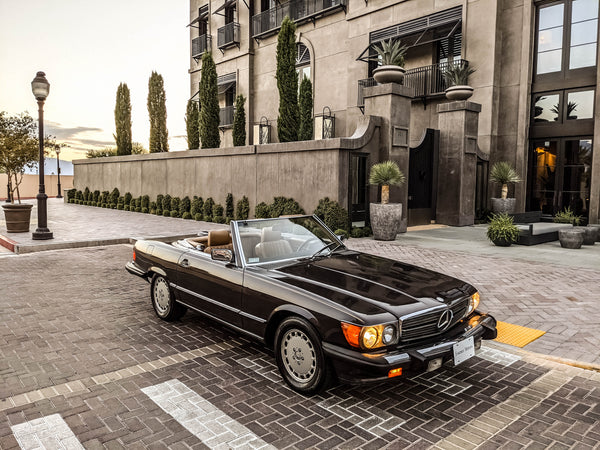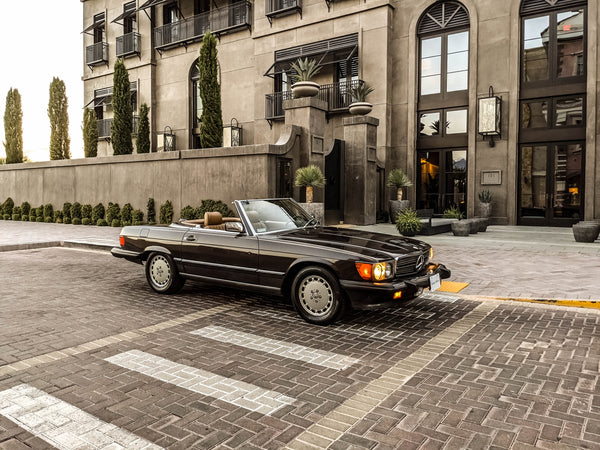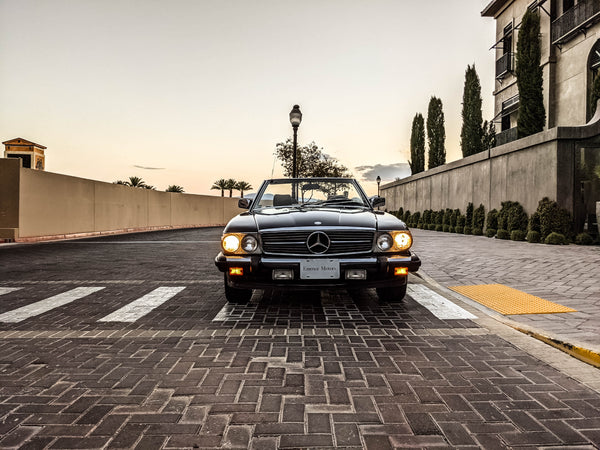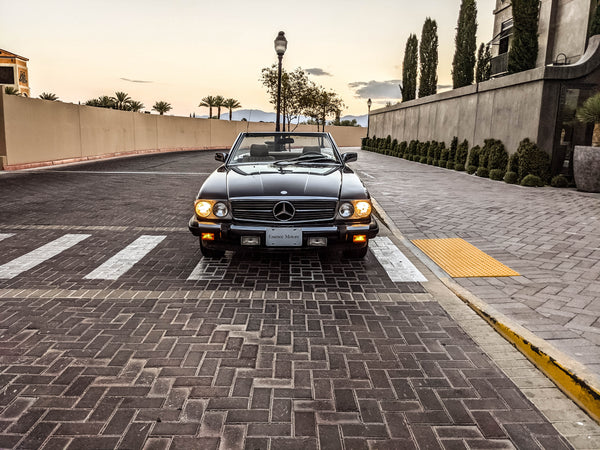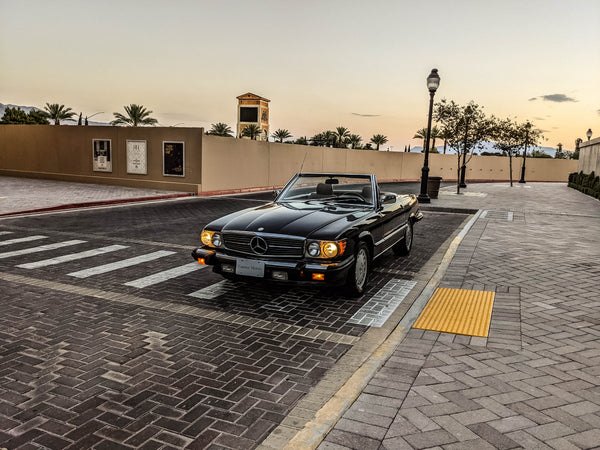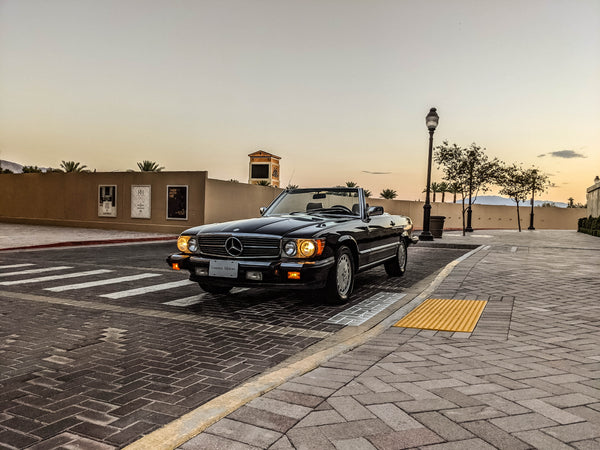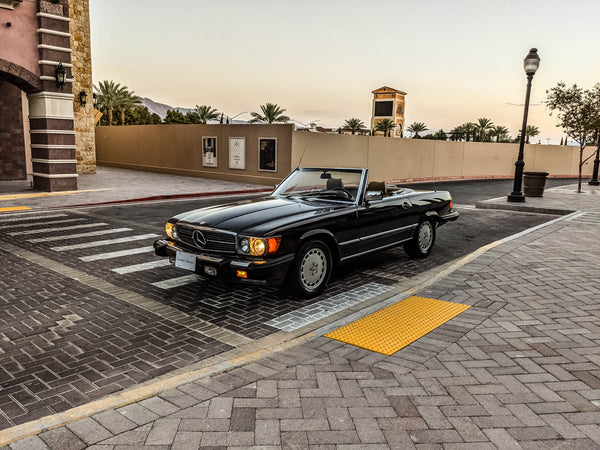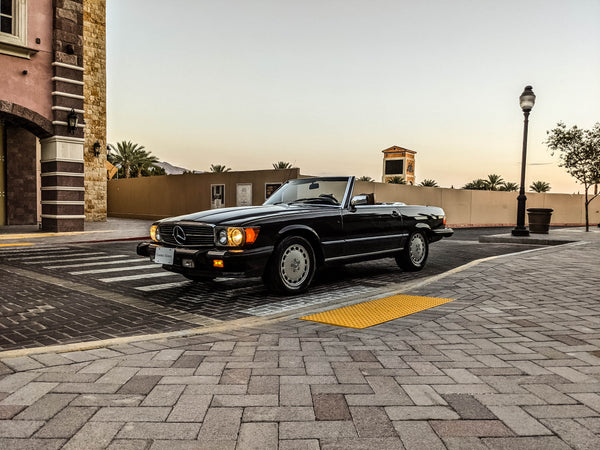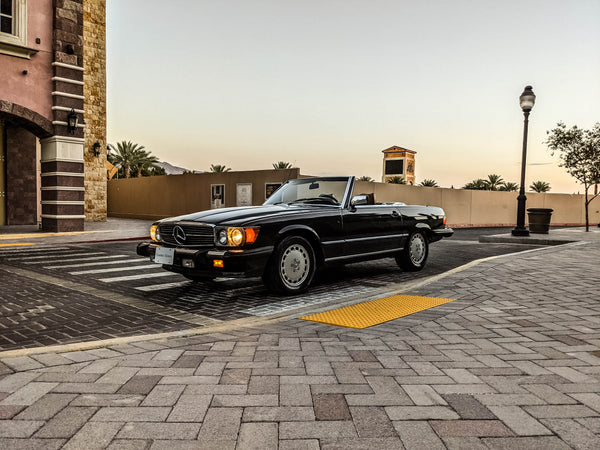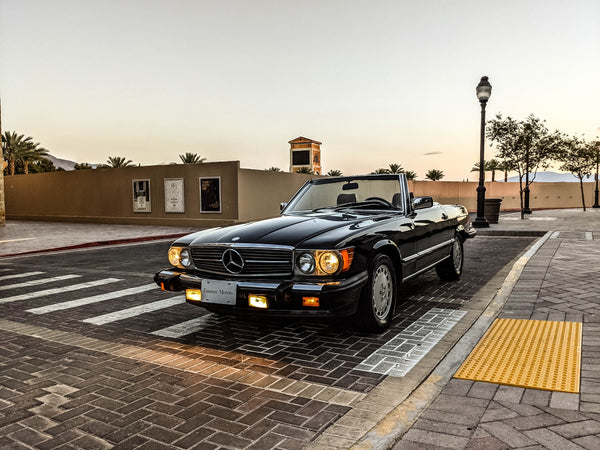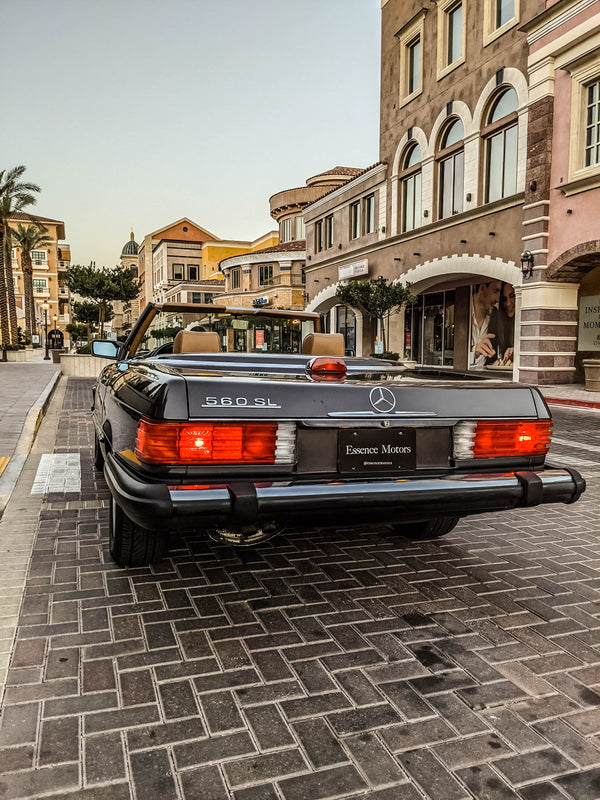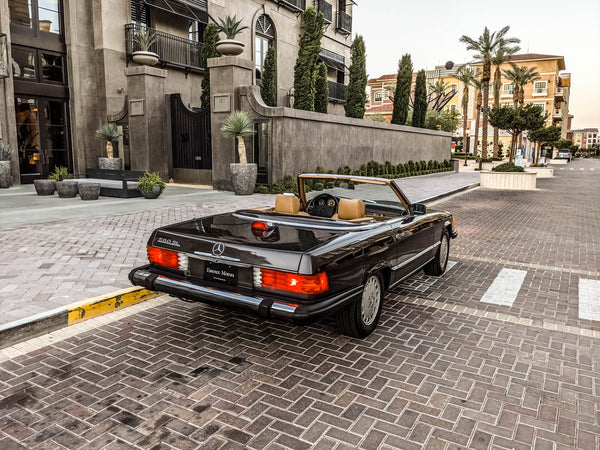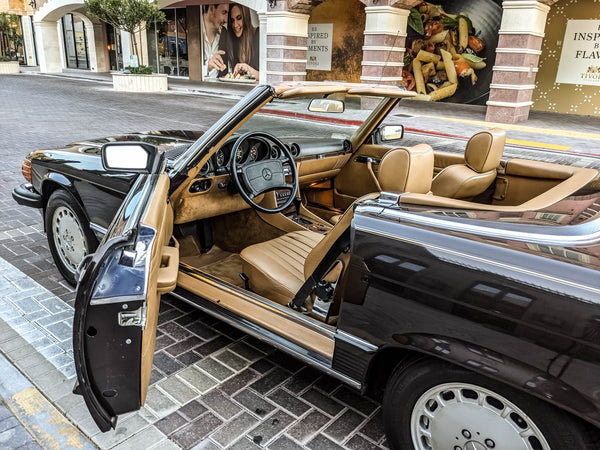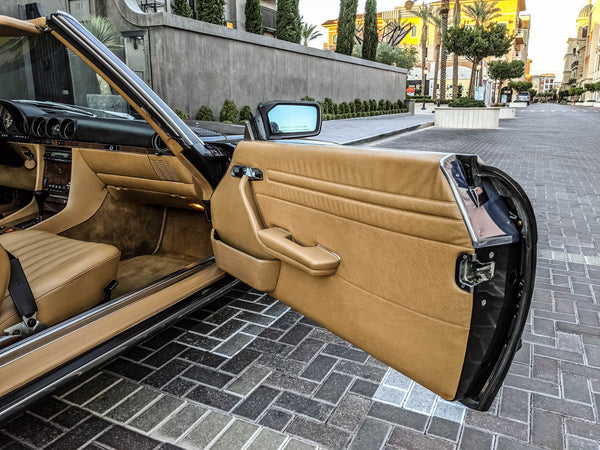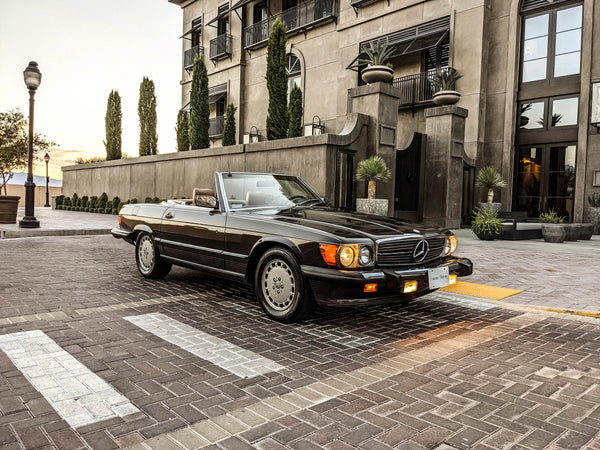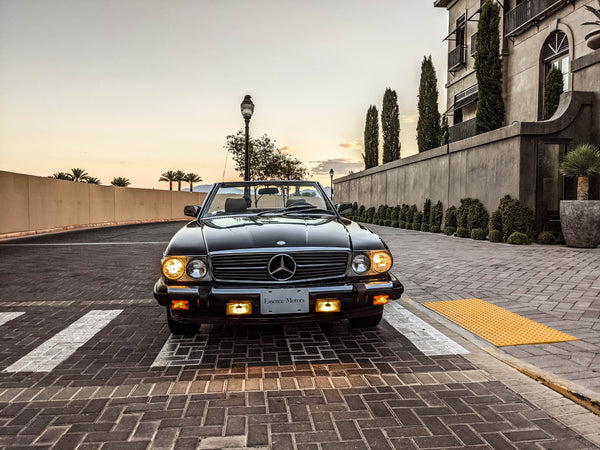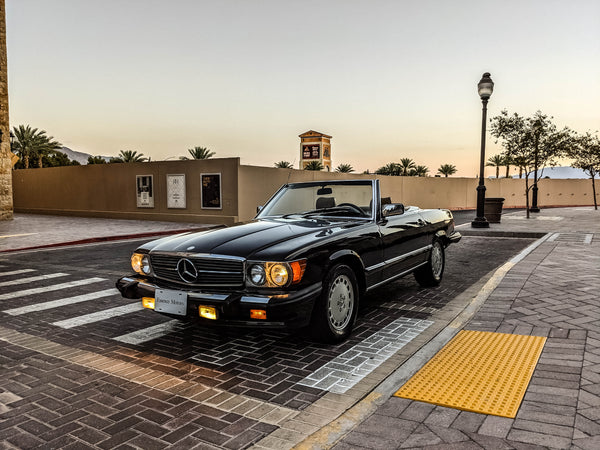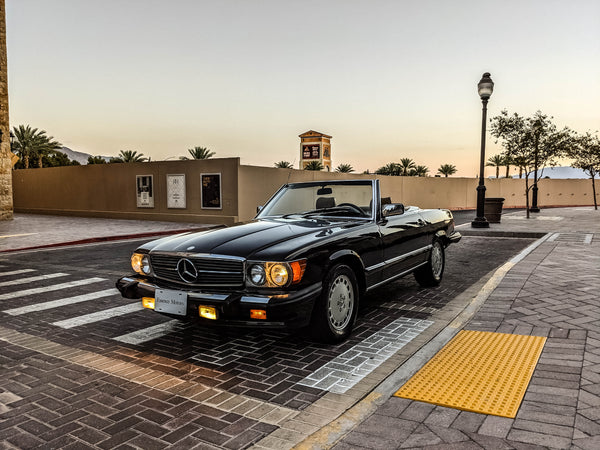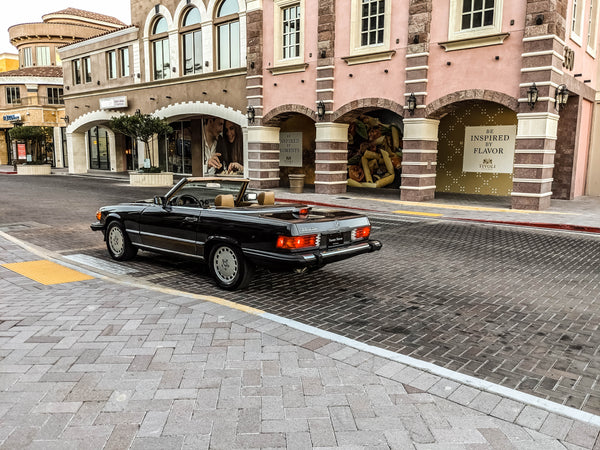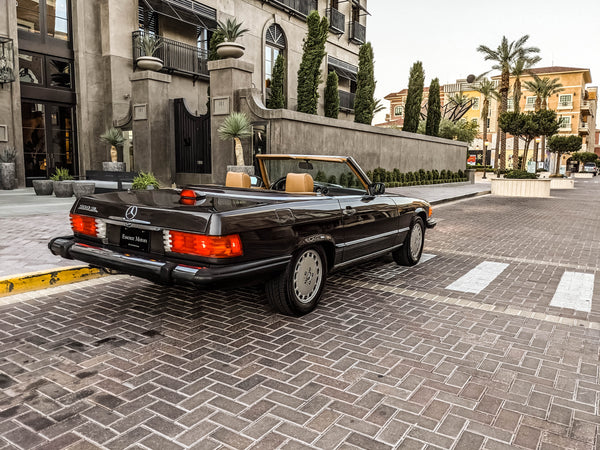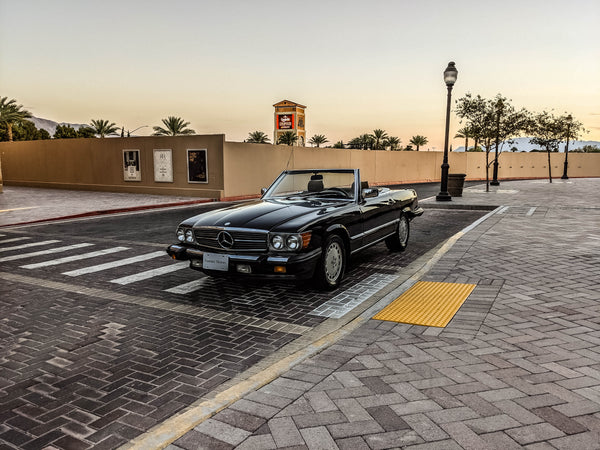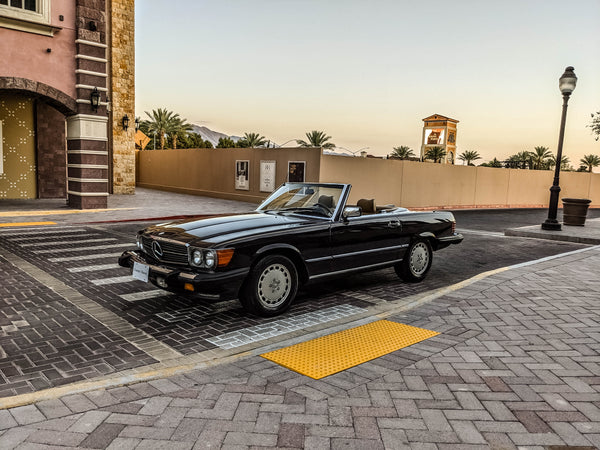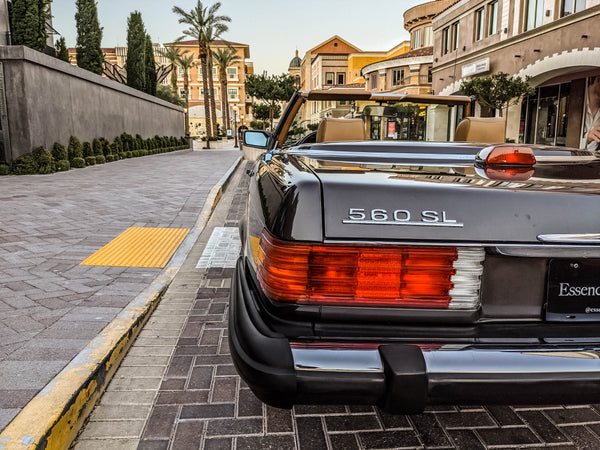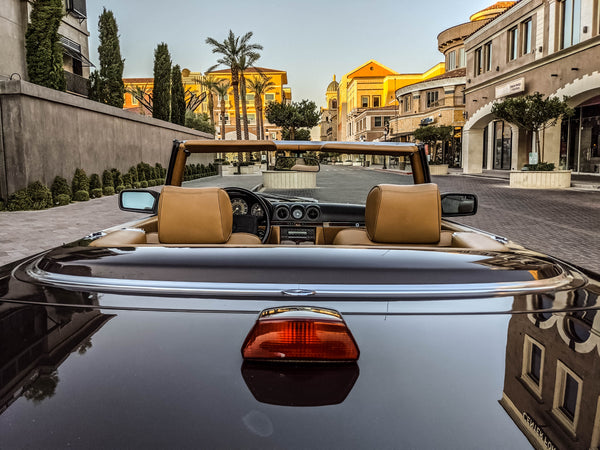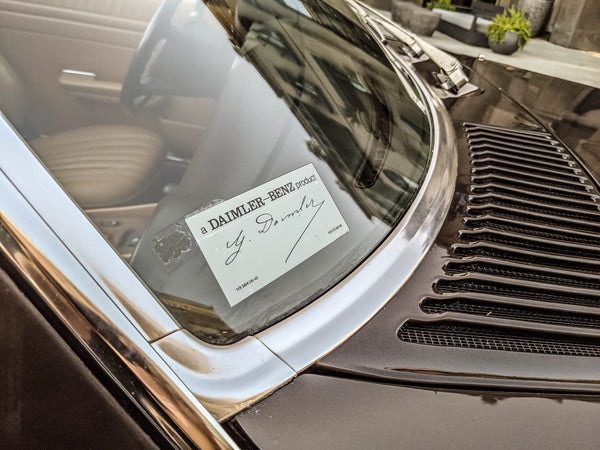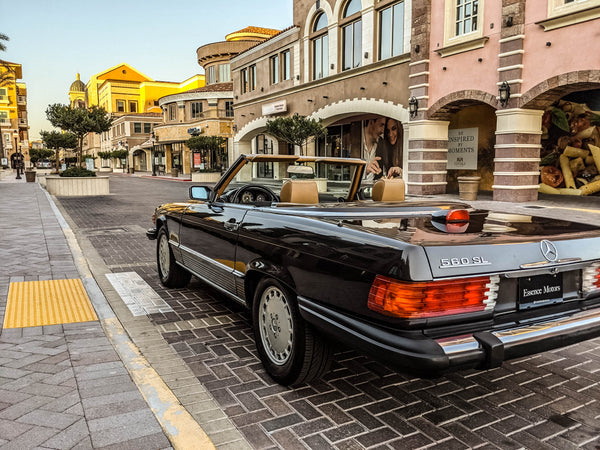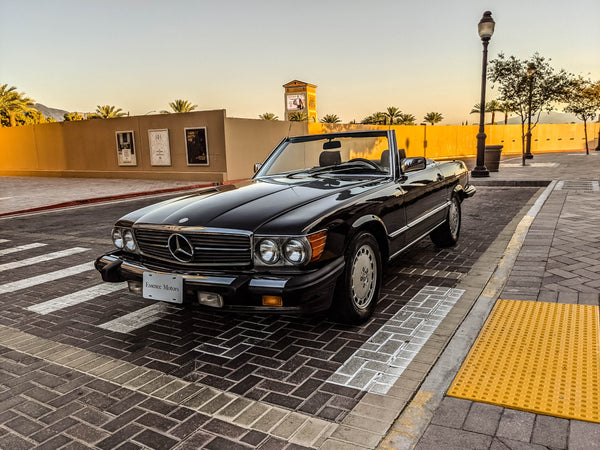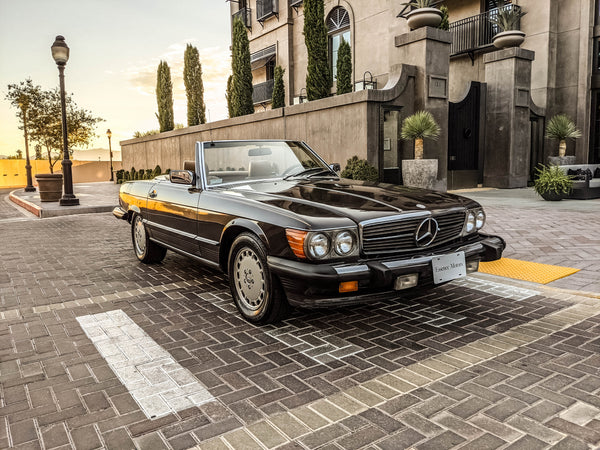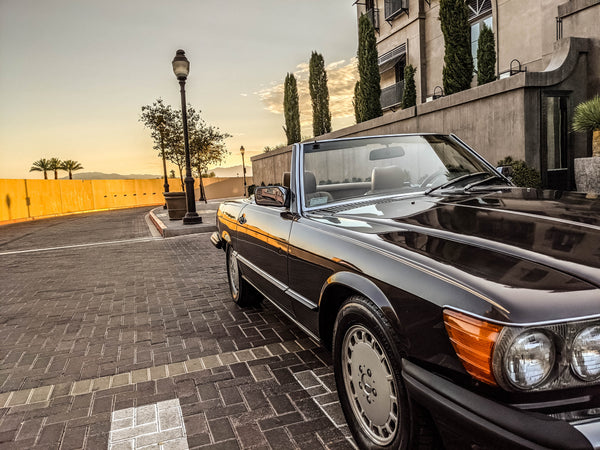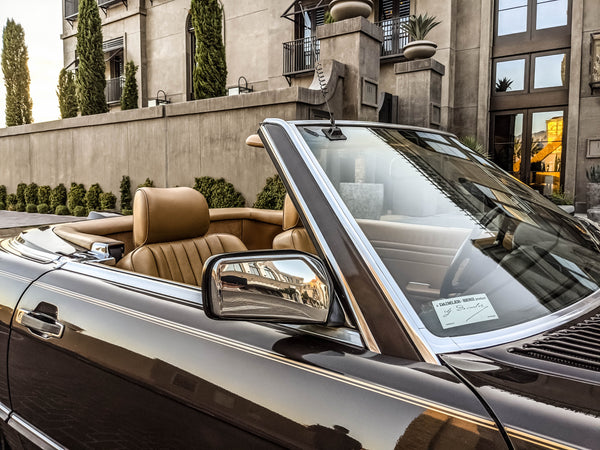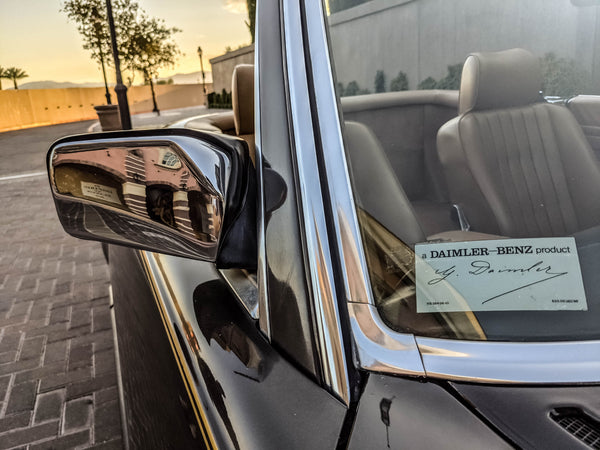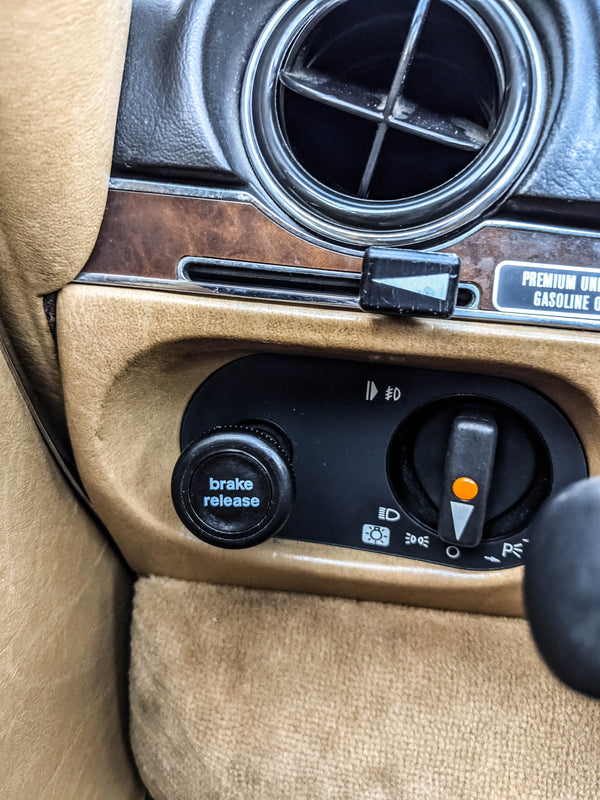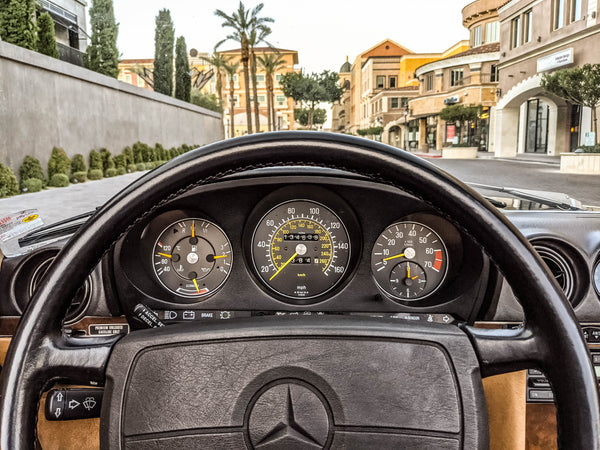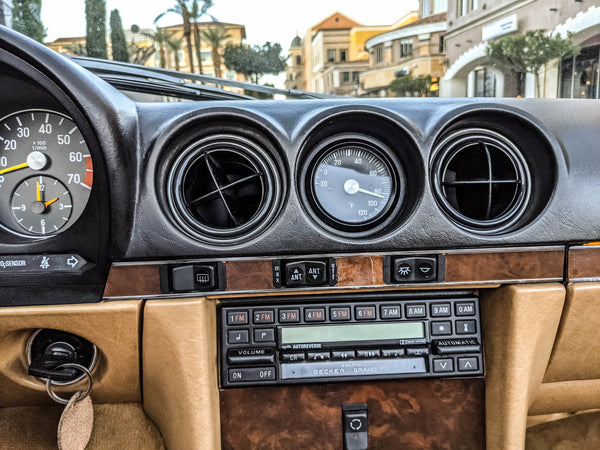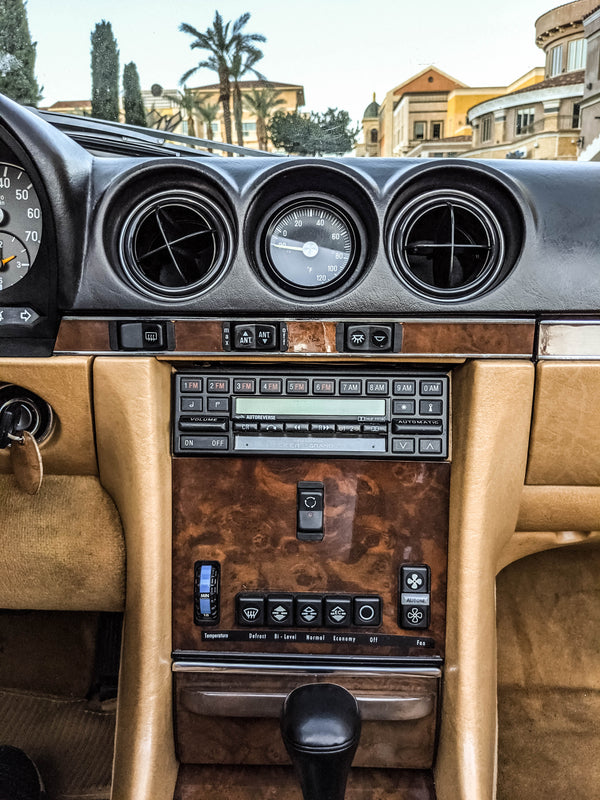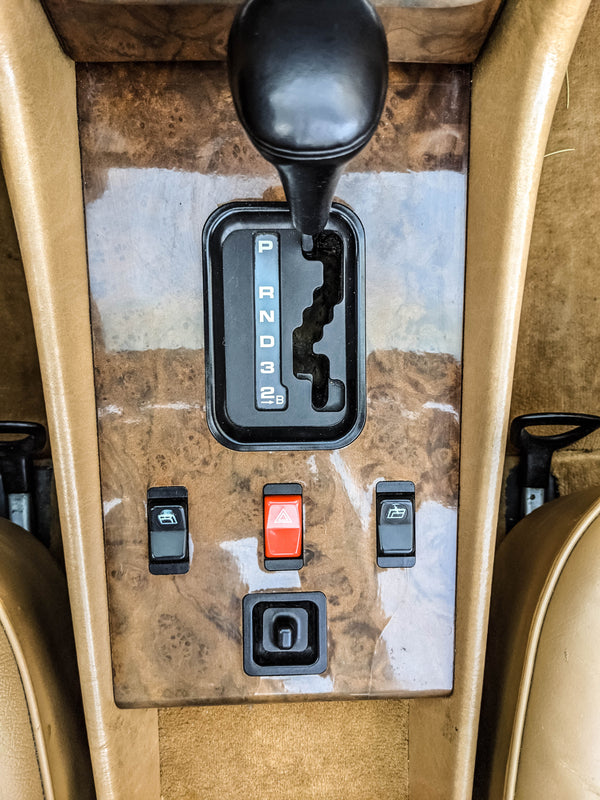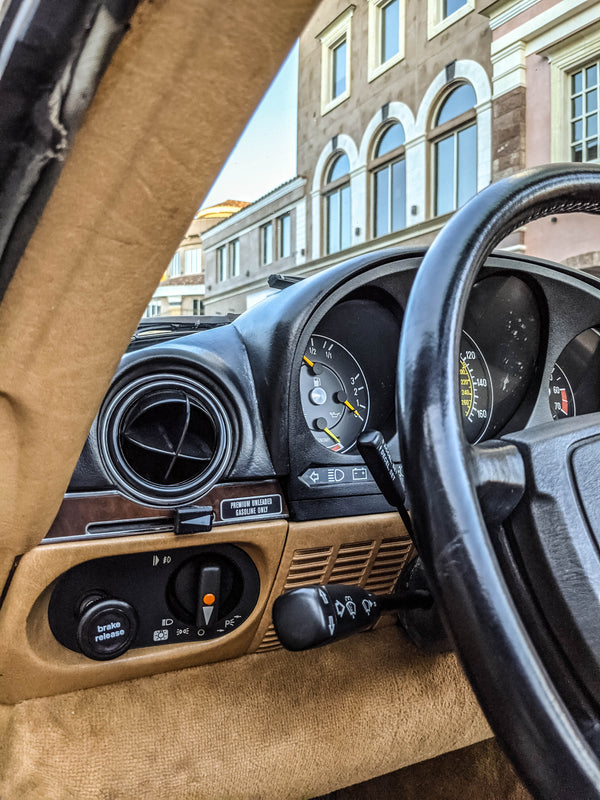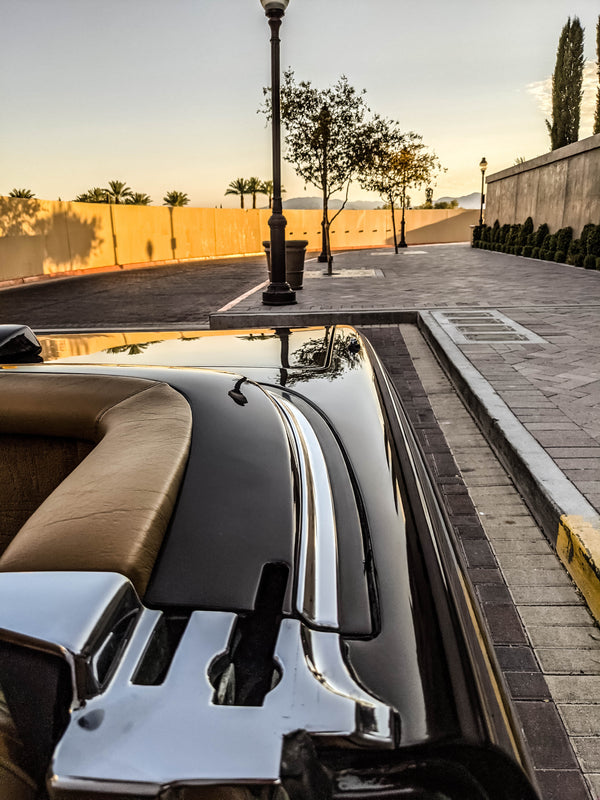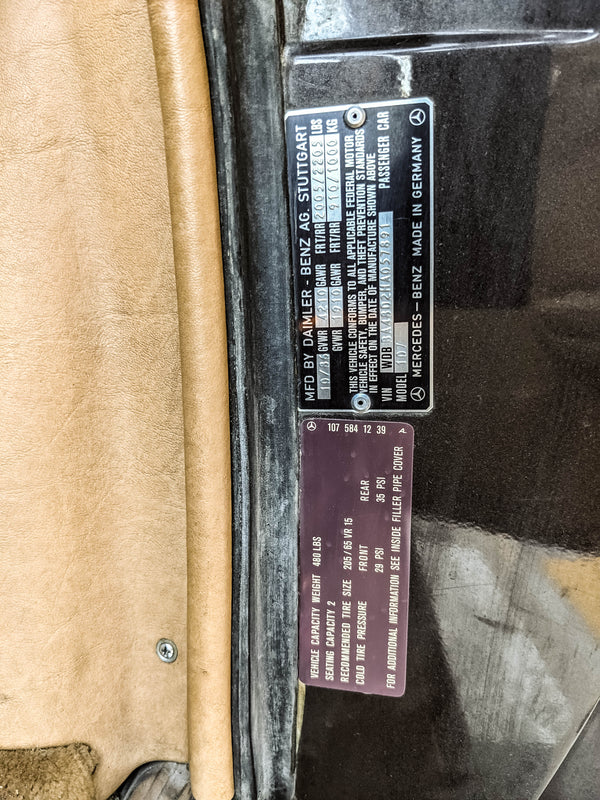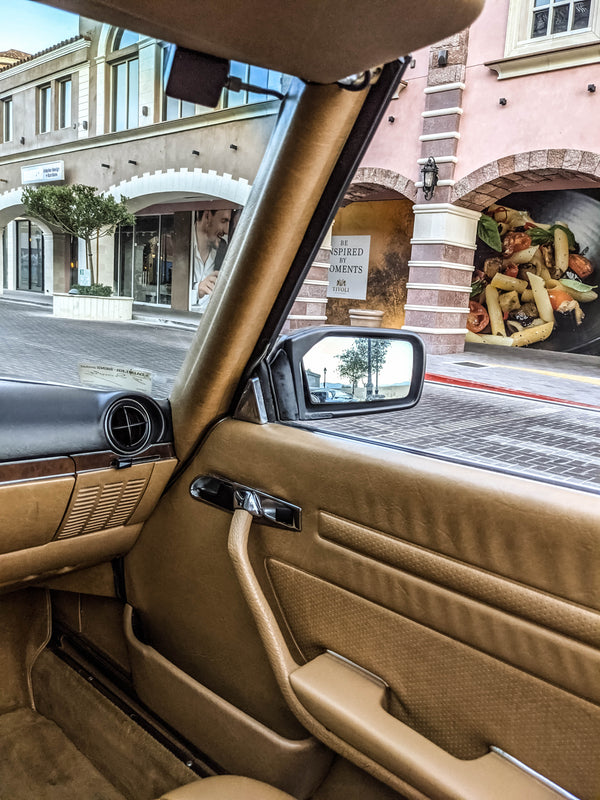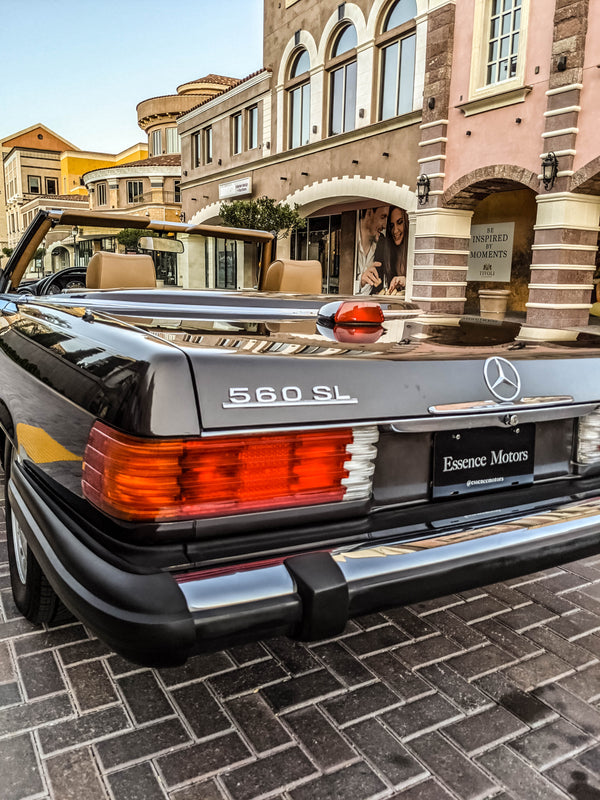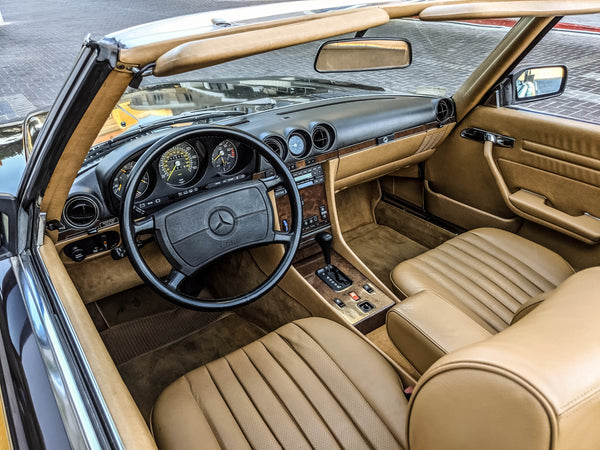 1987 Mercedes-Benz 560SL - Brown on Tan - Original Accessories
Make: Mercedes Benz
Model: 560SL
Year: 1987
Type: R107
Transmission: Automatic

Mileage: 135,998 Miles
VIN: WDBBA48D8JA084339
----

Colors: Bison Brown with gold double coachline
Interior: Full Palomino tan leather with burl wood accent
Accessories: Original color matching hard top, integrated color matching soft top, original first aid kit and Becker radio.
----
This iconic SL generation was produced from 1971 until 1989 with the top of the line 560SL introduced 1986.
The new 5.6 liter V-8 engine is powerful and refined for today standards.
Exquisite configuration, a vehicle ready to be enjoyed as a stylish daily driver, week end pleasure and cross state adventure.
The 560SL was the last in the venerable R107 series, which ran from 1972–89.
In 1986, Mercedes shipped its most powerful SL of the decade, and of the chassis type, to the United States. At 3781 pounds, the 560SL was also the heaviest of the SLs, but its new 5.6-liter V-8 engine—with 227 horsepower and 287 lb-ft of torque—had little trouble with the extra weight. In fact, it had a top speed of about 140 mph.
The car also received a new rear suspension, a limited-slip differential to better handle the extra power, anti-lock brakes, leather upholstery, an alarm system, and an airbag, all of which added up to a price tag of $48,000—about $115,000 in today's money. 
The 560SL has maintained its reputation as a powerful, reliable, well-appointed, classically-styled luxury automobile.
----
The vehicle we are offering is painted in a deep brown with gold pin strip along both side of the car. The deep tan leather interior compliment magnificently the overall elegance and presence of the vehicle.
With all period correct accessories, including hard top and first aid kit, this an amazing to acquire a legendary item.
Recently serviced and with it's exceptional reliability this 560SL is ready for any situation that you will throw at it.