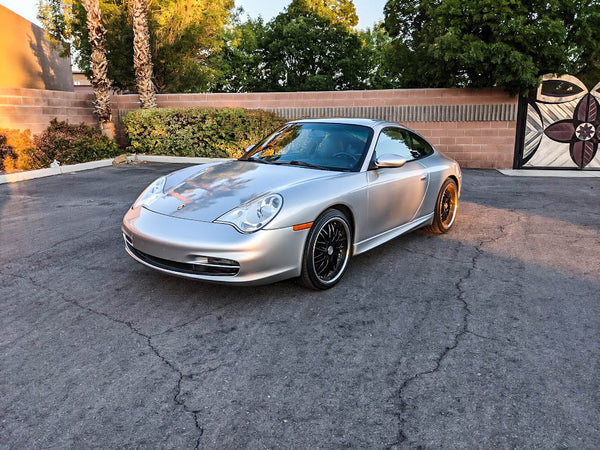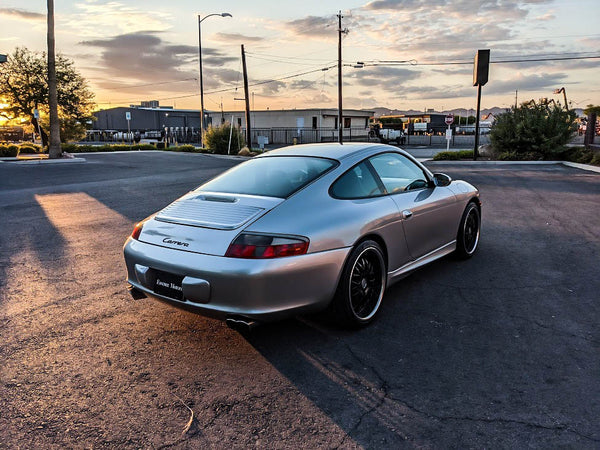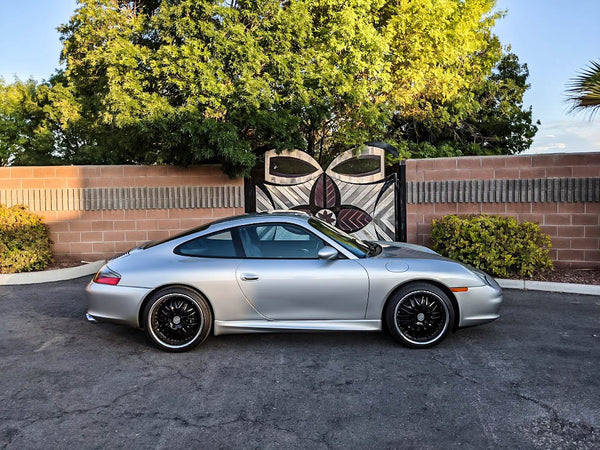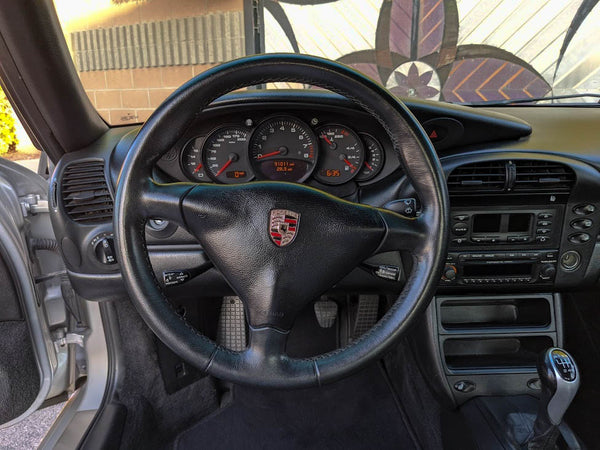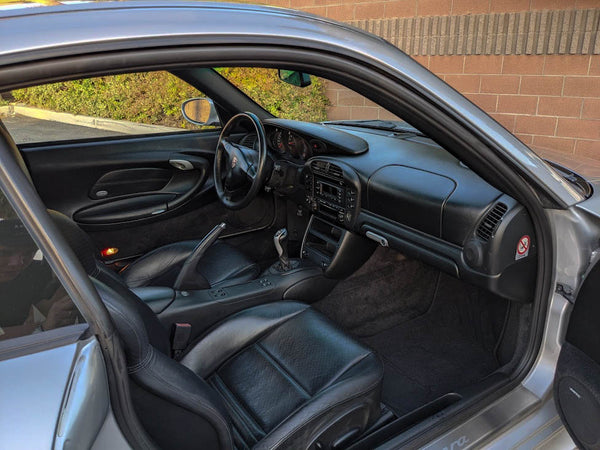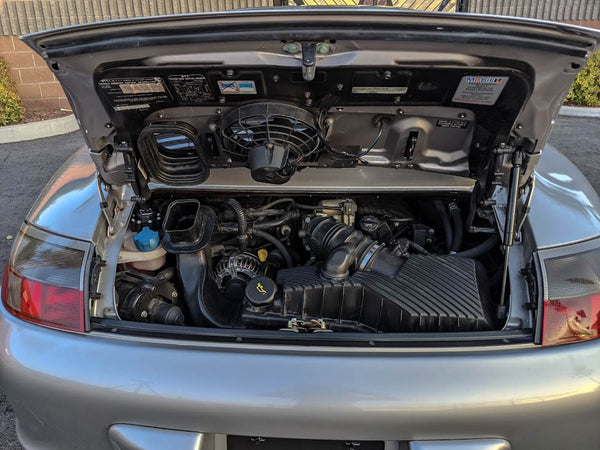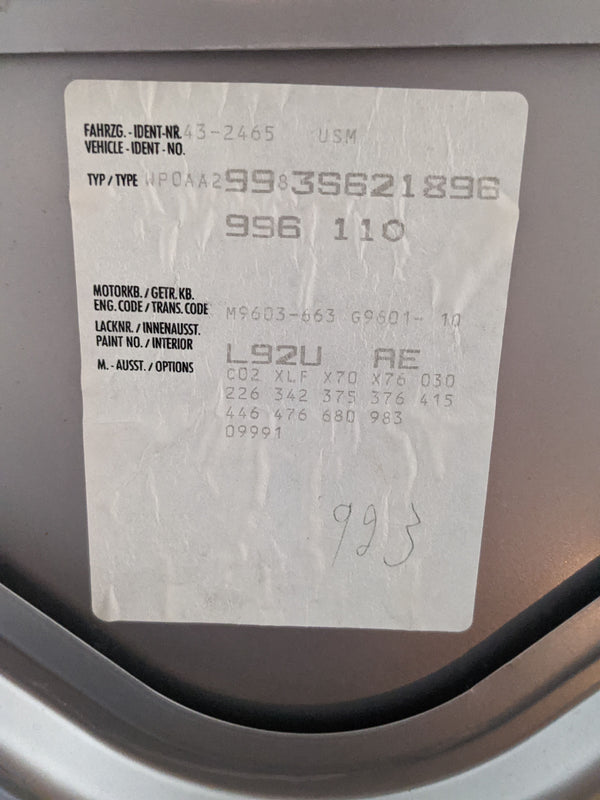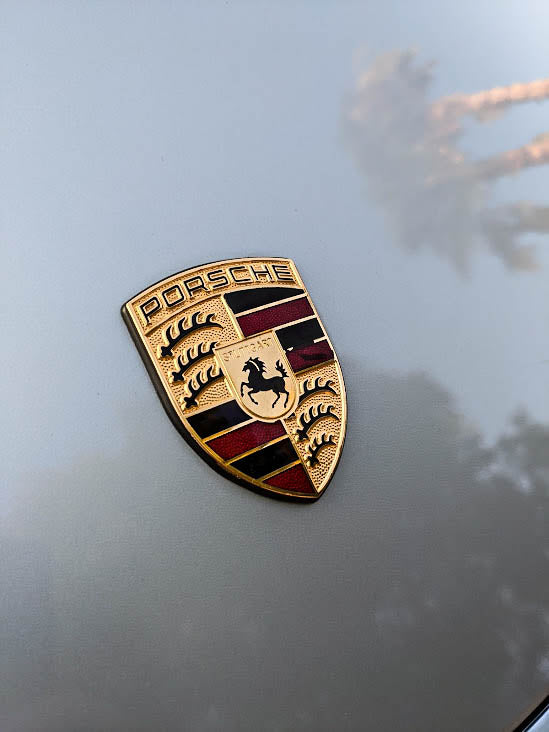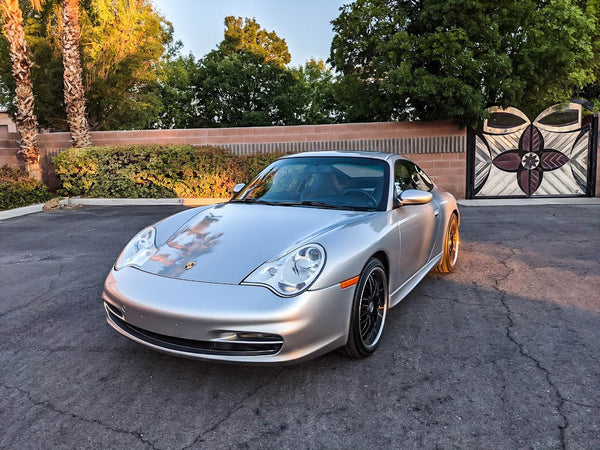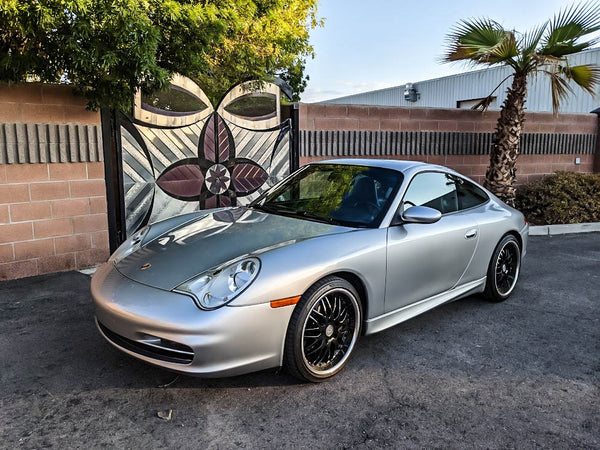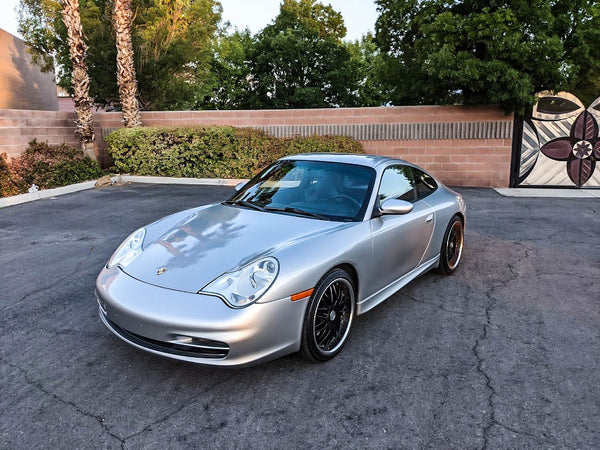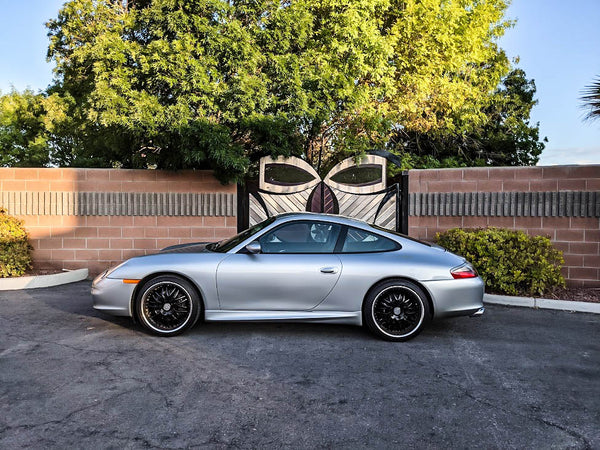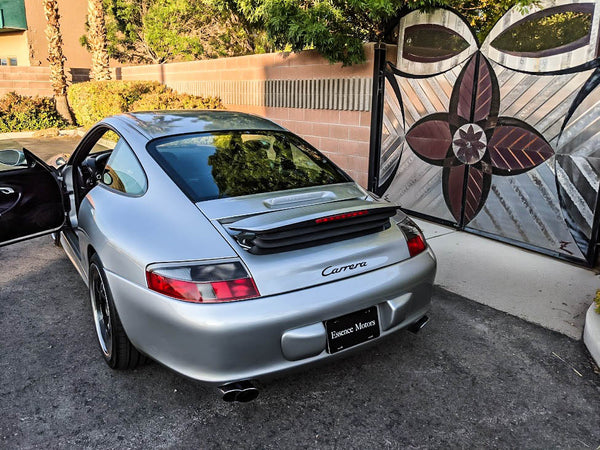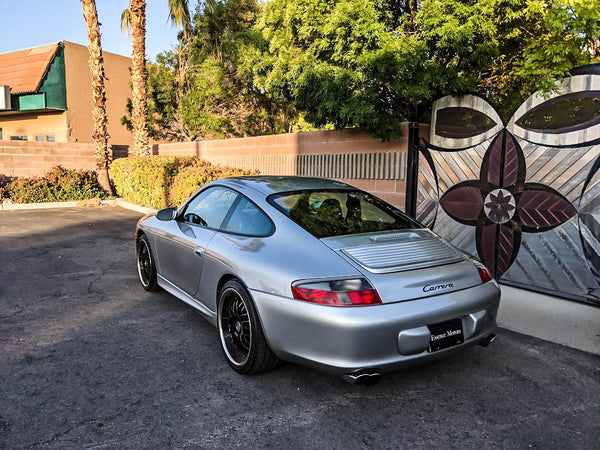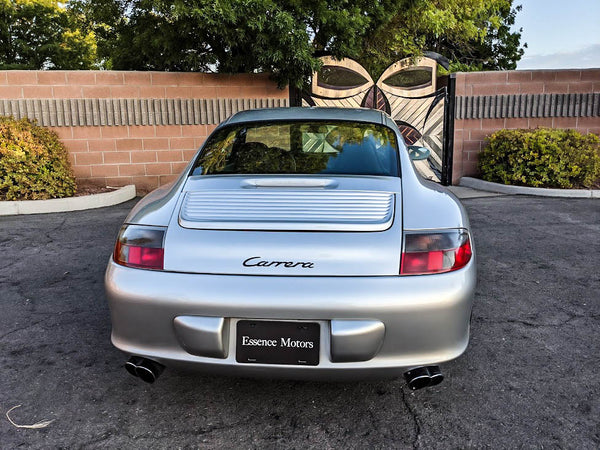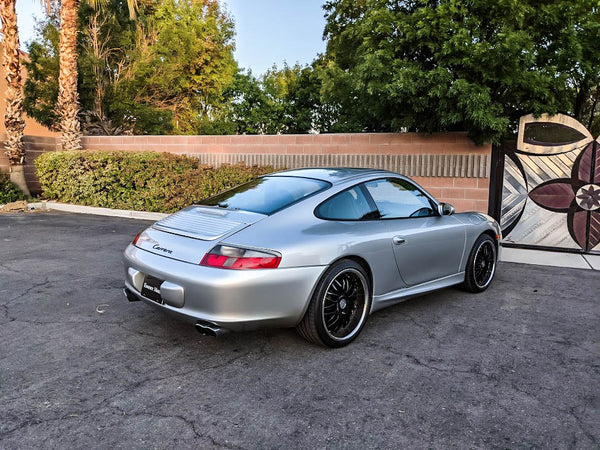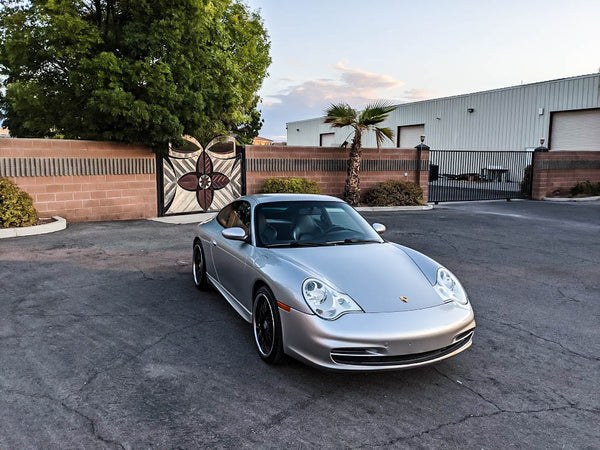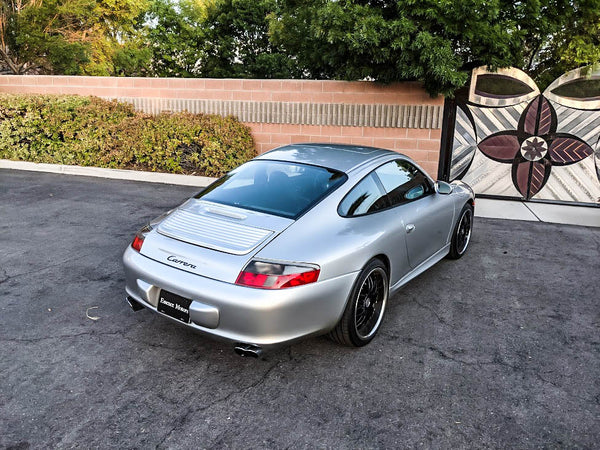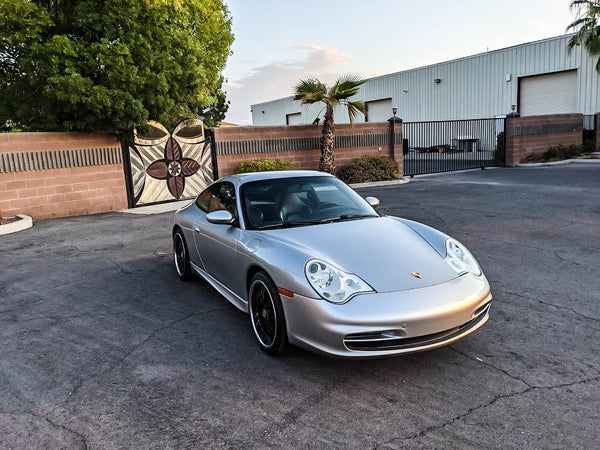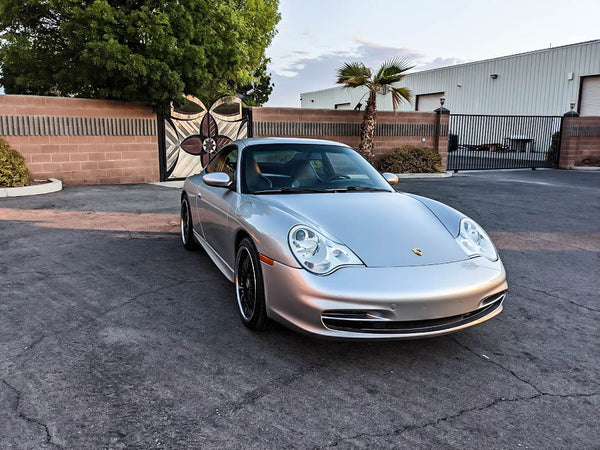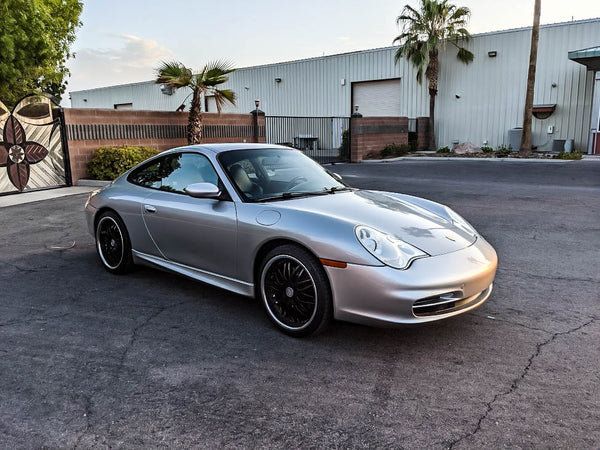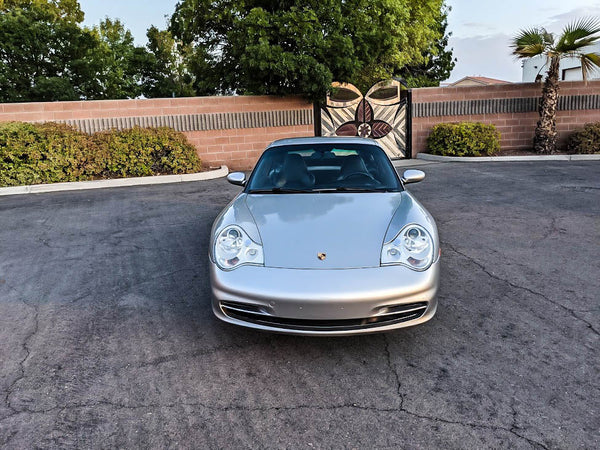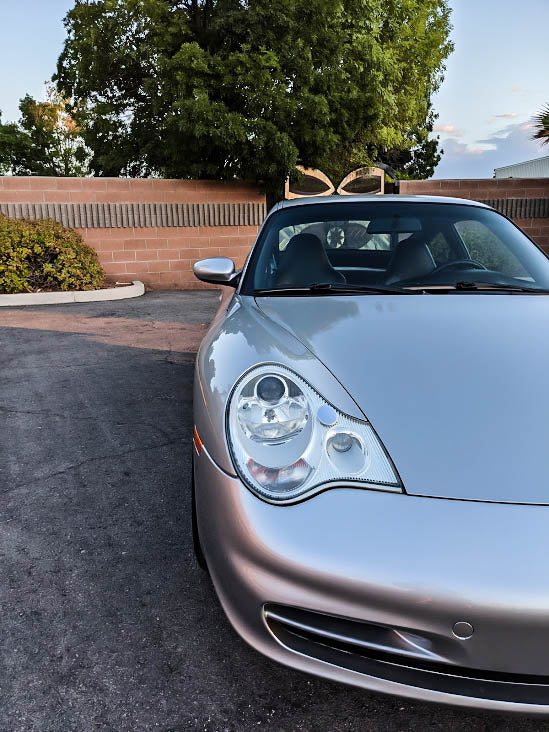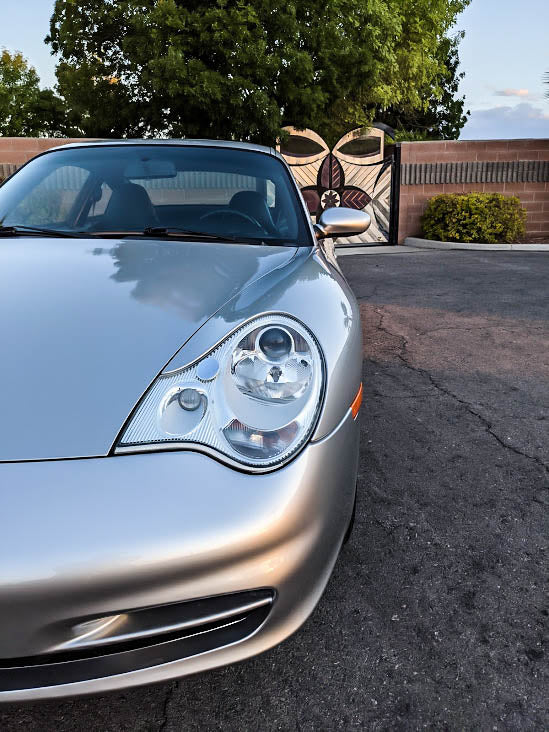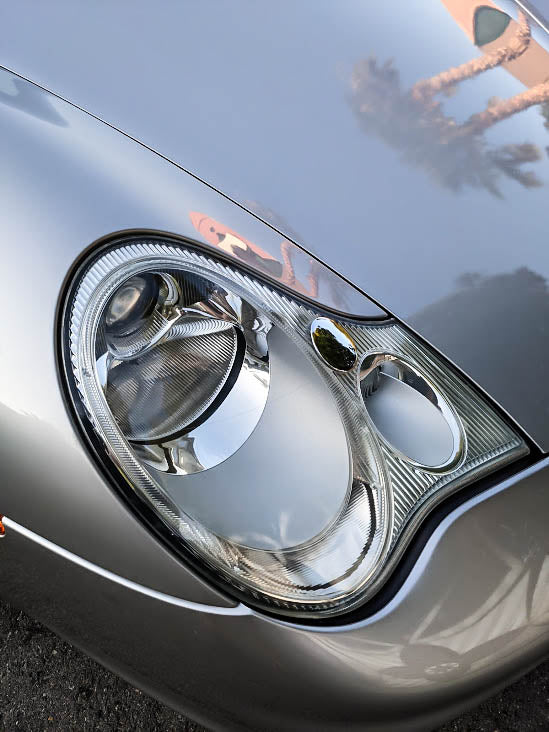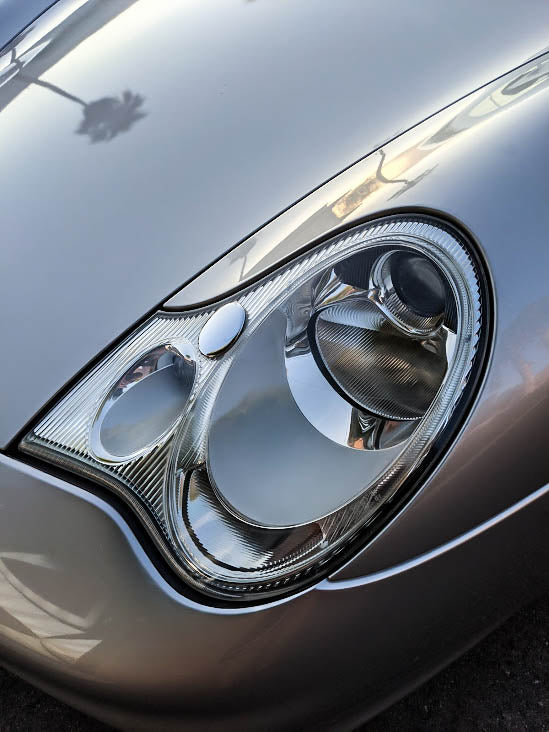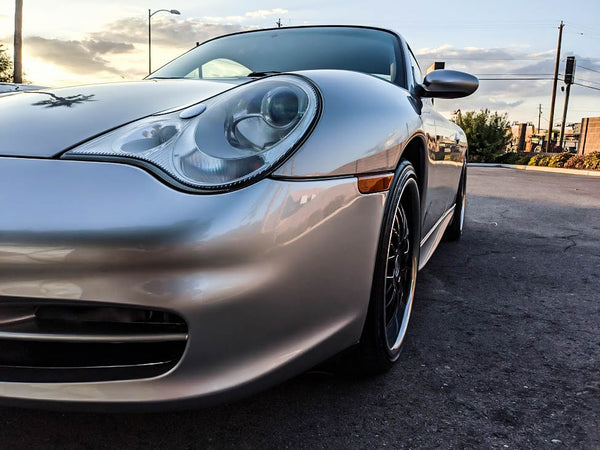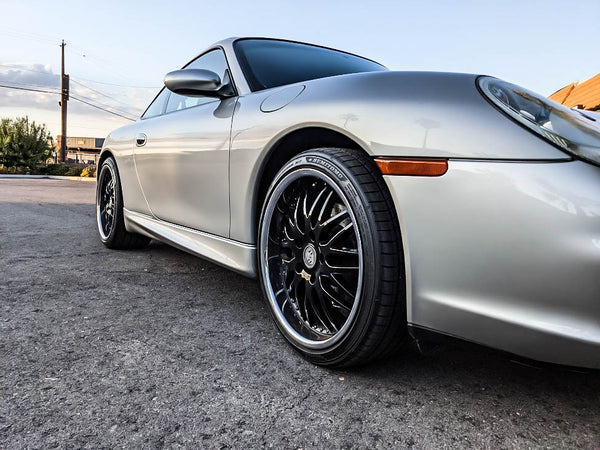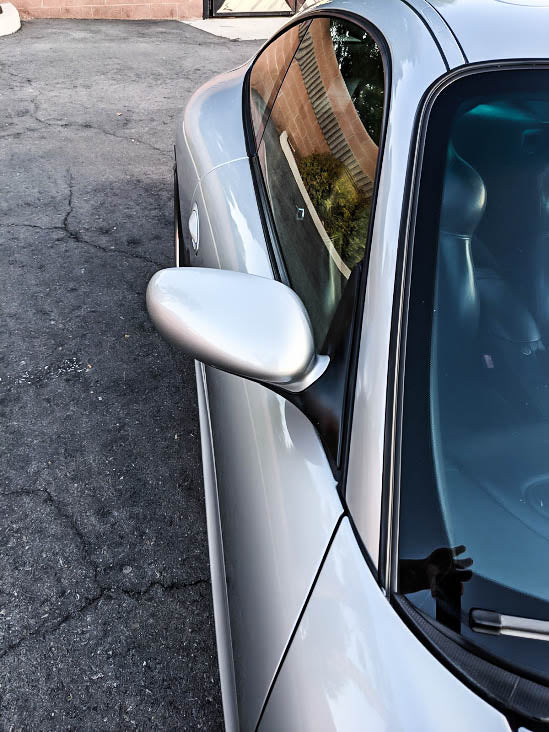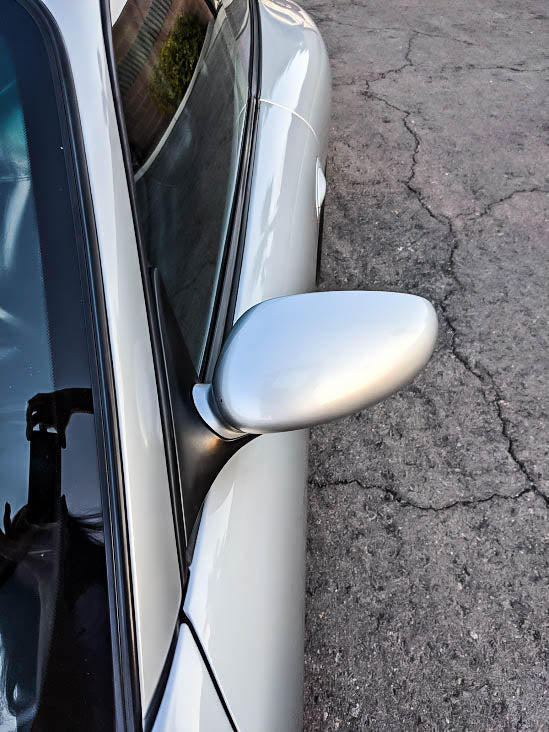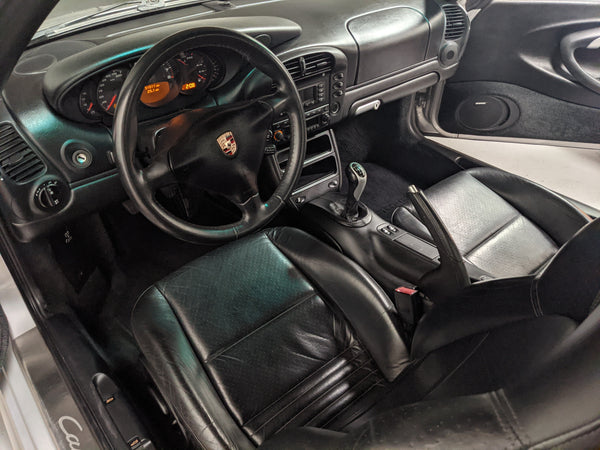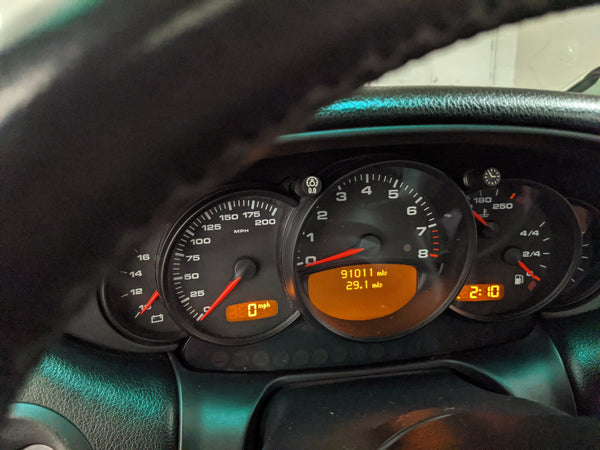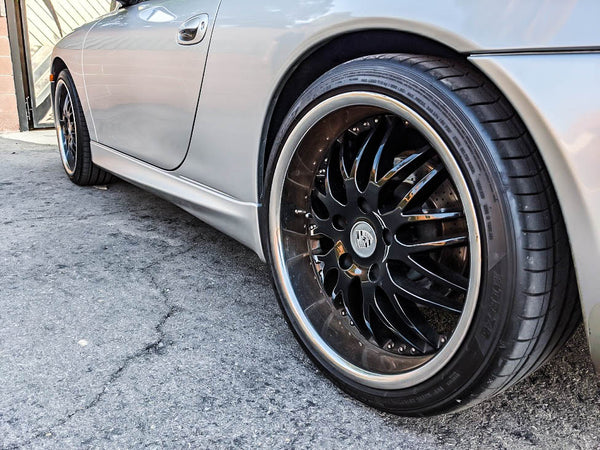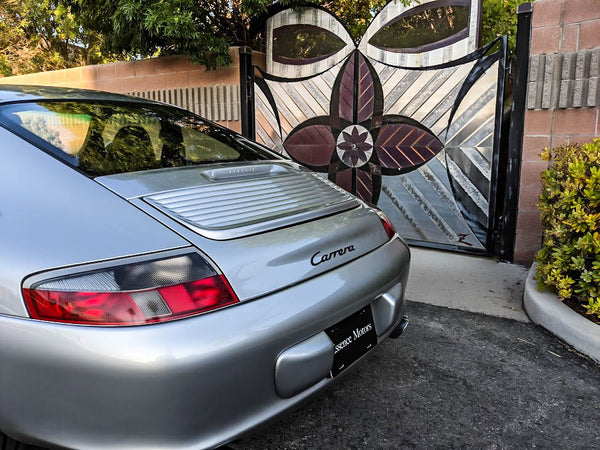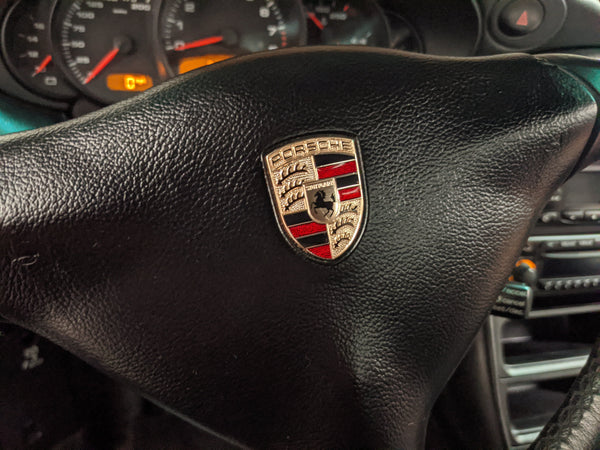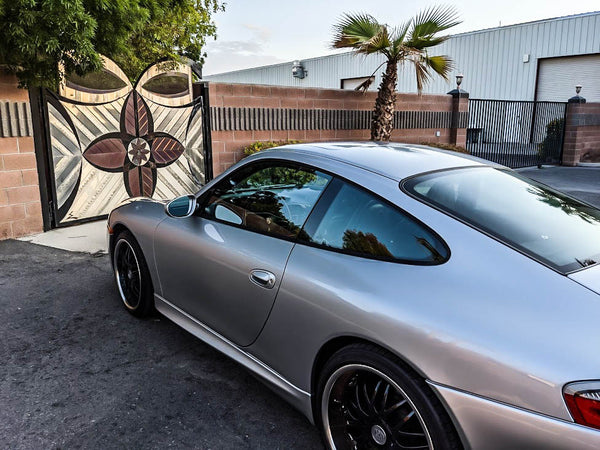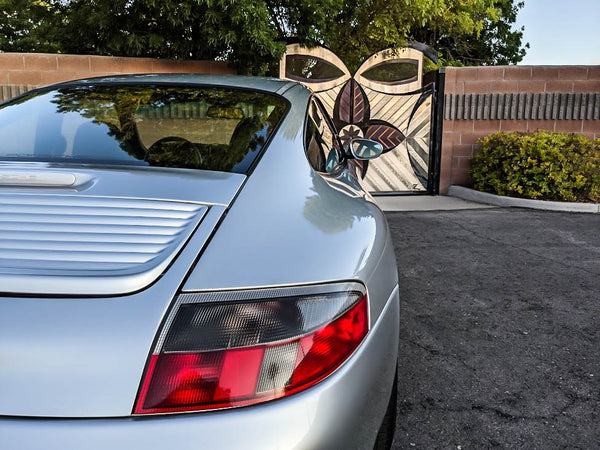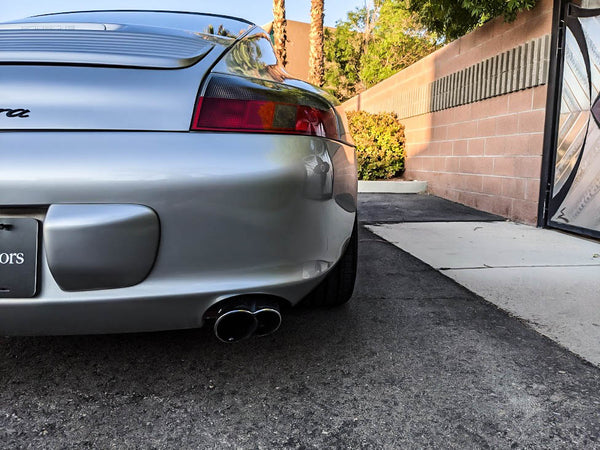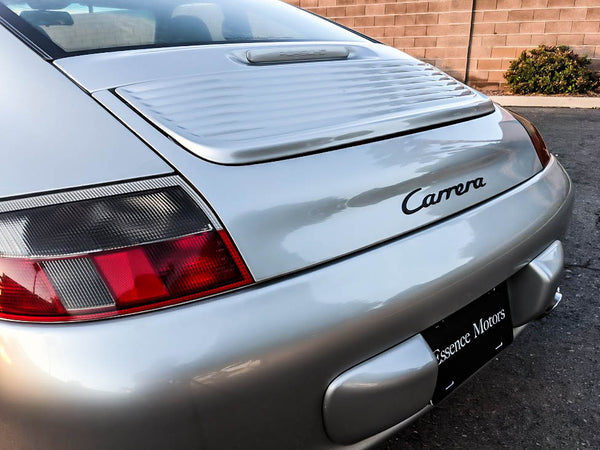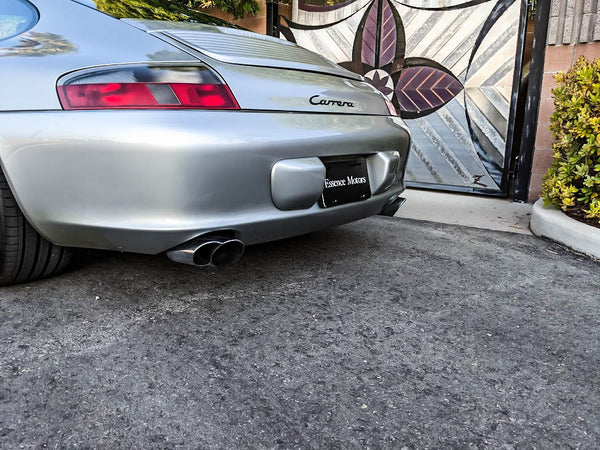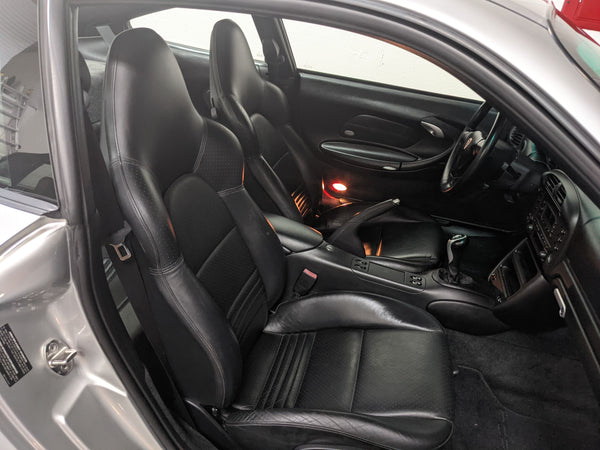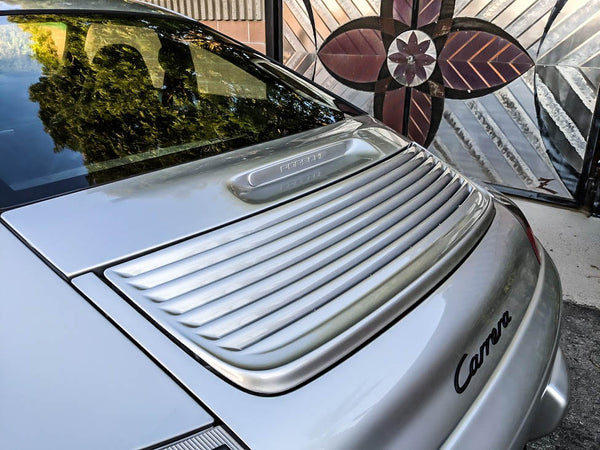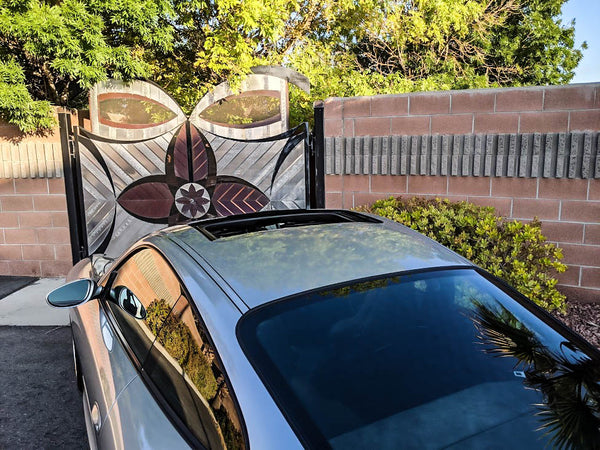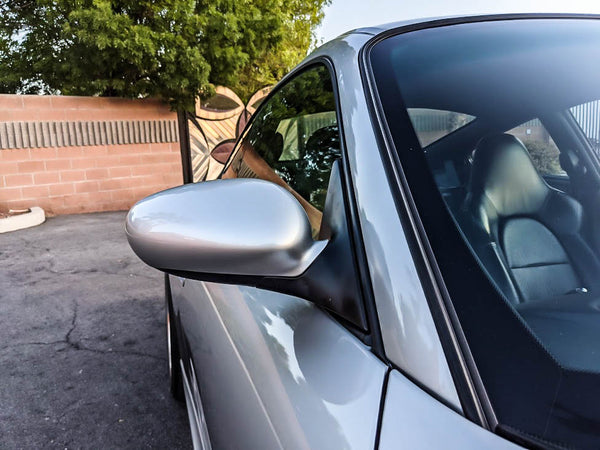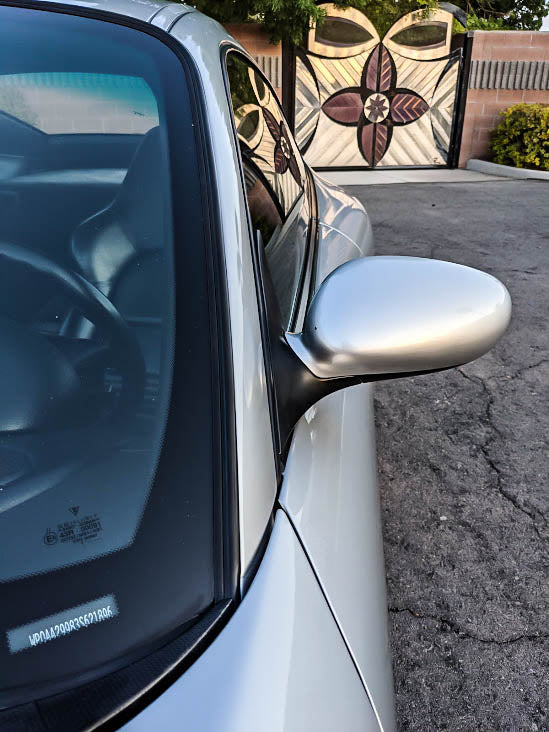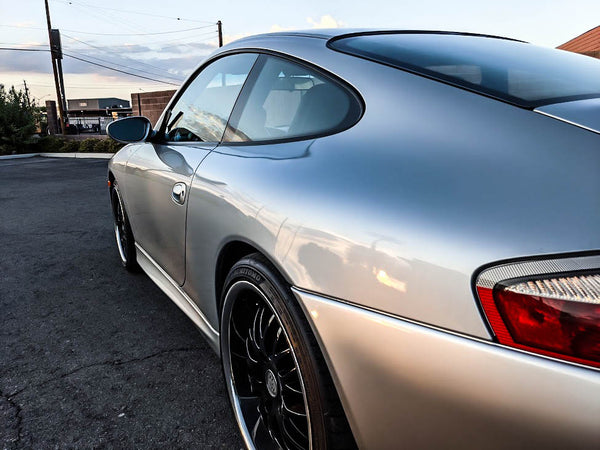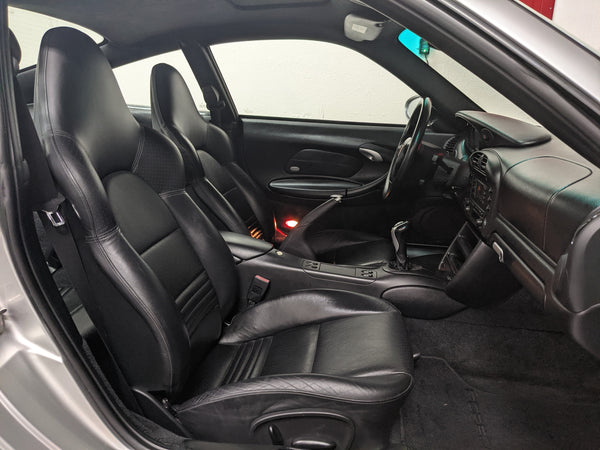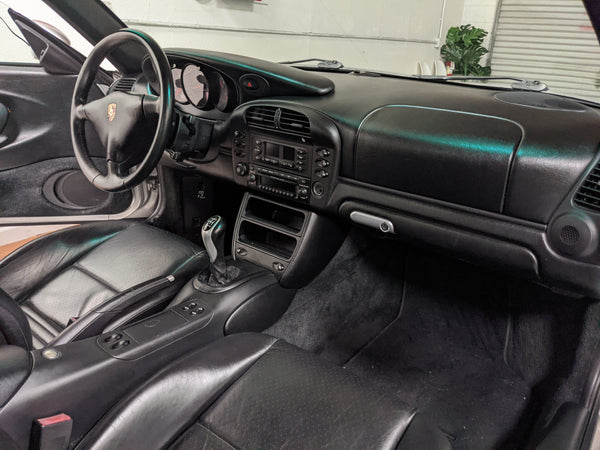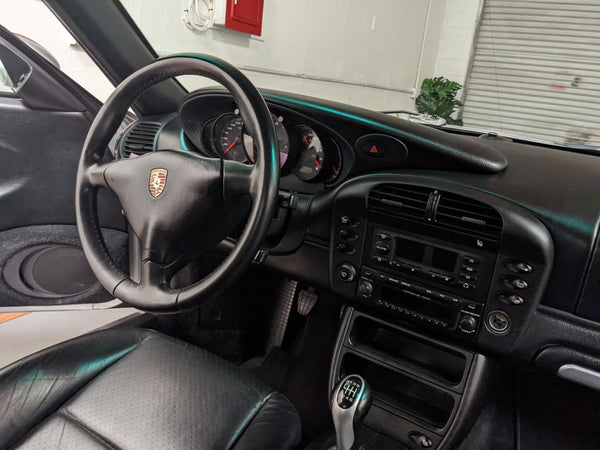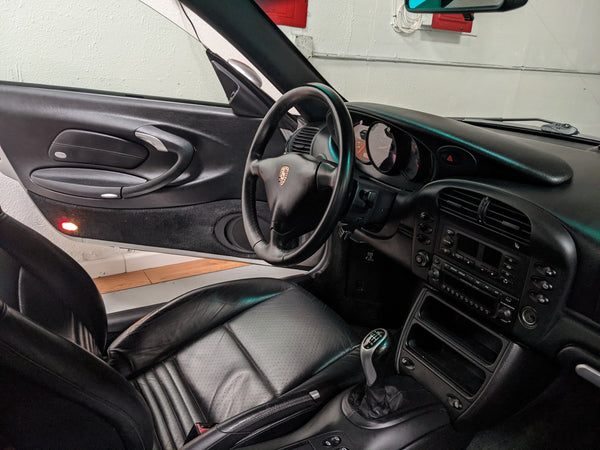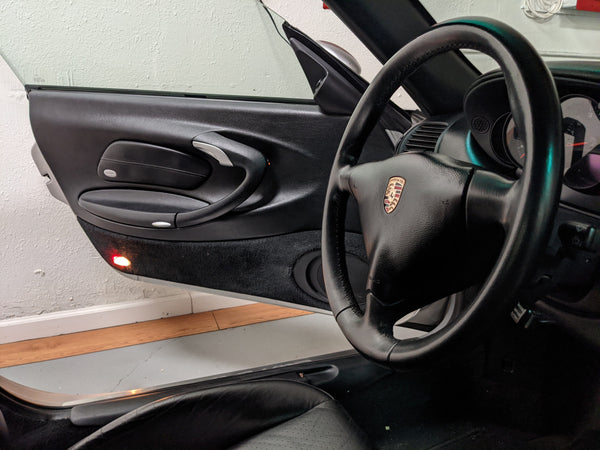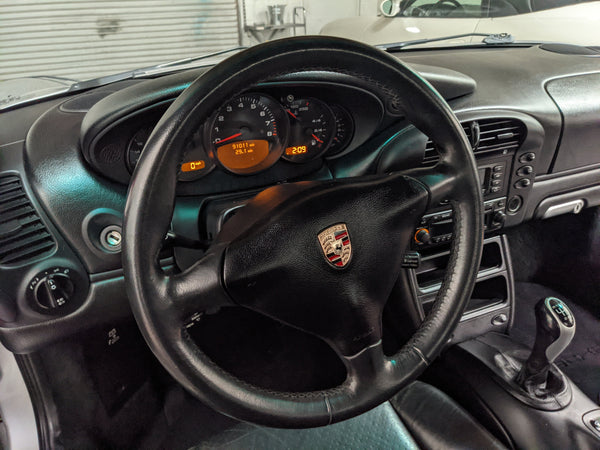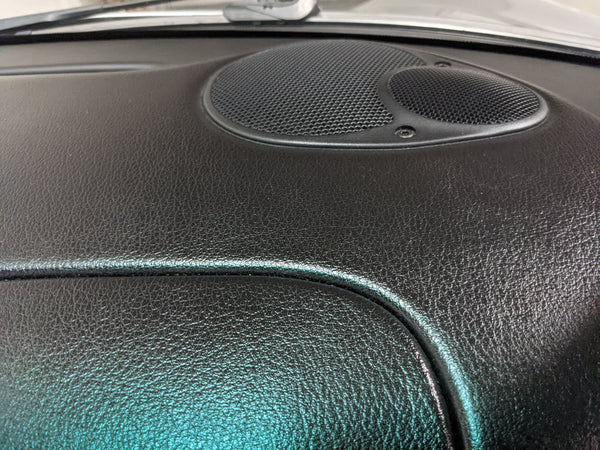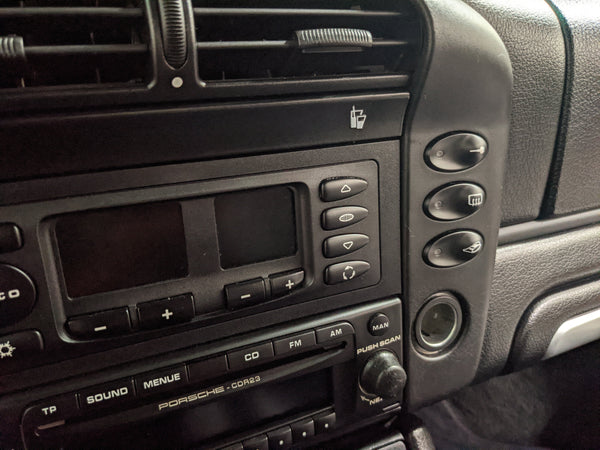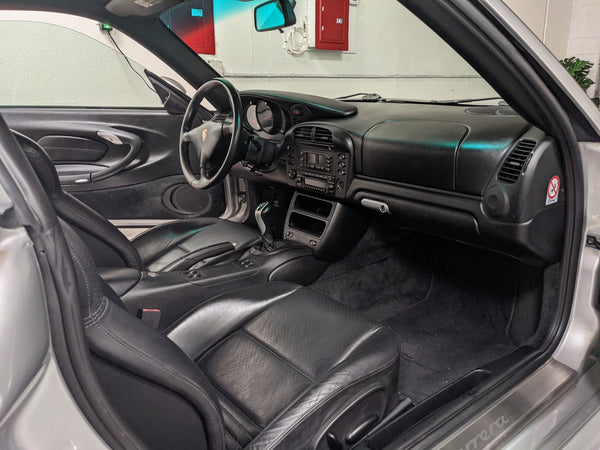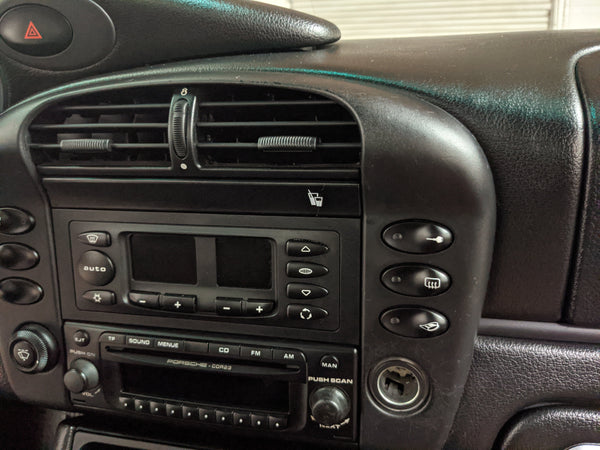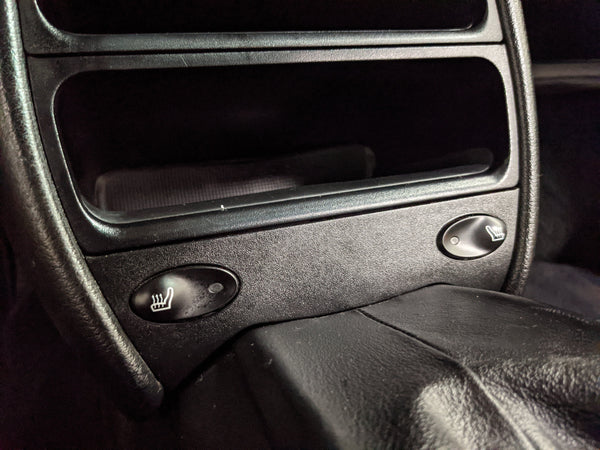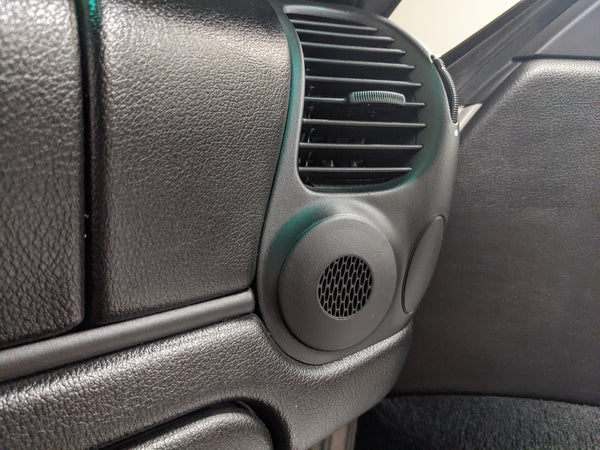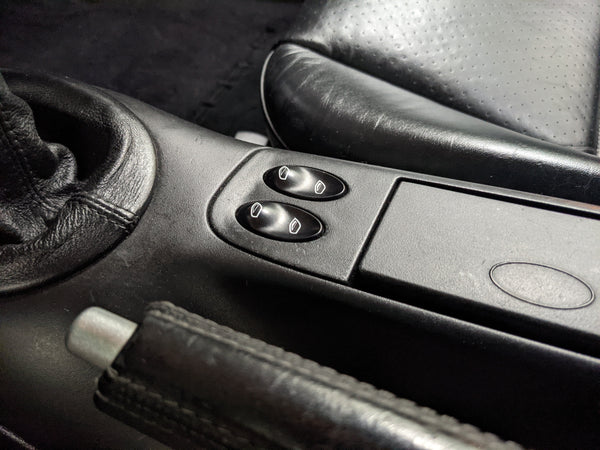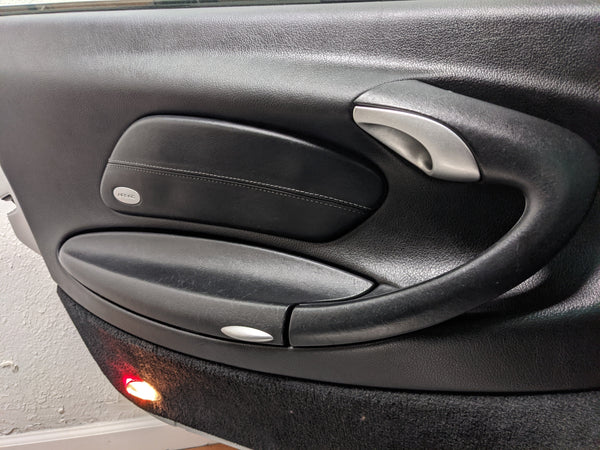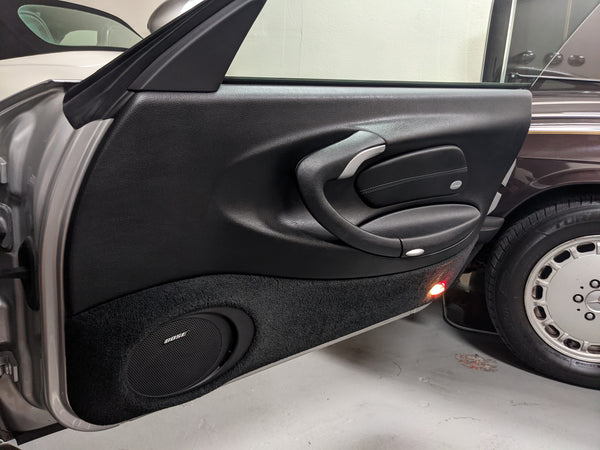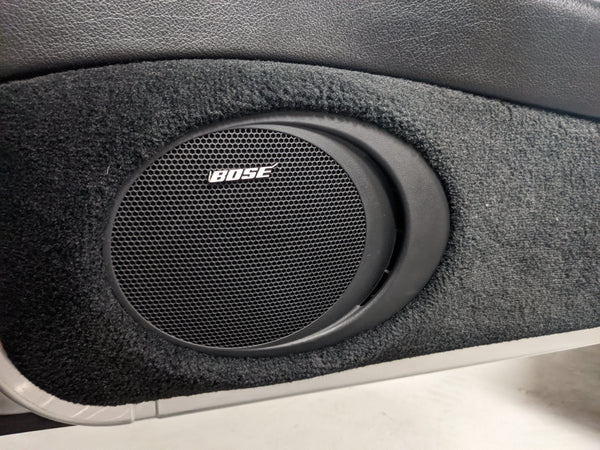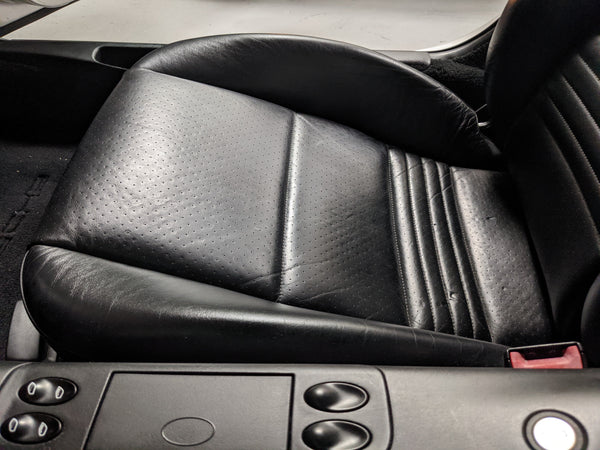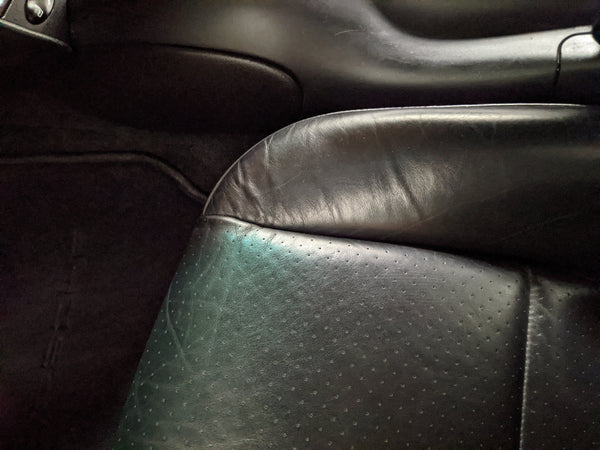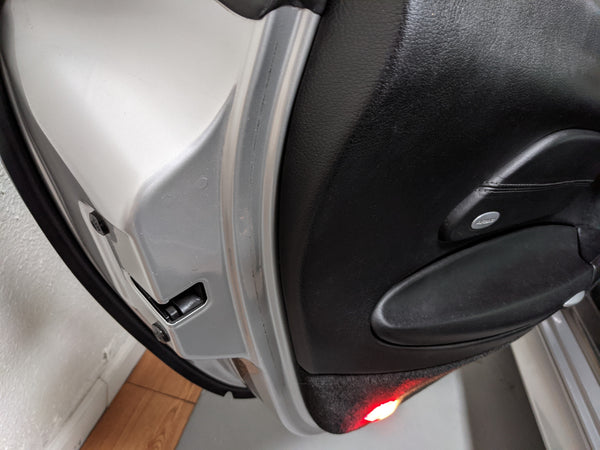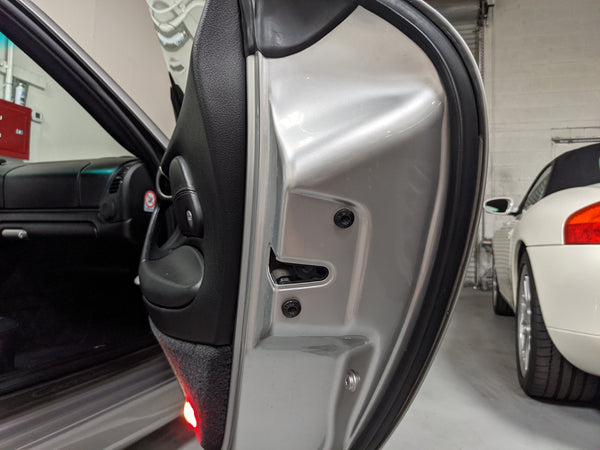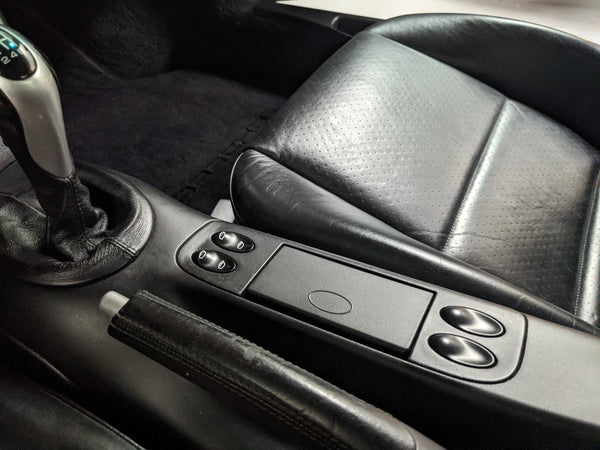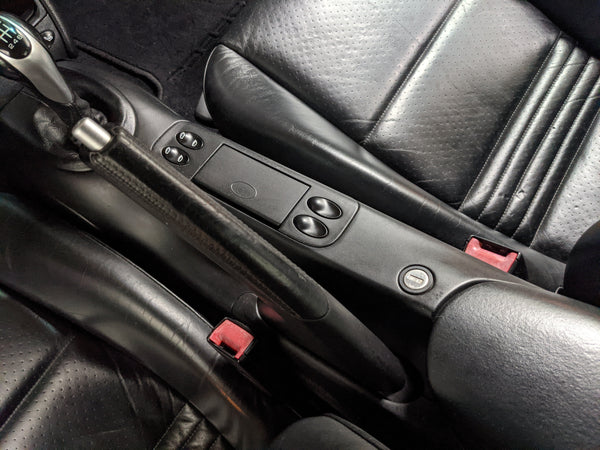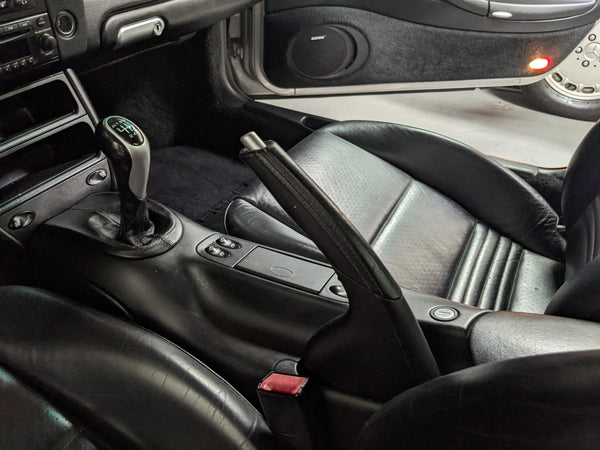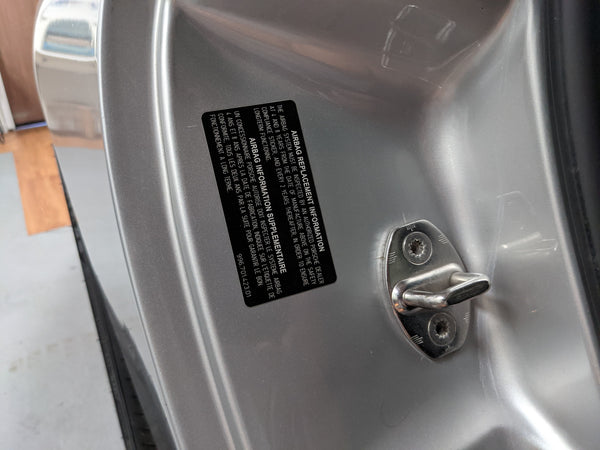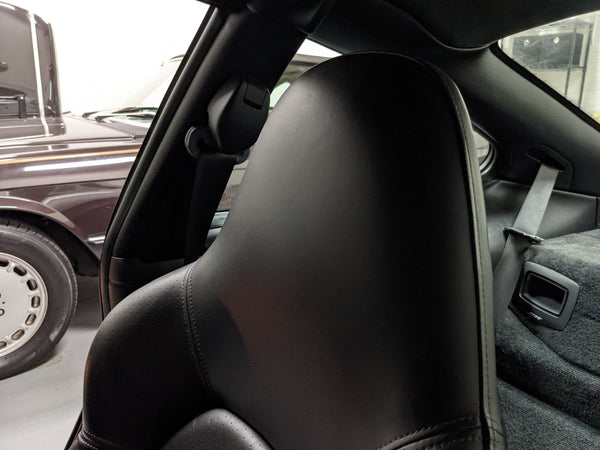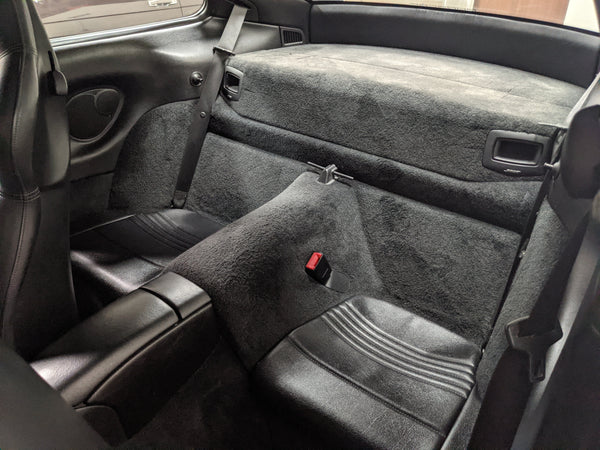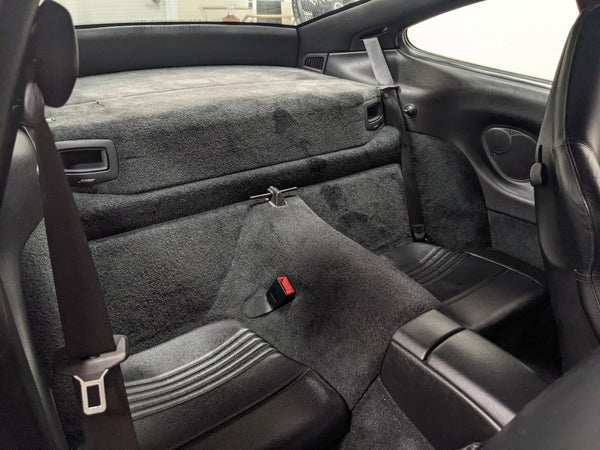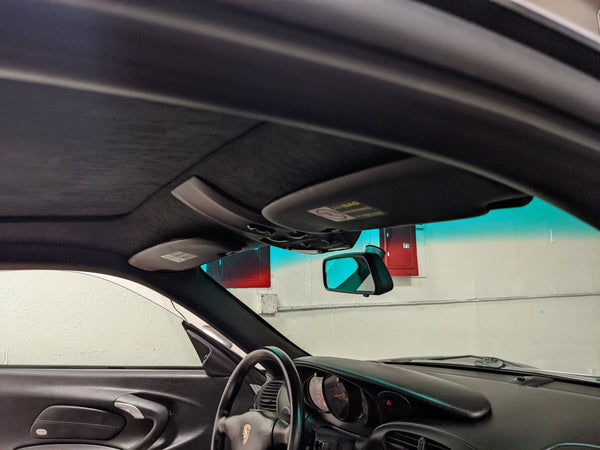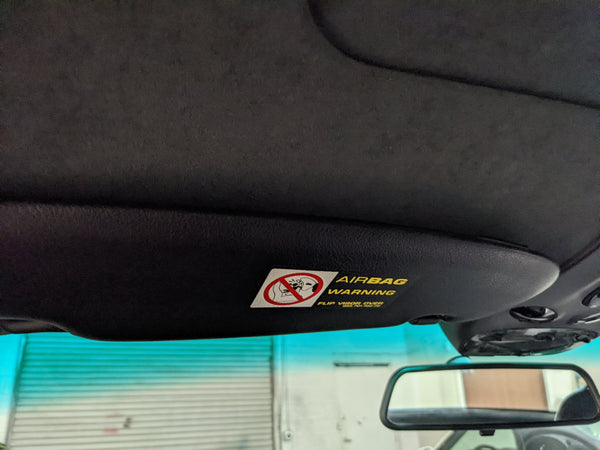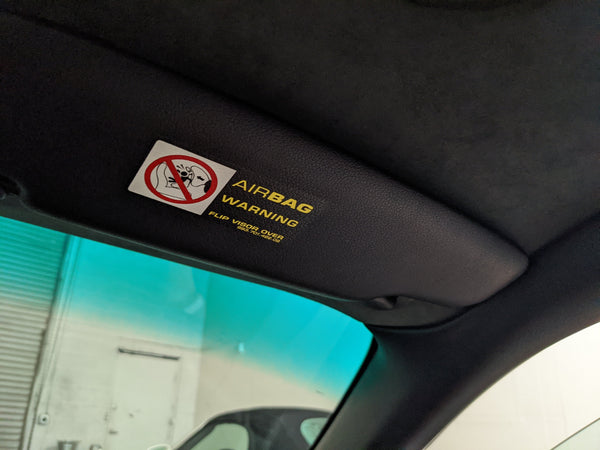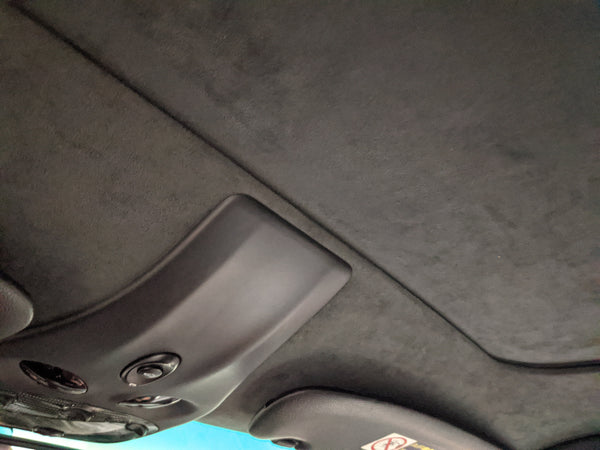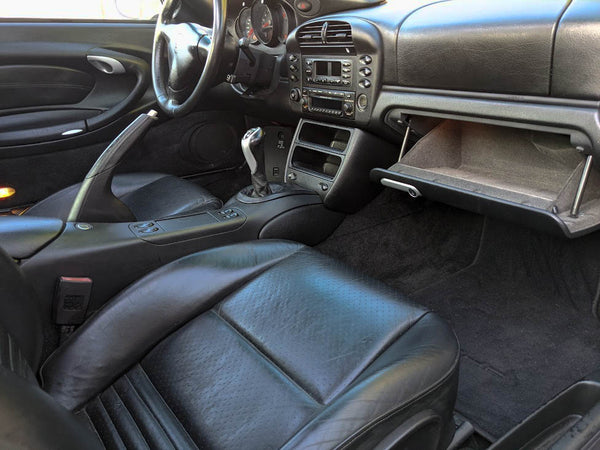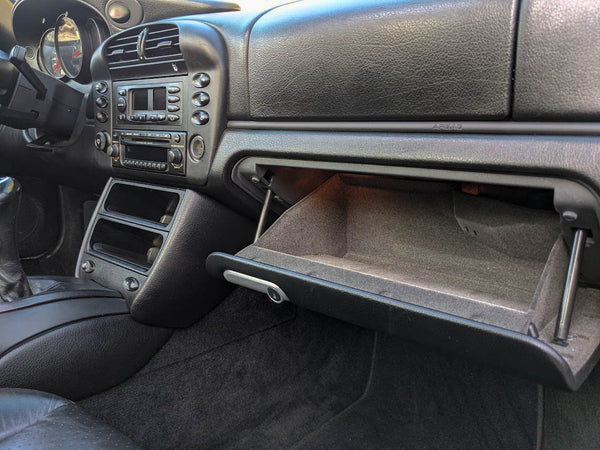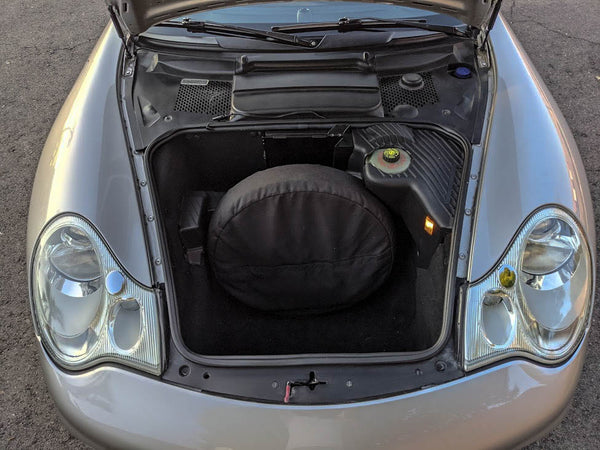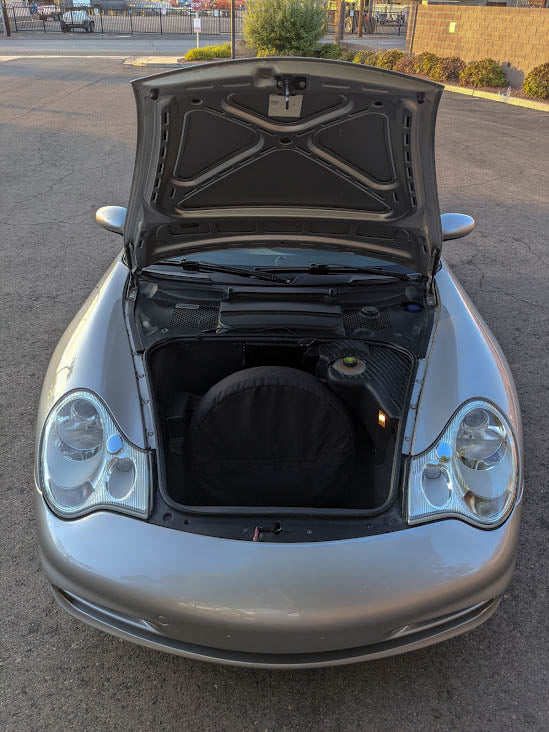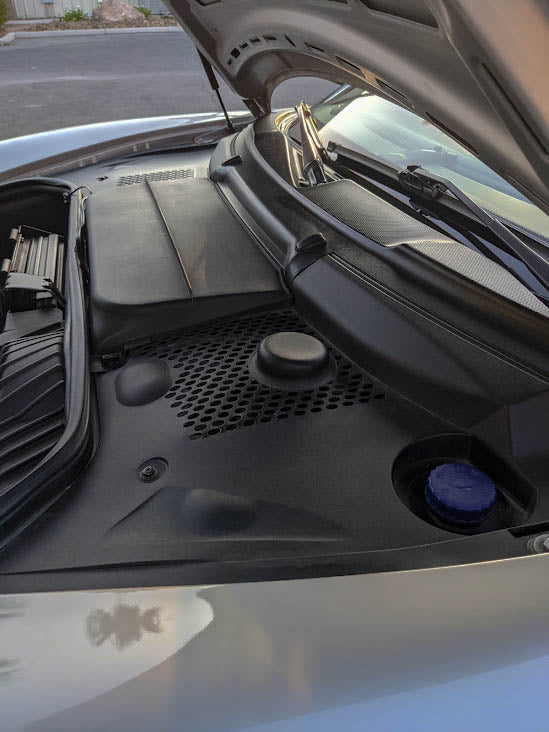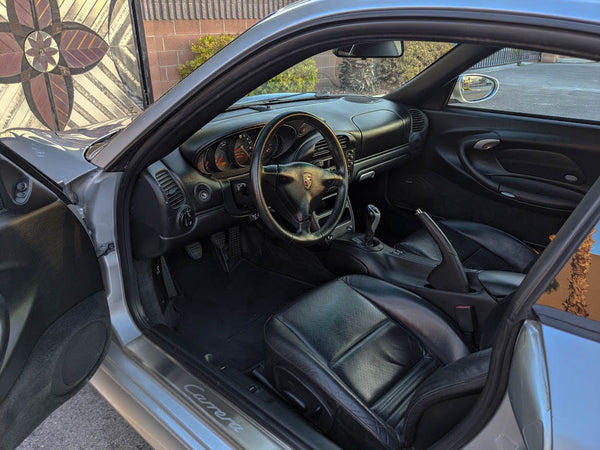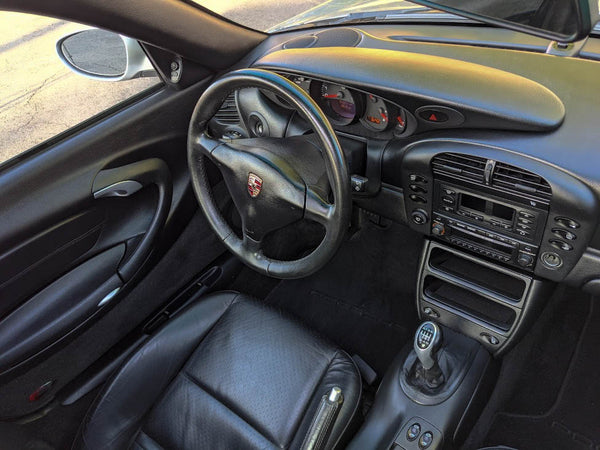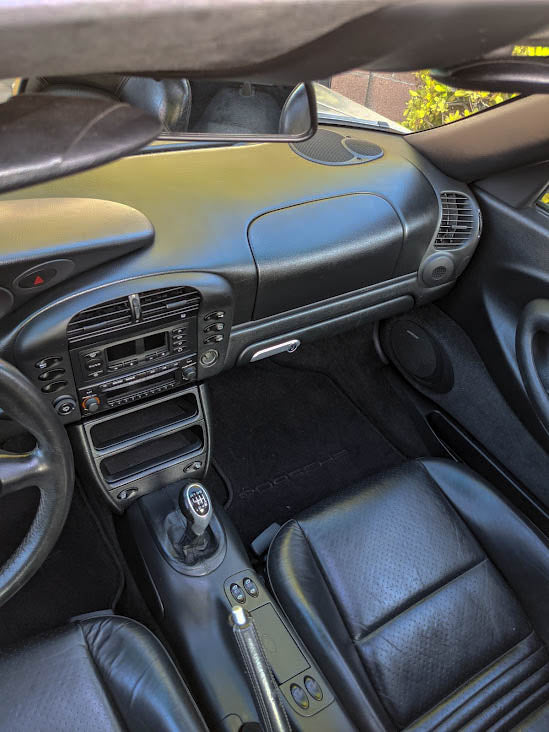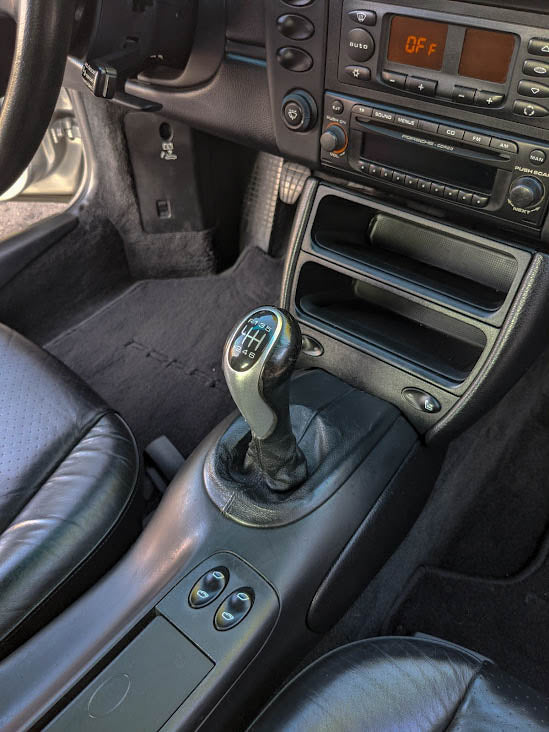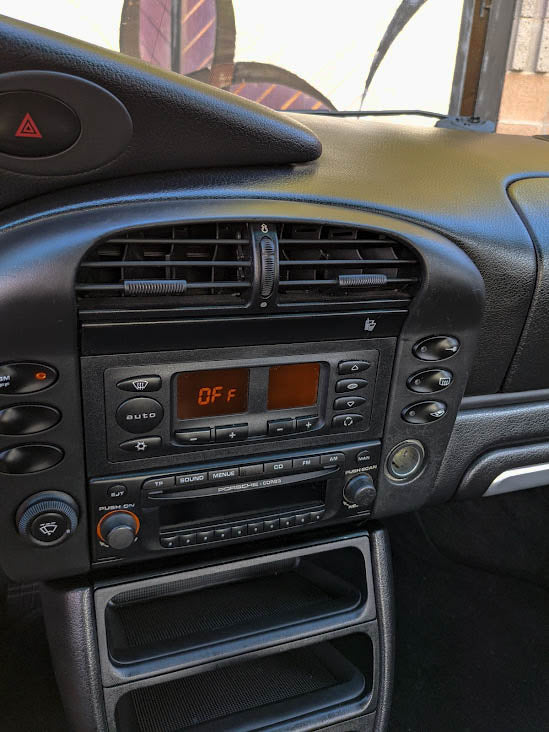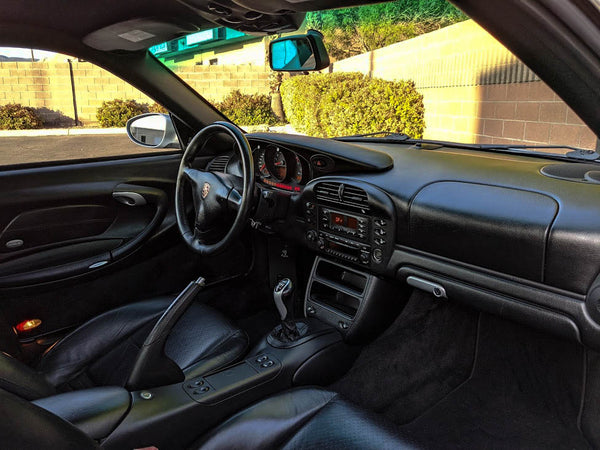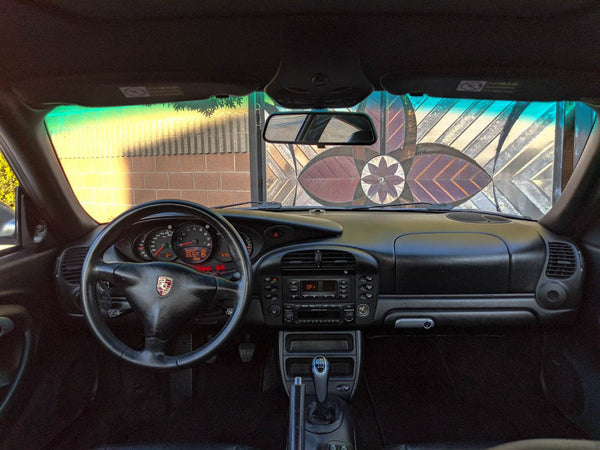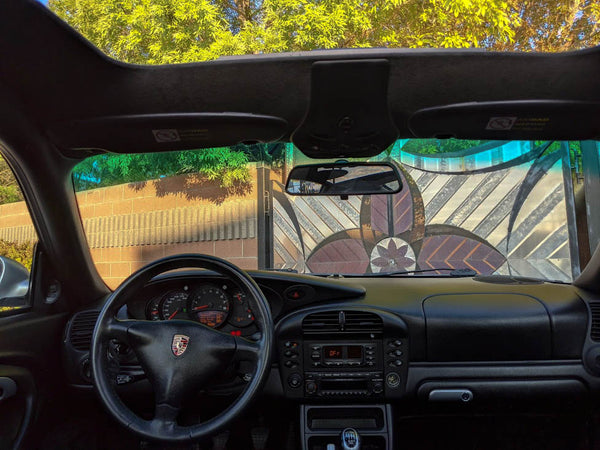 2003 Porsche 911 - Maintenance Record Since New - 6-Speed Manual
Make: Porsche
Model: 911 Carrera

Year: 2003
Type: 996 rwd
Engine: 3.6l Flat-6

Transmission: 6-speed Manual
Mileage: 91,011 Miles
VIN: WP0AA29983S621896
----

Color: Arctic Silver
Interior: Black leather with Aluminum accents
Accessories: Original owner manual, two keys, original radio with Bose sound system. Extensive maintenance record since new, totaling over $41k.
----
This beautiful Porsche 911 has been freshly serviced, and comes with an inch and a half of service receipts, plus lots of other small items attended to over the years.
The thorough documentation indicates a history of previous owners with meticulous standards, having taken great care of the car.
The IMS bearing has been taken care of, and its most recent service includes new belts, rollers and alternator.
There has been some bodywork repainting - the usual front bumper stone chips, as well as a front hood repaint (the previous owner used to park it next to his small airplane which leaked some oil onto the hood). 
This Porsche 911 comes with sport exhaust (XLF), in the timeless configuration of Arctic Silver on Black leather with 6-speed manual transmission, rear engine and rear wheel drive for an authentic, quintessential Porsche experience.
----
This 2003 Porsche 911 (996 gen2) was a new-era 911 designed by the award-winning Pinky Lai, complete with an engine cooled by water for the first time in the history of the legendary sport car lineage.
The 996 is a vastly improved driving experience over the 993 that came before it. Modern features such as four valves per cylinder and variable valve timing provide it more power and torque, while being more nimble with its improved weight balance. All in all, this is a more sonorous and ergonomically improved driving experience.
This 996 Carrera is narrow-bodied, naturally aspirated, has a passive rear axle and has mechanically assisted steering. By and large, these are all key components that no longer ring true on any 911 currently sitting in your local Porsche showroom.
Moreover, the 996 is petite: place a 996 Carrera next to a new generation 911 and delight in the former's elfin appearance – exactly how a 911 should be.
That said, it loves to rev, and it is still an incredibly analog driving experience—a pure expression of a modern take on a classic shape. The 996 retains Porsche's iconic silhouette while making it look lower, thinner, and sportier at the same time.
---
Call or Text with any questions: (702) 969-1910