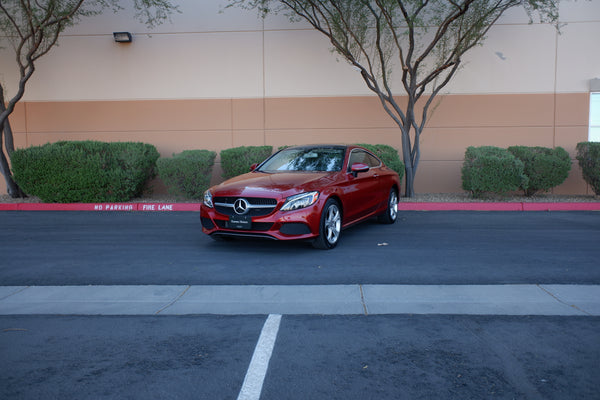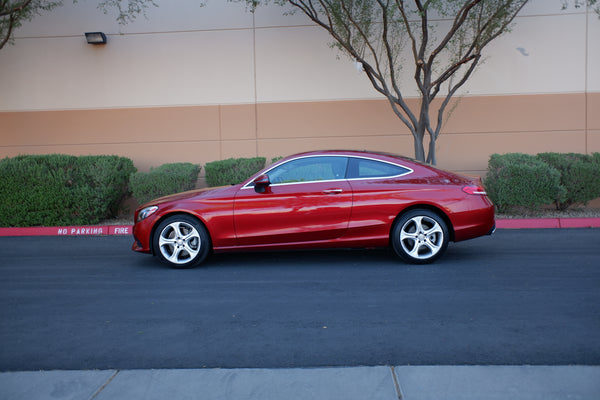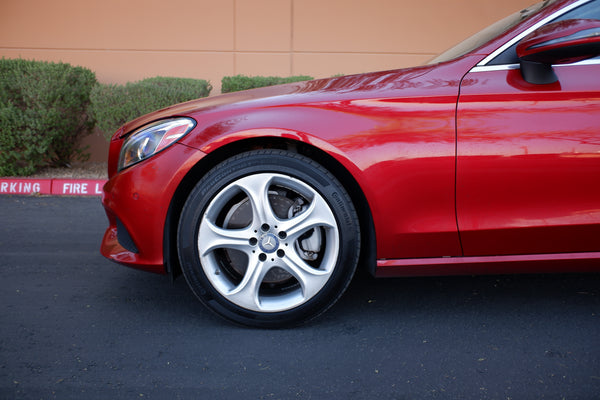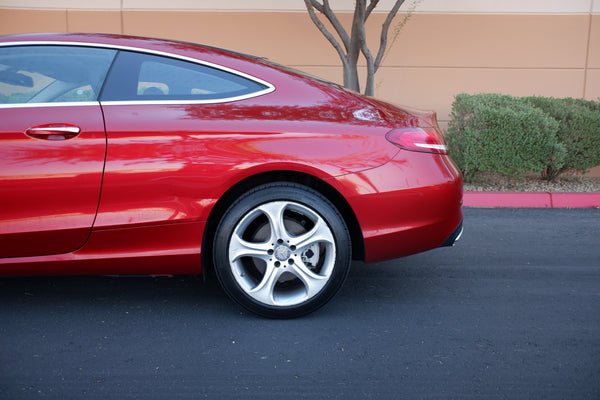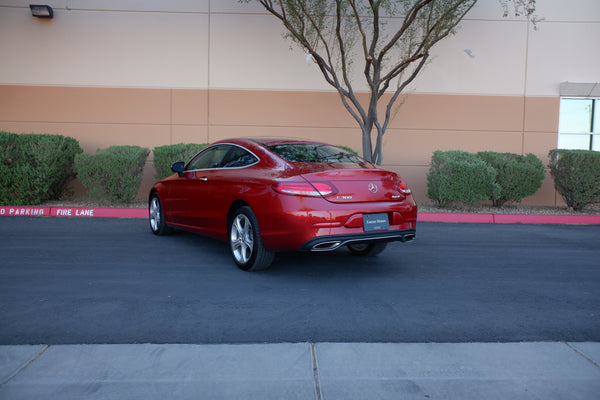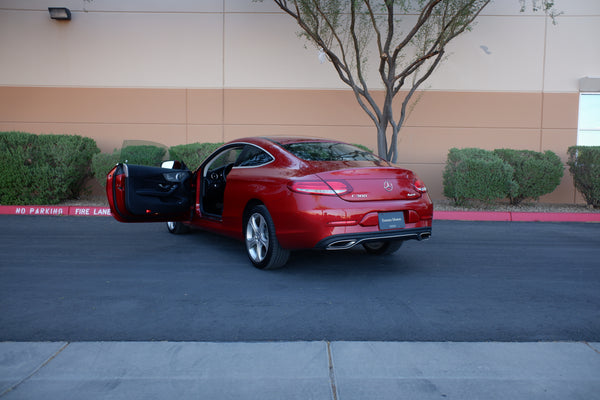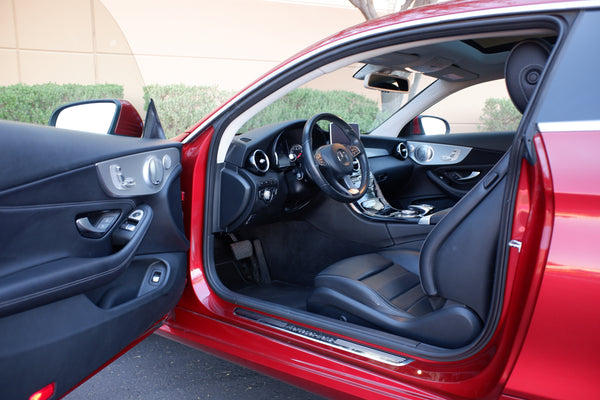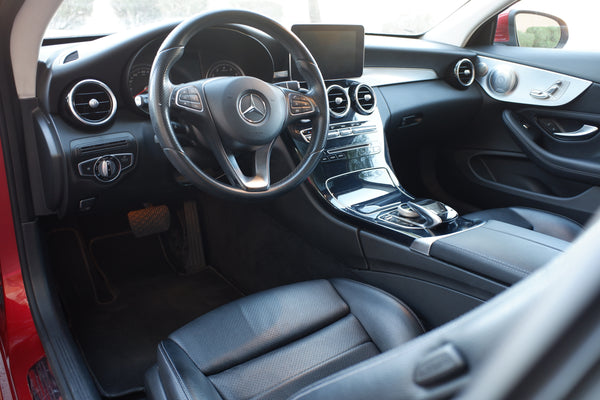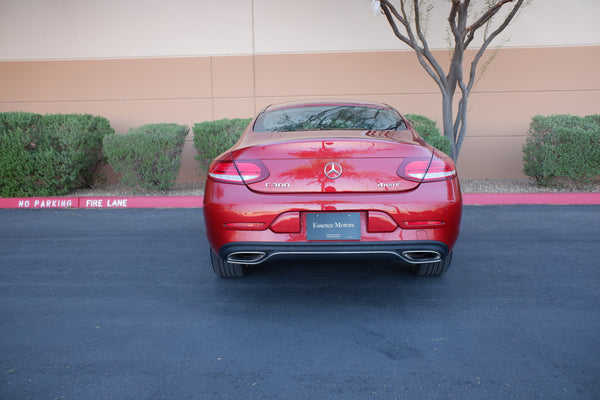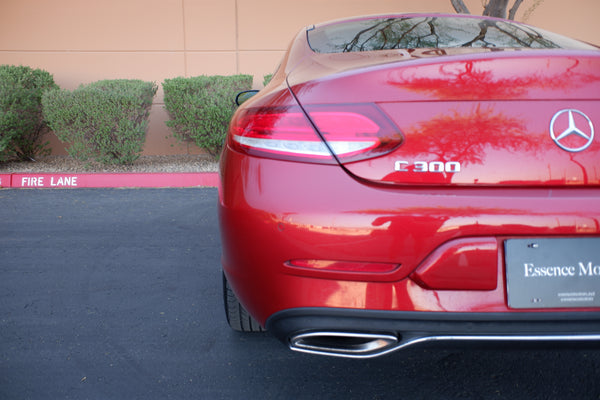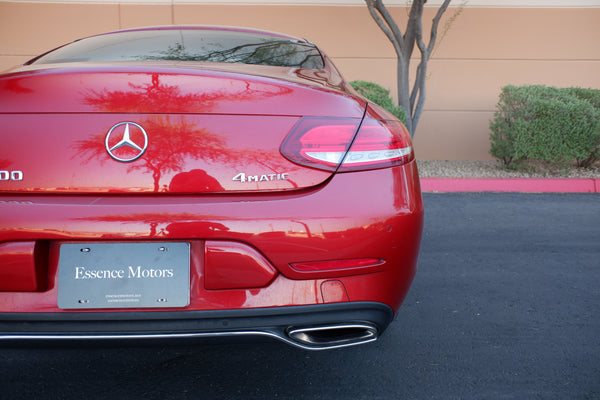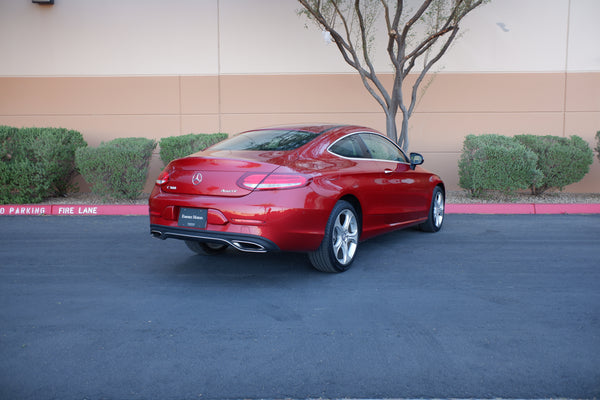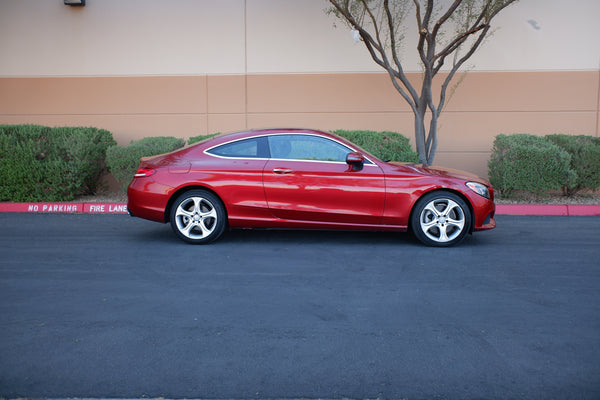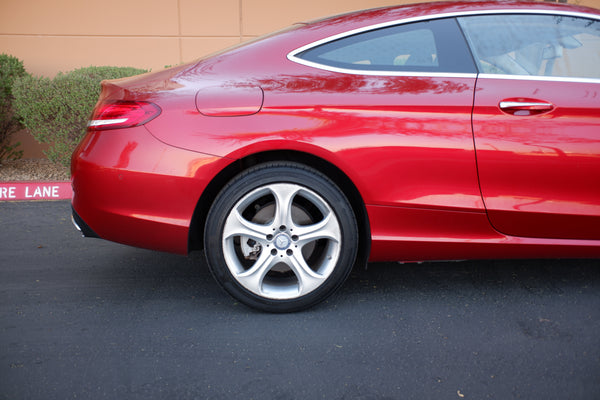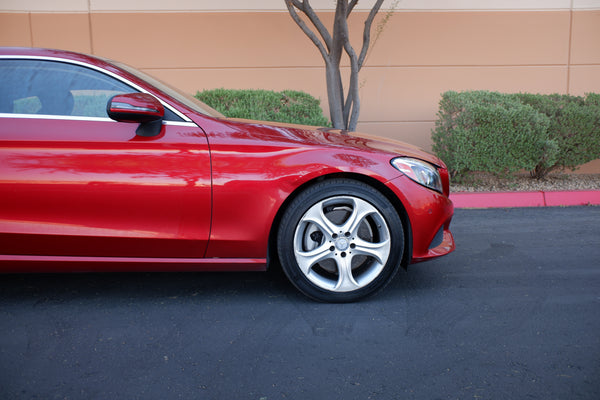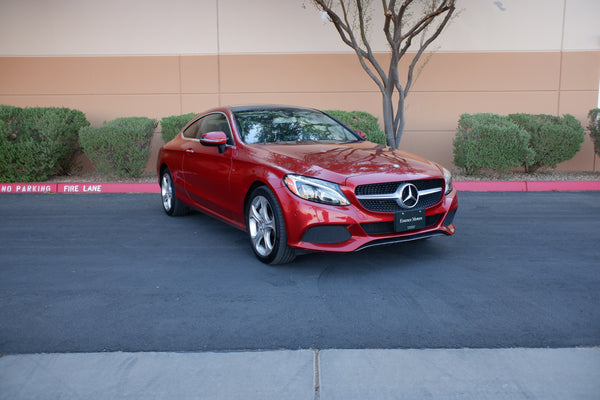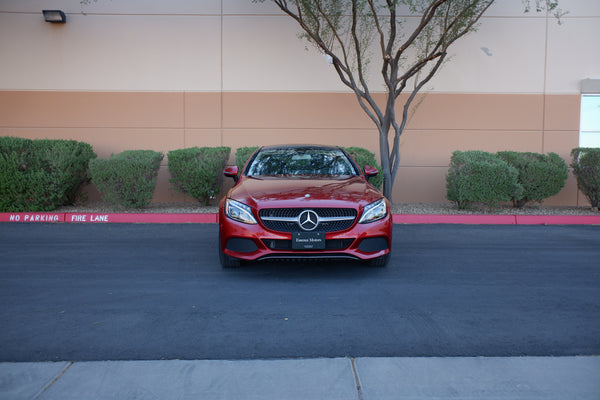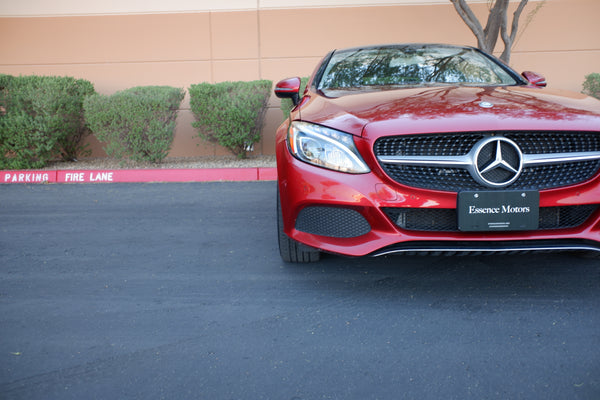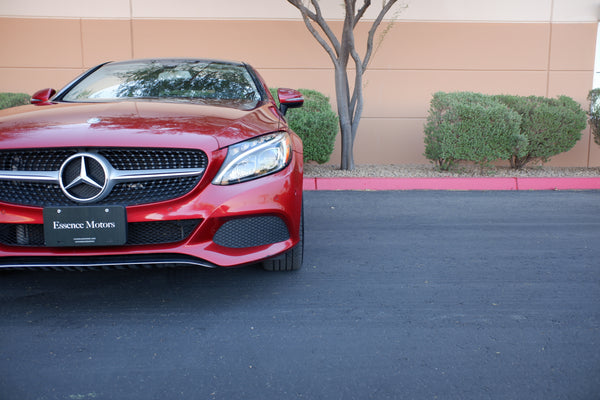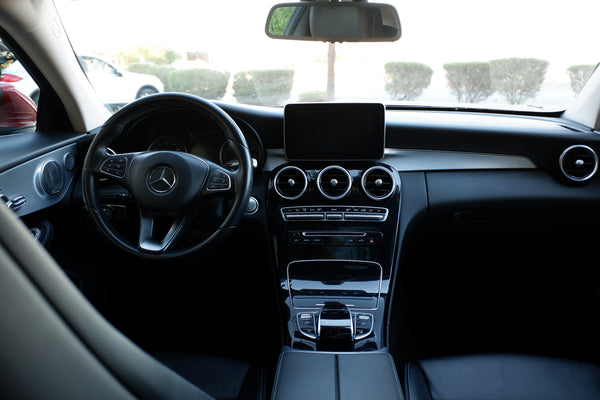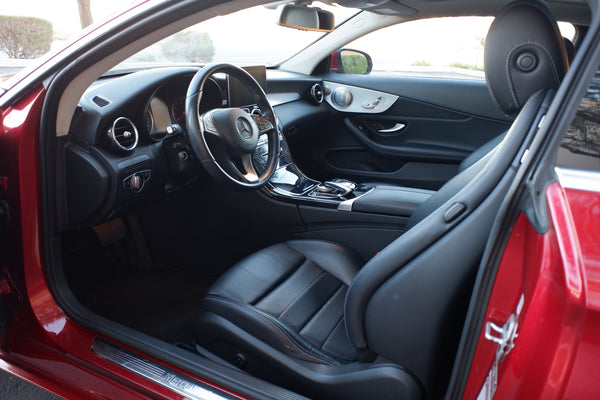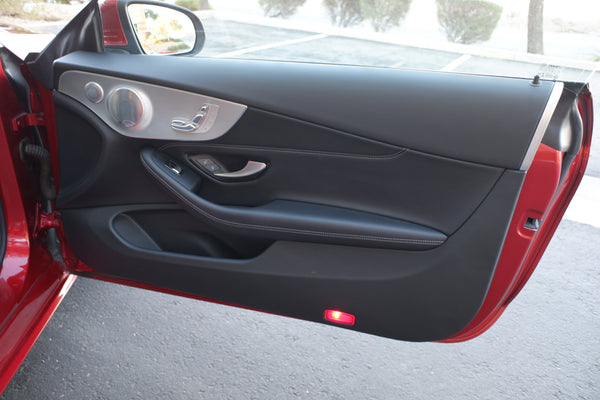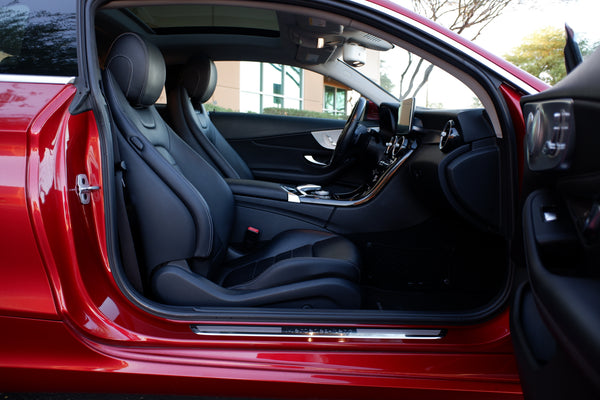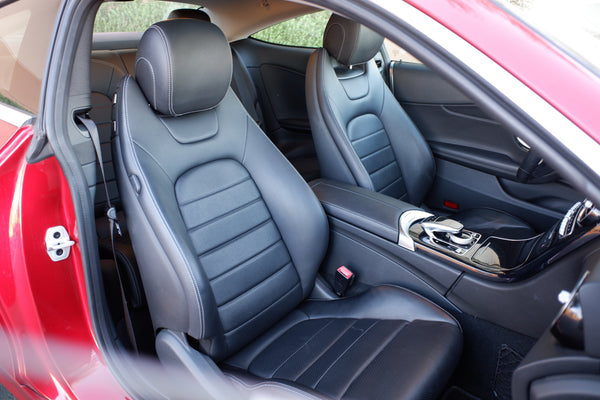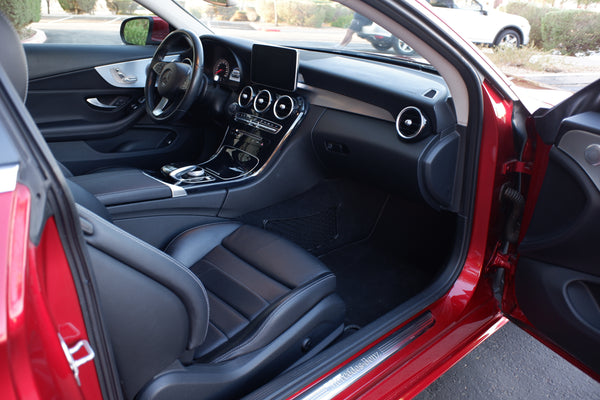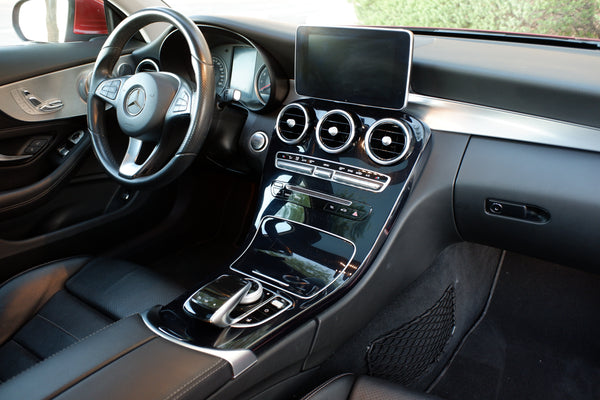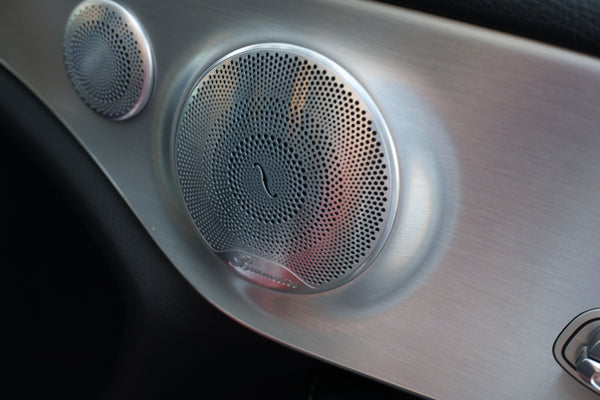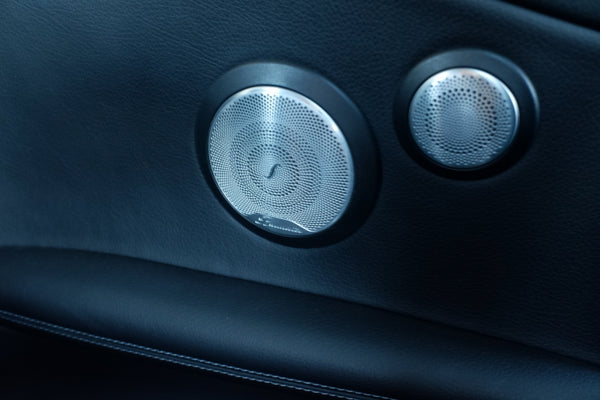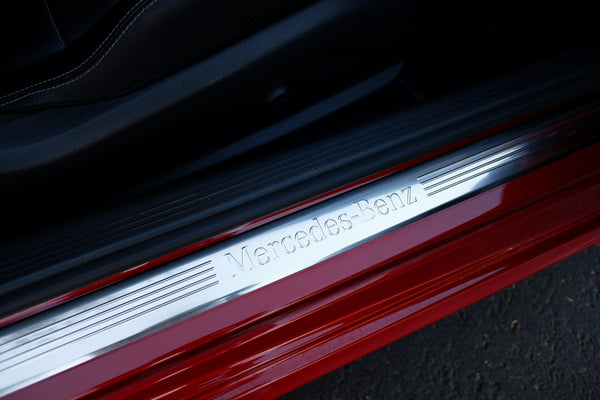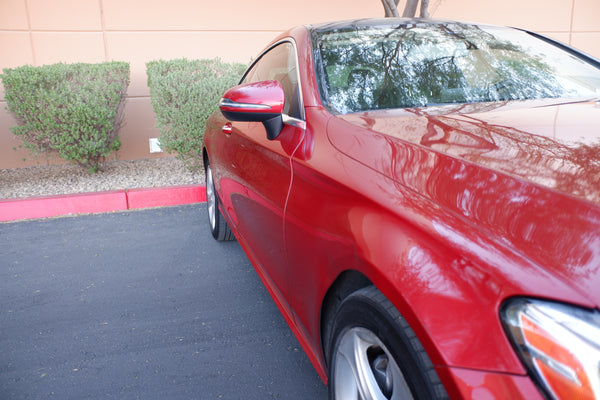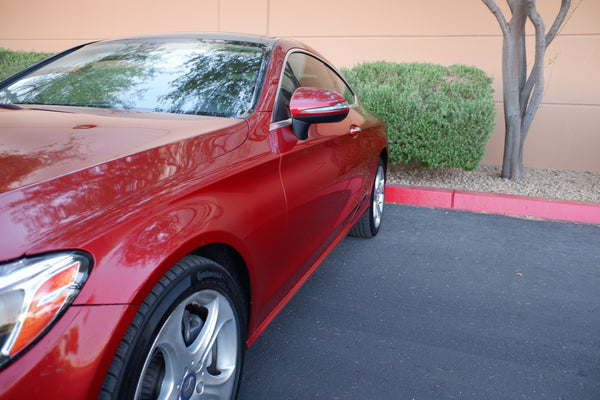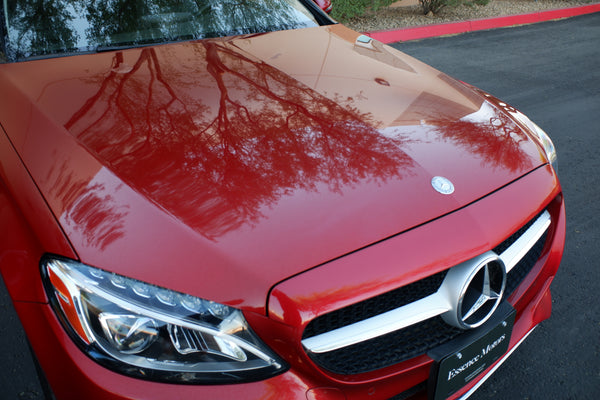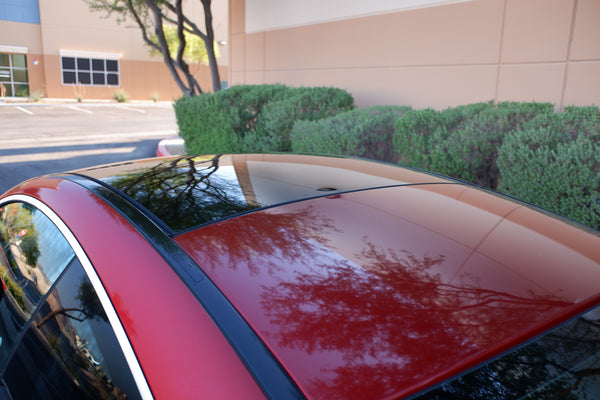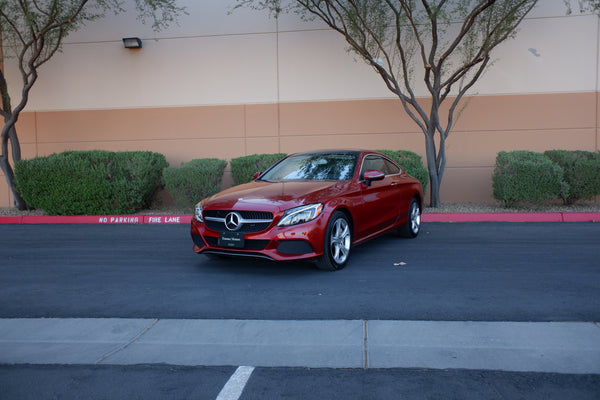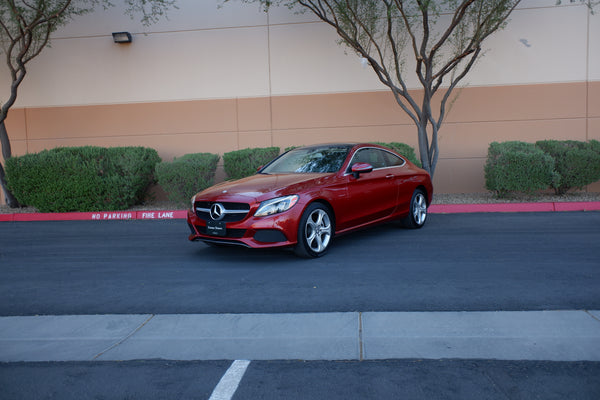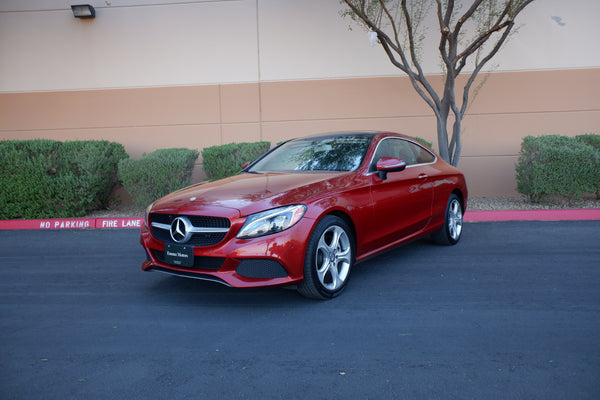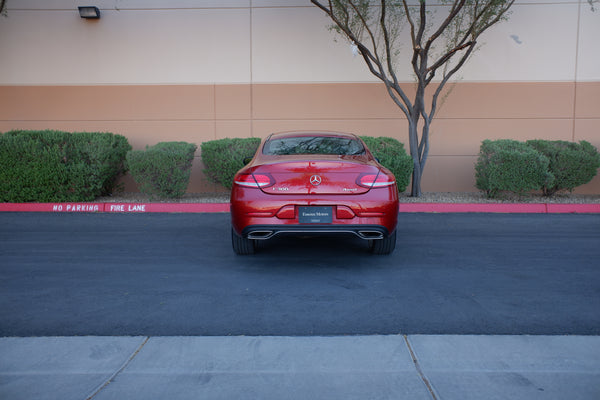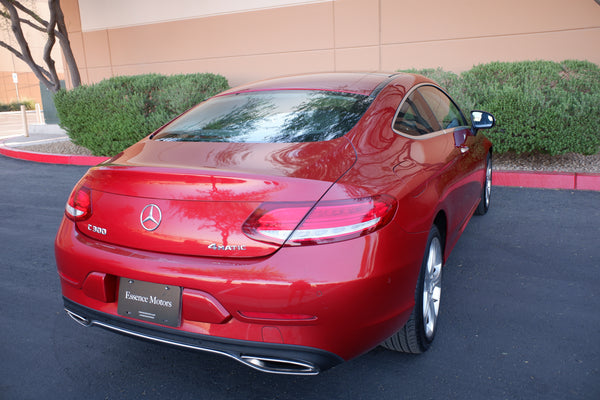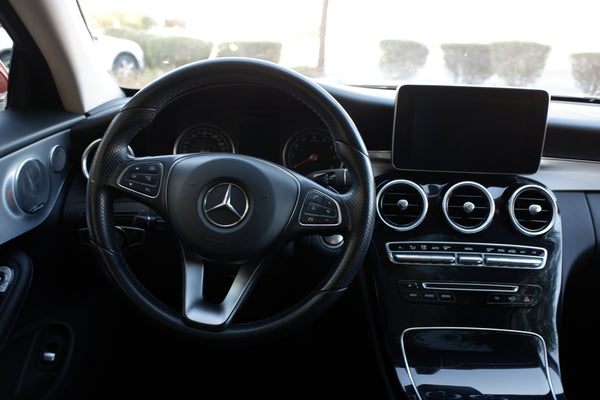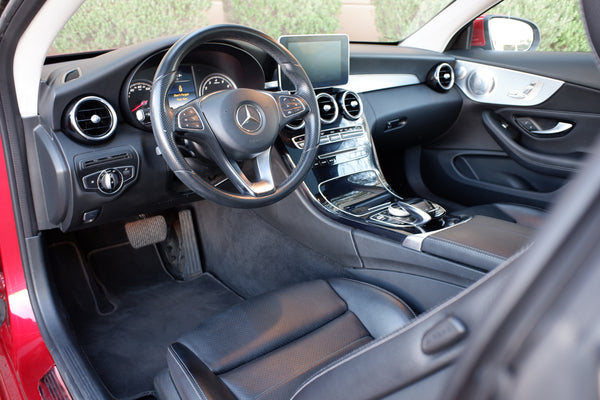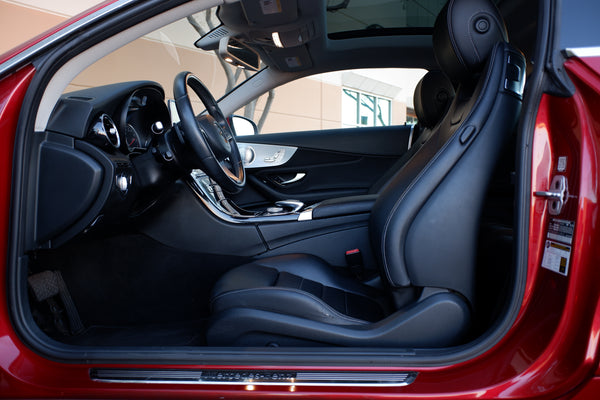 2017 Mercedes-Benz C300 Coupe 4matic - Designo Cardinal Red
Model: Mercedes-Benz C300 Coupe 4matic

Type: C205 Chassis
Engine: 2.0L Turbocharged inline-4 (M274 Engine)
Year: 2017

Transmission: 7-speed Automatic
Mileage: 49,500 Miles
----
Color: Designo Cardinal Red (code: 996U)
Interior: Black/Anthracite MB-Tex 
----
This handsome 2-owner, 2017 Mercedes-Benz C300 Coupe is recently serviced. This vehicle is a beautiful, well-equipped example with all wheel drive, panoramic roof and lots other amenities.
The clean Carfax shows rigorous maintenance throughout its entire life and shows no damage or mileage discrepancy in this vehicle's past, we welcome third party inspections.
----
High-end amenities include: Rear view camera, blind spot assistant, collision warning with active brake intervention, heated power adjustable front seats, ambient lighting, Keyless Go, bi-xenon headlights, memory package, cruise control, COMAND navigation system and more. A full list of options is listed below.
----
Debuted at the 2015 Frankfurt Auto Show, the appearance of the C-Class coupe leans heavily on that of the 2014 C-Class saloon. The two cars share the same basic front-end styling treatment through to the leading edge of the doors. From the back, the second-generation C-Class Coupé closely mimics the design of the 2014 S-Class Coupé.

The interior uses the same dashboard and switchgear as the 2014 C-Class saloon, but the C-Class coupe receives unique front sports seats with integral headrests as well as two individual rear seats. Because of the absence of a B-pillar, there is also a standard automatic seatbelt feeder similar to that used by the 2014 E-Class Coupé.
----
We offer low shipping rates nationwide. Ask us about our financing options.

Please call ahead of time to make sure the car you want to see is available, as some of our cars are stored in other locations.
----
Call or text us at 702 969-1910 with any questions.
----
996U   HYACINTH RED - METALLIC FINISH
101A   IMITATION LEATHER - BLACK/ANTHRACITE
098     STEUERCODE F. APPS API-SUPPORT
100A   IMITATION LEATHER
101A   IMITATION LEATHER - BLACK/ANTHRACITE
108     CONTROL CODE MARKETING
10A     OIL OFFSET AMOUNT +1000 ML OIL
12B     OPERATORS MANUAL & SERVICE BOOKLET ENGLISH USA/CAN
16P     ME VEHICLE
182     CONVERTER WITH DEV. CHARACTERISTIC
218     REAR-VIEW CAMERA
232     GARAGE DOOR OPENER WITH 284 - 390 MHZ FREQUENCY
234     BLIND SPOT ASSISTANT
235     ACTIVE PARK ASSIST
242     ELECTRICALLY ADJUSTABLE RIGHT DRIVER SEAT W MEMORY
249     INTERIOR AND EXTERIOR MIRROR,AUTOMATICALLY DIMMING
258     COLLIS.WARN. SYS. W/ ACTIVE BRAKE INTERV. FCW STOP
264     LICENSE PLATE ATTACHMENT AMERICA
270     GPS ANTENNA
274     TELEPHONE ANTENNA
275     MEMORY PACKAGE (DRIVER SEAT, STRG. COL., MIRROR)
287     THROUGH-LOADING FEATURE
294     KNEE AIRBAG
299     PRESAFE
301     ASHTRAY PACKAGE
309     CUP HOLDER
30A    COVER WITH ADDITIONAL DAMPER ATTACHMENT POINT
30P    COMPARTMENT PACKAGE
342B   INSTRUMENT CLUSTER/HU LANGUAGE - AMERICAN
345     RAIN SENSOR
348     EMERGENCY CALL/SUPPORT SYSTEM
35A     VGS D4-0, D3 PATTERN
3U2     HEAD UNIT AMERICA
413     PANORAMIC SLIDING SUNROOF/GLASS SUNROOF
427     AUTOMATIC TRANSMISSION 7-SPEED
440     TEMPOMAT (CRUISE CONTROL)
448     TOUCHPAD WITH ROTARY PUSHBUTTON
461     INSTRUMENT WITH MILES IND. AND ENGLISH LEGEND
475     TIRE PRESSURE CONTROL
486     SPORTS SUSPENSION
494     U.S. VERSION
500     ELECTRIC FOLDING OUTSIDE MIRROR
502     3 YEARS OF MAP UPDATES FREE OF CHARGE
51V     SPEED- + LOADINDEX 95H XL+97H XL
531     COMAND APS NTG5/NTG5.5
536     SIRIUS SATELLITE RADIO COMPLETE SYSTEM
551     BASIC ANTITHEFT ALARM SYSTEM (ATA)
580     AIR CONDITIONER
58U    ROOF INTERIOR TRIM GRAY FABRIC
5P6     CONTROL CODE MARKETING
611     AMBIENT ILLUMINATION
632     RIGHT-HAND TRAFFIC STATIC LED HEADLAMP
634     DELETION - FIRST AID KIT
636     DELETION - WARNING TRIANGLE
668     PRODUCT PROT. F FREIGHT PACKAG. W TIE-DOWN HOOKS
6P5     STEUERCODE VERTRIEB FUER CODE 475 ANFORDERUNG
705L   UNITED STATES (USA)
739     TRIM PIECES - ALUMINUM
763     RADIO REMOTE CONTROL WITH PANIC SWITCH (315 MHZ)
7XXL   NORTH AND SOUTH AMERICA
810     PREMIUM SOUND SYSTEM
815     DVD SINGLE DRIVE
871     SENSORS FOR TRUNK LID OPENING/CLOSING
875     HEATED SCREEN WASH SYSTEM
876     INTERIOR LIGHT ASSEMBLY
881     REMOTE TRUNK LOCKING
887     SEPARATE TRUNK LID LOCKING
889     KEYLESS - GO
893     KEYLESS START
916     FUEL TANK WITH LARGE VOLUME - VOLUME 1
919     AIRCON COOLING POWER PACKAGE
986     DEVIATING VIN WITH MODEL YEAR
989     IDENTIFICATION LABEL UNDER WINDSHIELD
996U  HYACINTH RED - METALLIC FINISH
A20    DIRECT START
A21    SHIFT BY WIRE
A59    FE TORQUE CONVERTER HOUSING 13.5
A65    FE CONVERTER 13.5 MM
A68    TRANSMISSION HOUSING WITH DEEP OIL LINE CONNECTION
A89    REDUCED-FRICTION
A98    TRANSMISSION SOFTWARE RETROFIT
B03    DIRECT START / ECO START/STOP FUNCTION
B09    REFRIGERANT COMPRESSOR WITH MAGNETIC COUPLING
B16    EXHAUST TIP
B59    TRANSMISSION MODE SELECTOR LEVER (AGILITY SELECT)
B63    ENGINE NOISE OVER SPEAKER
F205  MODEL SERIES 205
FC      COUPE
G969 TRANSMISSION CODE VERSION 69
GA     AUTOMATIC TRANSMISSION
HA     REAR AXLE
J7A    DSM: STAR2 ELIMINATION I/O-ERROR-CONTROL CODE W 10
JVG    PLANT CONTROL CODE
JVO    PLANT CONTROL CODE
K15    CONTROL CODE FOR SERVICE INTERVAL 15000 KM
L         LEFT-HAND STEERING
M005  VEHICLES WITH 4-MATIC-/ALL WHEEL DRIVE
M014  ENGINE INCREASED PERFORMANCE
M20    DISPLACEMENT 2.0 LITER
M274  4-CYLINDER GASOLINE ENGINE M274
MJ7     STEUERCODE KAUFMAENNISCHES MODELLJAHR
NA1    CONTROL CODE BREMEN PLANT
NL4     CONTROL CODE BREMEN PLANT
NN3    CONTROL CODE BREMEN PLANT
P17      KEYLESS-GO PACKAGE
P44      PARKING PACKAGE
P49      MIRRORS PACKAGE
P75      BASE PACKAGE, INTERIOR
P76      BASE PACKAGE, EXTERIOR
R02      ALL SEASON TYRES
R32      18" LIGHT ALLOY WHEEL 5-SPOKE DESIGN MIXED TIRES
R66      TIRE WITH RUN-FLAT PROPERTIES
U02      BELT FEEDER
U10      FRONT PASSENGER SEAT WITH WEIGHT SENSING
U12      FLOOR MATS - VELOUR
U22      LUMBAR SUPPORT ADJUSTMENT
U71      DVD PLAYER WITH REGIONAL CODE 1, USA
VL         FRONT AXLE HALF, LEFT
VR        FRONT AXLE HALF, RIGHT
996U    HYACINTH RED - METALLIC FINISH
101A    IMITATION LEATHER - BLACK/ANTHRACITE
M274   4-CYLINDER GASOLINE ENGINE M274